Meet Dennis Jauch, a Backup Dancer Who Won Leona Lewis's Heart!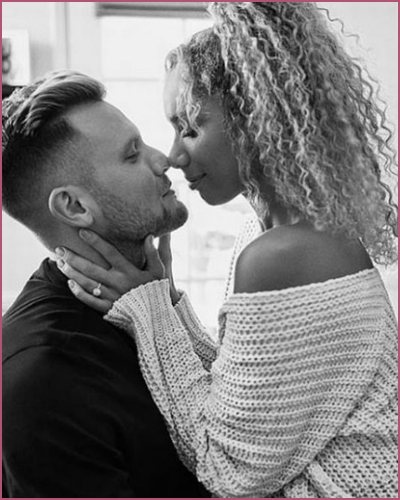 Dennis Jauch is a choreographer and creative director.
Jauch was a backup dancer for  Leona Lewis on her 2010 tour.
The pair got engaged 8 years later in 2018 and now is happily married.
---
More about Dennis Jauch, Leona Lewis's German-born husband
Dennis Jauch is a choreographer, creative director, and dancer who started training as a dancer at a young age. He learned to perform at a dance school run by his parents.
Leona Lewis has always preferred to keep her personal life out of the spotlight. However, the cute couple's love story has definitely managed to steal some limelight.
Jauch who was born in Germany got success in working as a professional dancer. Moreover, he even participated in the German version of the hit reality competition series So You Think You Can Dance.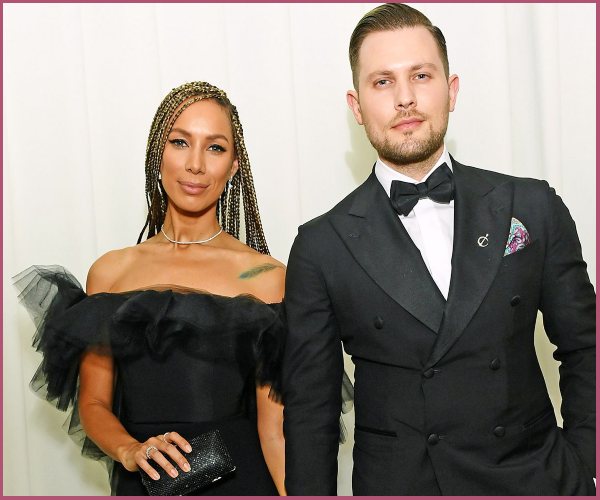 The professional dancer further went on to work for artists like Alicia Keys, Kylie Minogue, Pitbull, and even Beyonce.
Dennis met his future wife Lewis in 2010 while serving as a backup dancer on the singer's The Labyrinth tour.
He then went on to star in Lewis's music video One More Sleep. Rumors of the couple's relationship started swirling when Leona broke up with her longtime boyfriend of eight years, Lou Al-Chamaa.
Jauch and Leona made their relationship public and things were going great for them. However, the couple split briefly in 2012 just to reunite a few months later.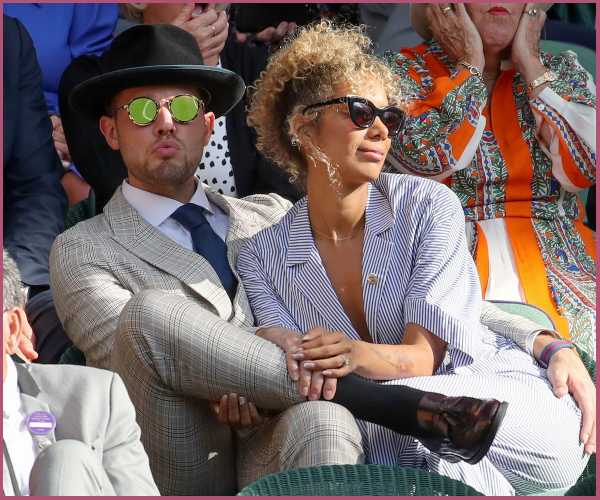 The couple took their relationship to another level by getting engaged in 2018 on their eighth anniversary.
Also, Read Leona Lewis Welcomes 1st Baby with Husband Dennis Jauch!
Leona and Dennis tied the knot in a beautiful Italian Wedding
Announcing her engagement, Leona tagged her husband-to-be in an Instagram post with the caption:
"I can't wait to be your wife. Eeek wife! What?! Argh! Hahaha I still can't believe it. I dreamed you up and you came true. The most caring, kindhearted and inspiring person I've had the privilege to know. Now let's go have a big ol' partyyyyy"
Jauch himself shared his happiness regarding his engagement on Instagram and wrote:
"It's been the most beautiful 8 years of my life with this incredible human being. Here's to many more beautiful memories."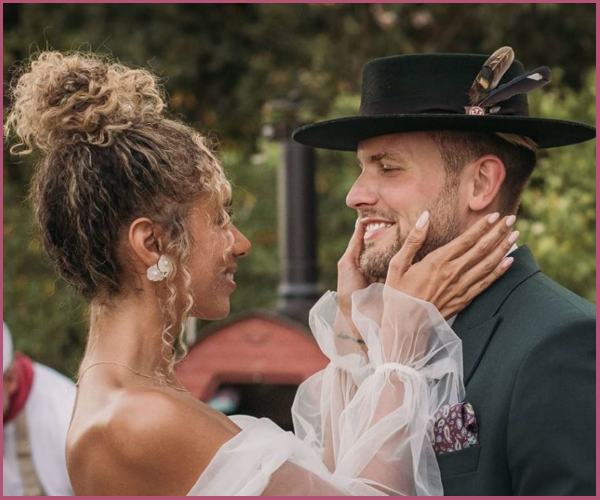 The pair married in a beautiful 16th-century estate in Tuscany, Italy in July 2019. The couple now resides in California.
On July 22, the Bleeding Love singer gave birth to their first child, a girl.
She shared a photo of the couple holding their girl and captioned the photo:
"And then there were three 💗Our little Carmel Allegra arrived 22.7.22 🕊,"
Also, Read Dennis Jauch's happily married life with Leona Lewis! Know about his social media, net worth, biography