Dennis Quaid, 65 emerges from Tiffany and Co. holding a gift for his fiancee Laura Savoie, 26!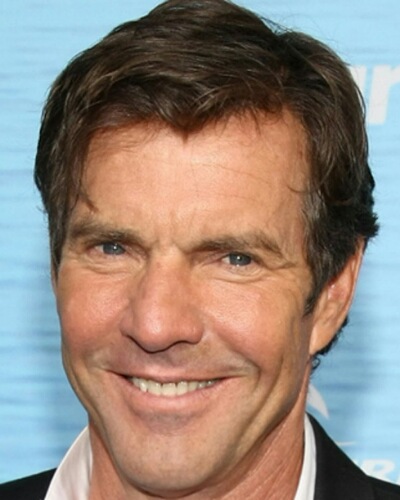 Dennis Quaid, 65 emerged from the Tiffany and Co in Manhattan and was holding a blue paper wrapped gift. It was, most probably for his fiancee Laura Savoie, 26.
Dennis Quaid and the gift
It was gift picking time for Dennis Quaid, 65. Media reporters spotted him outside Tiffany & Co.'s Flagship Next Door at 6 East 57th Street in Manhattan on Thursday 6 February 2020. There was a gift in his hand which was, in the signature blue color of the gift company.
The Hollywood veteran had to come all the way to Manhattan for the purchase. He was unable to go to Tiffany's famed Fifth Avenue shop because it is closed for renovation until 2021.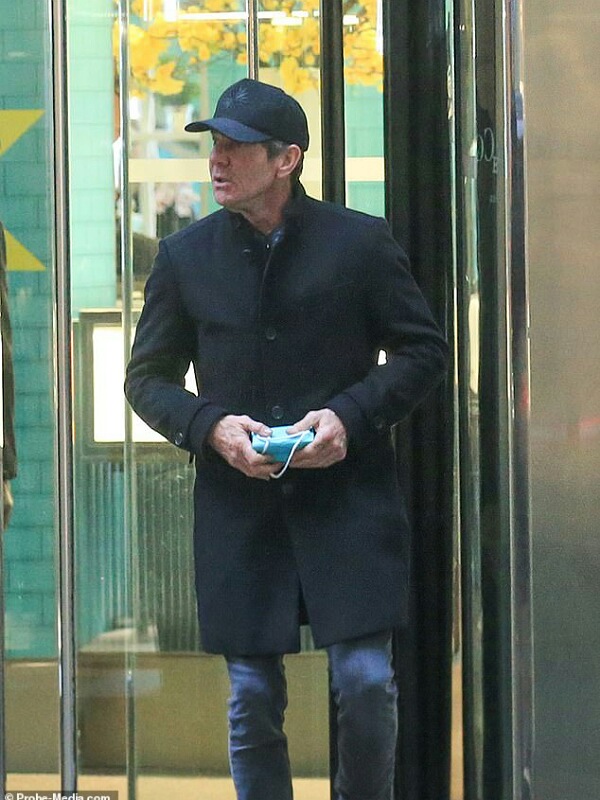 Dennis was in the shop for nearly 20 minutes choosing his pick. Manhattan is the temporary location of the shop which opened in December 2019. What could he have purchased?
Dennis was wearing a black coat with a matching baseball cap. There was blue skinny jeans and black and white sneakers. The weather in New York City recorded 40 F that day and there was a, rain as well.
About the couple's relationship
The couple has been dating since June 2019.  He popped the question to her in October 2019 when they were vacationing in Hawaii at the Turtle Bay Resort. He gave her a Bulgvari engagement ring with a diamond '5 centuries old'.
Dennis' fiancee Laura is 26 and 39 years younger to him. Besides, she is also one year younger to his son Jack whose mother mothers s Dennis' second ex-wife Meg Ryan. Laura works as a teaching assistant.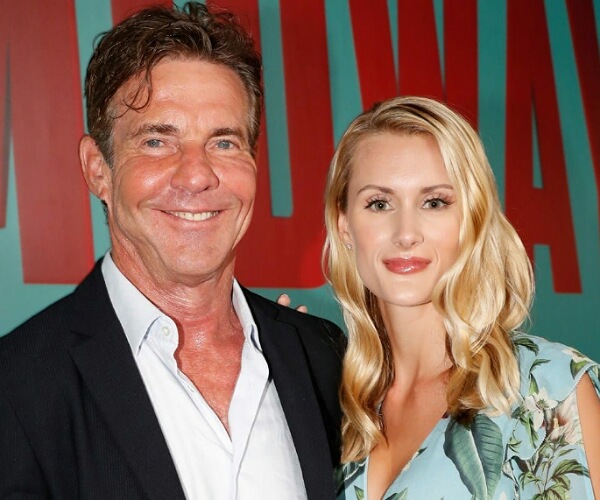 Talking about the wide age gap, Dennis told in November 2019 to The Guardian:
'It really doesn't bother us,' 

'I didn't go out looking for an age gap or someone really younger than me. I met her at a business event and then the relationship developed. You have no control over who you fall in love with. I don't fall in love easy.

'But I can't let what a few people think control all that. I've been married three times and this is the final one, I know it is. I feel like I have a real partner in life.'
He now plans to marry Laura at the Staglin Family Vineyard. She would complete her PhD in philosophy in 2021 from the University of Texas in Austin. She was in a relationship with Jeremy Piven some time back.
About Dennis Quaid's past relationships
Dennis was three times married and three times divorced. His first wife was actress PJ Soles. They wed in 1978 on 25 November. But they divorced in 1983 with no children.
On the Valentine's Day of 1991, Dennis married actress Meg Ryan. Their son Jack was born in 1992 on 24 April. But in 2000, they split. Dennis then dated model Shanna Moakler for 8 months in 2001.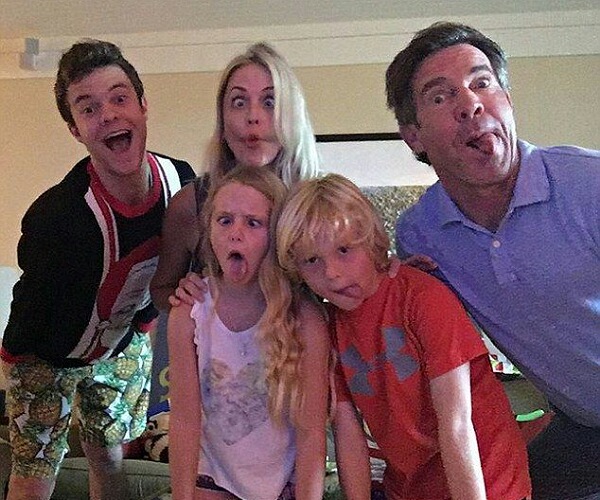 On 4 July 2004,  he married Texas real estate agent Kimberly Buffington in Montana on his ranch in Paradise Valley. They have fraternal twins born by surrogacy on 8 November 2007 in Santa Monica in California. The couple divorced in 2012.
Short bio on Dennis Quaid
Dennis Quaid is a famous American actor, best known for his role as Mike in 1979 hit movie Breaking Away. He is also widely recognized for his memorable performances in the movies Traffic, Frequency, The Rookie, The Day After Tomorrow, The Parent Trap, and Far from Heaven. He is also a musician, and plays with his band, "The Sharks". Dennis is the father of American actor, Jack Quaid. More info… 
Source: Wikipedia, Daily Mail UK