Denver Nuggets center Nikola Jokic named the 2022 NBA MVP award for second consecutive season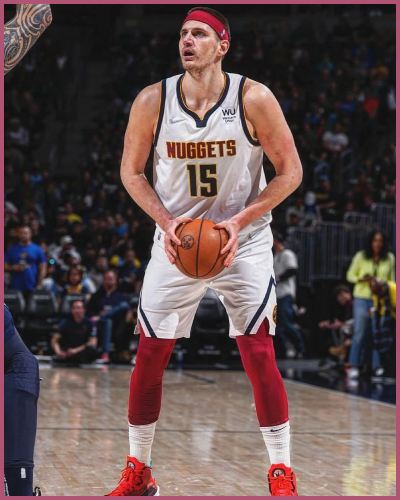 Nikola Jokic is a Serbian professional basketball player for the Denver Nuggets of the National Basketball Association (NBA)
He won the NBA Most Valuable Player Award for the 2020-21 NBA season
The player nicknamed is "the Joker"
Jokic is rumored to be winning the 2022 NBA MVP for a second consecutive season
---
Nikola Jokic, 27 won the NBA Most Valuable Player for the second time in the 2021/22 awards.
The 2022 NBA playoffs began on April 16 and standout players are starting to receive some accolades for their performances for the 2021-22 regular season.
According to ESPN'S Adrian Wojnarowski, Nuggets big man Nikola Jokic has won the 2022 NBA MVP award, based on voting results from a global panel of sportswriters and broadcasters.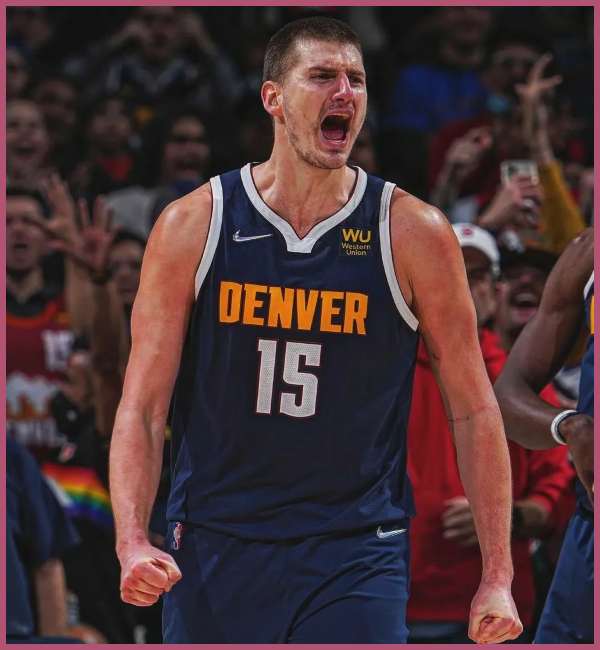 On May 9, he tweeted,
"Denver Nuggets center Nikola Jokic has been voted the NBA's Most Valuable Player for a second consecutive season, sources tell ESPN. A formal announcement is expected this week."
Denver Nuggets center Nikola Jokic is the 15th player in NBA history to win the MVP multiple times, following winning his first MVP last season. Further, his other highlights include being the NBA All-Star four times and Serbian Basketball Player of the year twice in his home country.
Also read "Maralee Nichols claims the NBA Player hasn't provided any financial assistance in child support"
Besides him, 76ers star Joel Embiid and Reigning Finals MVP Giannis Antetokounmpo are listed in the 2021-22 NBA MVP awards.
Why is Nikola Jokic called "Joker" in the NBA?
Nikola is one of the most decorated players in NBA history. In 2014, he was drafted in the second round by the Denver Nuggets with the 41st overall pick. He has since been a rising star as part of a basketball team based in Denver.
The player is currently competing with his team in the NBA 2022 playoffs as a central player for the Nuggets. Everyone in the NBA called the player "Joker," as he earned the nickname. So, Nikola is not a joker, it's his nickname.
According to Bleacher Report, his teammates Mike reportedly had trouble saying his last name so he simply gave the pronunciation of his last name to the moniker "the Joker".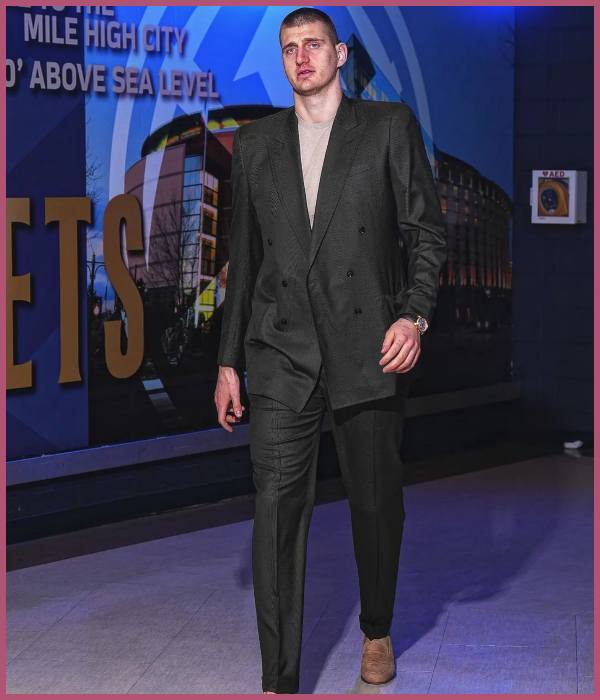 Also read "Former NBA Player Kwame Brown Slams Dwyane Wade Over Zaya Wade's Dress Called Disrespectful"
Well, everybody knows when a sports player reaches a certain level of fame, a nickname is all but inevitable throughout his illustrious career.
Likewise, Charles Barkley was known as the Round Mount of Rebound in his heyday, and Shaquille O'Neal is known as Shaq.
Short bio on Nikola Jokic
Nikola Jokic is a Serbian professional basketball player for the Denver Nuggets of the National Basketball Association (NBA). He is presently playing the center position on the team.
He is a four-time NBA All-Star who won the NBA Most Valuable Player Award for the 2020-21 NBA season. Besides he also represents the Serbian national team. Jokic's nicknamed "the Joker". Earlier, he played for Mega Basket from 2012 to 2015.