Did Derrick Jaxn Admit To Cheating On His Wife Of Four Years; Some Of The Tweets Of His Alleged Affair!
Derrick Jaxn tied the knot with his wife, Da'Naia Jackson four years back. Recently, the YouTuber is under fire due to cheating allegations. One woman came forward claiming that Jaxn cheated on his wife.
Moreover, she also posted a chain of tweets alleging him. As the "relationship guru" of social media Jaxn is getting exposed to cheating, people are roasting him on social media.
Here are all the details you need to know about the allegation.
Allegations of Derrick Jaxn cheating
Candice De Medeiros exposed the alleged affair of Jaxn during an interview with a popular vlogger Tasha K. on Friday. Moroever, she also claimed Jaxn had told that he has separated from his wife of four years.
Jaxn allegedly planned a Miami getaway with a young woman in July 2020, where they experienced a lavish fine dine.
Moreover, after the trip, he also brought the woman to his home which he shares with his wife and kids. Candice also claimed she noticed his wife moving stuff and she assumed his story was true.
However, his wife and kids were just visiting his in-laws in Colorado.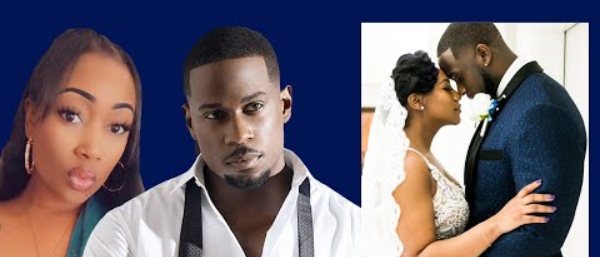 To make the allegation even more strong, the mistress also shared a cozy snap of her with Jaxn in Atlanta's home. After the news came out, people started trolling the 'relationship guru' online.
Many of them even called out to him for sharing relationship advice while still cheating on his wife.
Did Derrick admit to cheating?
After a lot of bashes online, Derrick uploaded a video featuring his wife titled 'Did I cheat in my marriage?'. In the video, he admitted to cheating on his wife.
The video came a day after he totally denied having any sexual relationship with his female acquaintance, Candice. On the new video which he uploaded on Monday, he admitted to cheating on his wife with multiple women.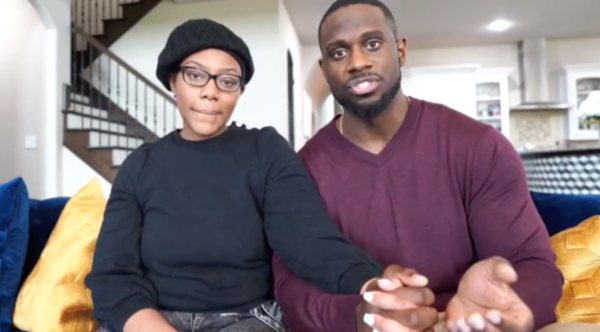 Moreover, he also claimed he does not want to give relationship advice which he did not follow in real life. His wife who was staying by his side in the whole video stated:
"There is no justification for bringing other women into our marriage on any level. And it was unacceptable, and it's not something that I tolerate or that we tolerate moving forward." 
In addition, she also received several texts asking her when is she leaving her husband. His wife claimed that she did so, however, she returned back after seeing changes in his mentality.
Da'Nia also claimed that they are now going to counseling together. In the video, she mentioned that the cheating allegations are not new to her which is because it was easy for her to forgive him.