Desiree Lindstrom on the death of fiance DMX aka Earl Simmons! All about their relationship and son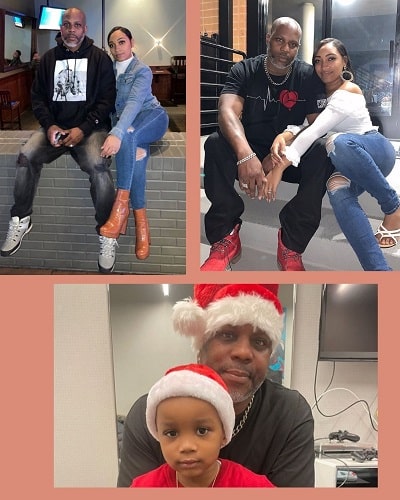 Earl Simmons known as DMX expired on 9th April 2021,
Desiree Lindstrom the fiance of Earl is mourning his death,
They have a son named Exodus together,
They were together for almost a decade.
---
Desiree Lindstrom is mourning the death of her late fiance DMX whose real name is Earl Simmons expired on 9th April 2021 at White Plains Hospital. On 2nd April 2021, he was rushed to the hospital after an apparent drug overdose which led to a heart attack. Desiree shared a tribute to her fiance and wrote,
"Today is very hard for me and my family… but one thing that is keeping me going is knowing that my son and I just gained an amazing angel, my fiancé and Exodus father Earl Simmons. I will forever love you and you will always be in my heart!"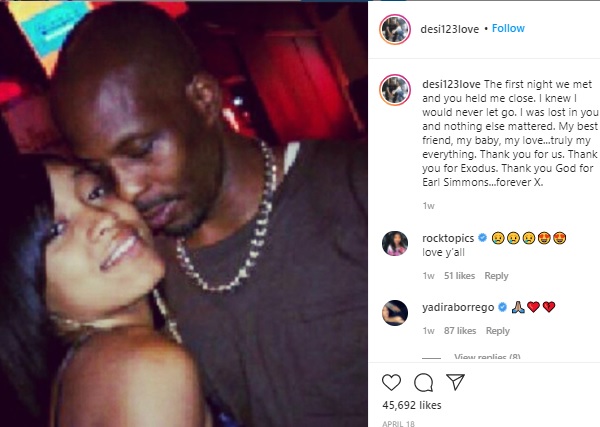 Desiree also shared a post on 17th April 2021 marking the first time she posted after the death of he fiance. She had shared how they met and what he meant to her. Lindstrom said that the first night they met and held her she knew that she would never let him go. She was lost in him and nothing else mattered to her. For Desiree, Earl was her everything. She added,
"Thank you for us. Thank you for Exodus. Also, Thank you God for Earl Simmons… forever X."
Desiree also got a tattoo of the word 'Dog Love' which is the name of a song released by Simmons in the year 2006. She also got 'X' in the same font which was used by the rapper for his name.
Also read The tragic death of Michael Breslin, 78! Father of actress Abigail Breslin died due to Covid-19 – left her shattered
Relationship of Desiree and Earl
Desiree Lindstrom and Earl Simmons dated for almost eight years. They decided to take their relationship to a new level and Earl proposed to her at their son's third birthday. It was their second engagement as they were already engaged but broken up the same day. At the birthday party, he got down on one knee and presented her with a beautiful ring. They kissed and hugged each other.
Desiree used to post multiple pictures of the three. On his 50th birthday, she shared a tribute to her Earl writing,
"SCREAMING HAPPY BIRTHDAY…to my friend, my baby zaddy lol, my FIANCÉ! I love u to the moon and back.  know u love me too, to the moon and back regardless of what anybody thinks! This year has been full of surprises some good and some bad but hey it's nothing that we can't get through together as a couple, as a family!"
Child of Desiree Lindstrom and Earl Simmons
Desiree Lindstrom and Earl Simmons welcomed a baby boy named Exodus in the year 2016. Exodus is the youngest child among the 15 children Earl had. Simmons was a very loving dad to his son Exodus. When he released in January 2019 from Gilmer Federal Correctional Institution in West Virginia, after serving a one-year sentence for tax evasion he was excited to meet his son.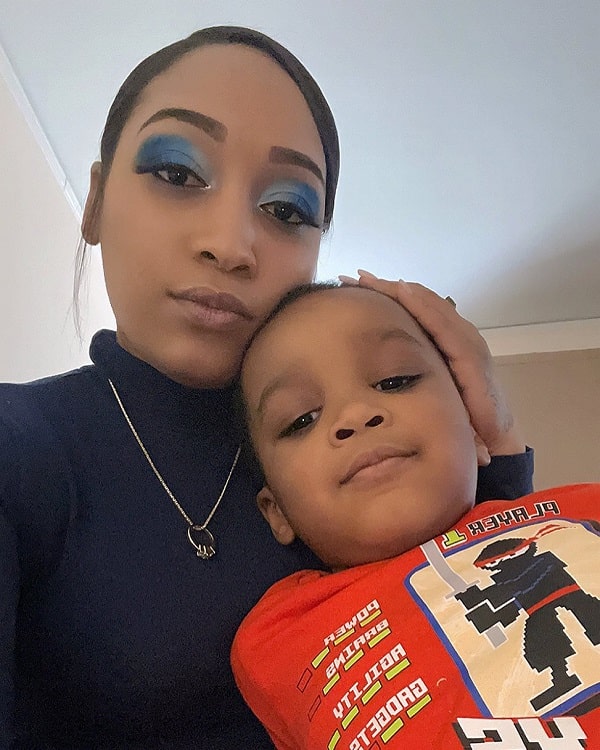 Desiree left no chance to express that Earl was a wonderful father to their son.
Also read Christina Milian is now a mother of three children – welcomed a baby boy again!
Short bio on Earl Simmons (DMX)
Earl Simmons aka DMX was an American rapper and actor. He released seven albums among which his debut album, It's Dark and Hell Is Hot and …And Then There Was X is the most popular one. Read more bio…