All The Details About Princess Diana's Engagement and Wedding Dress!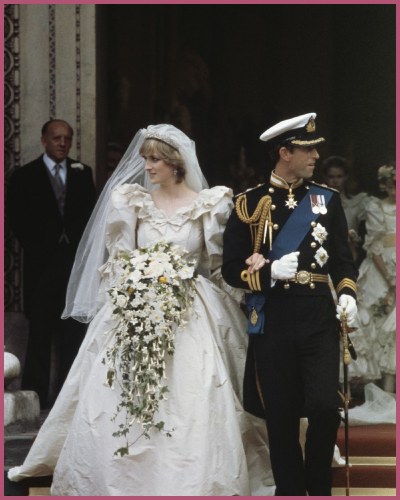 Princess Diana's wedding gown is one of the most talk-about in royal history.
The princess wore the iconic dress designed by  British designers David and Elizabeth Emanuel.
Diana was very famous for her fashion choices.
---
Princess Diana bought her engagement dress from Harrods
After being a royal, Princess Diana almost never wore red carpet gowns or chic ensembles. For her engagement announcement to Prince Charles over 41  years ago, the then Lady Diana Spencer wore a blue suit dress with a white bow blouse.
Young Diana looked absolutely beautiful in the dress that perfectly matched her huge sapphire engagement ring. Not many know the story behind the dress.
The outfit is the princess's one of the most memorable outfits till now. She hurriedly purchased it off-the-rack at Harrods just days before the Feb. 24, 1981 announcement.
After going through several dresses in a fancy boutique loved by the royals, the 19-year-old then rushed to the London department store in search of the perfect outfit.
The sales assistant at the Bellville Sassoon at the time didn't recognize the young lady who would soon be the Princess of Wales. He sent Spencer with nothing saying that she should see a more budget-friendly store.
Eventually, she did buy the Cojana suit at Harrods which perfectly accompanied her sapphire and diamond engagement ring.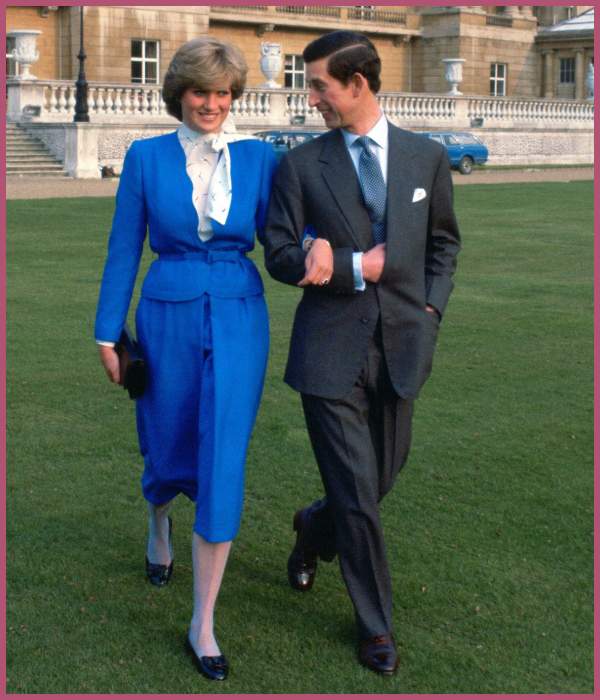 The engagement suit dress was one of the first famous outfits Di wore before becoming a member of the royal family.
Diana later told a royal biographer,
"I literally had one long dress, one silk shirt, one smart pair of shoes, and that was it," 

"Suddenly, my mother and I had to go out and buy six of everything. We bought as much as we thought we needed but we still didn't have enough." 
Royal fans, still today, are in love with her simple yet graceful engagement dress.
Also, Read The Queen of Hearts! Princess Diana Fans Remember Her on the Day of King Charles III's Coronation!
Diana's wedding dress was the "most closely guarded secret in fashion history"
Lady Diana's wedding dress was undoubtedly the most anticipated detail of her wedding to Prince Charles. The dress which was created over 41 years ago is still a stunning display of style and grandiosity.
Ever since her engagement, royal admirers started wondering what she would wear at the wedding. Diana and her designers David and Elizabeth  Emanuel kept the dress a complete mystery until the dramatic unveiling on the wedding day at St. Paul's Cathedral.
Here are some facts about Diana's wedding dress,
Due to the excessive amount of fabric, Diana's wedding dress needed to be stuffed into her carriage on the way to the cathedral.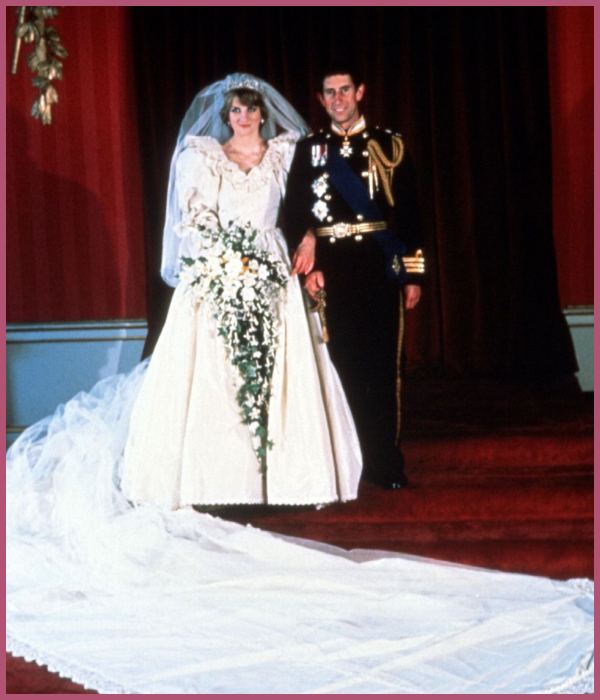 The dress designer admitted that it had to be folded over and over causing wrinkles on her dress.
For something old, Di made a fabric spun at a British silk farm and something blue was a small blue bow sewn into the waistband.
Something borrowed was her Spencer family tiara which is an 18th-century-era heirloom.
Diana became very thin before her wedding meaning some alterations needed to be done in order for her to fit in the dress. She was stitched into the final version of her dress on the big day.
Elizabeth Emanuel said, "She ended up with a 23-inch waist from a 26 to 27-inch."
While people were fascinated by Diana's 25-foot train, her tulle veil was 153 yards connected to her tiara which made her dress look like a fairytale.
Also, Read Keeping Up with Royalty! Kim Kardashian Buys Princess Diana's Amethyst Cross Necklace for a Jaw-Dropping Price!