Details about Marcus Mariota's success! Know about his relationship with his girlfriend Kiyomi Cook, his teammates, and his fans!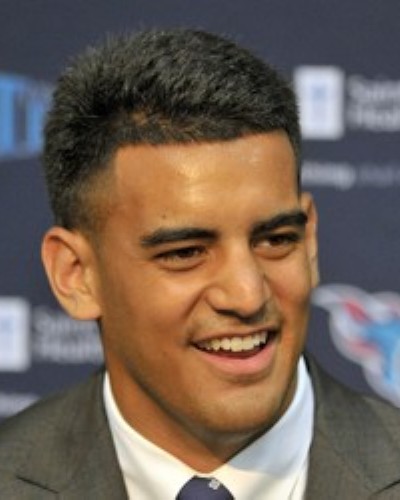 Marcus Mariota is the American football quarterback who is with the Tennessee Titans of the NFL.
He was drafted in 2015 and this 6 feet 5 inches tall sportsman was the first NFL footballer to attain a perfect passer rating in his first regular season.
---
This Hawaii-born athlete has led his teams to great wins. In 2017, Marcus Mariota's had a hamstring injury due to which he had to be off the field for a week. But in the next week, he was back to his normal self and took his team to a win against the Colts.
Update: Marcus Mariota is engaged to his girlfriend Kiyomi Cook in June 2020. Kiyomi is a soccer coach.
Marcus Mariota's new girlfriend
Marcus Mariota was seen with a new girl called Kiyomi Cook at the draft party in 2015. He had held this party at his hometown in Hawaii. It is said that when Mariota was in the fourth grade, he had written an essay in which he had put down the following predictions:
"I'm going to go to school at Saint Louis and play football, then move to USC, then the NFL, and I'll marry a soccer player."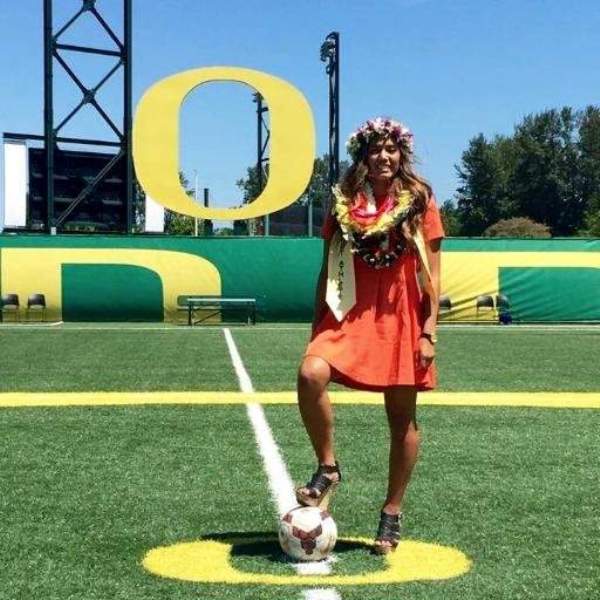 All his predictions except about USC seem to have come true. Kiyomi Cook is a soccer player and has played 34 games in 4 years for Oregon's women's soccer team.
Cook graduated from Oregon with a Bachelor's degree in Human Physiology. Marcus too has a similar degree. It is possible that Cook and Marcus spent a lot of time in their classroom. Marcus had also scored a 3.22 GPA and people credit Cook for such a good score.
Marcus initially was said to be dating his high school sweetheart Nicole Watase till 2014. Nicole Watase had also joined Oregon with Marcus though she was one year his junior. Watase has also been a cheerleader at St. Louis High School while Mariota was a Quarterback.
Marcus Mariota's leadership qualities
Marcus Mariota is said to be having a great relationship not only with his girlfriend but also with his teammates.
He is said to boost them up whenever needed and at the same time is one amongst them. He supervises and guides them without making them feel that he is their boss.
His subordinates are very happy to have him as their leader. Before the draft, the NFL scouts were worried about placing Marcus in such a high position since he is considered to be very soft-spoken and at the same time does not touch alcohol.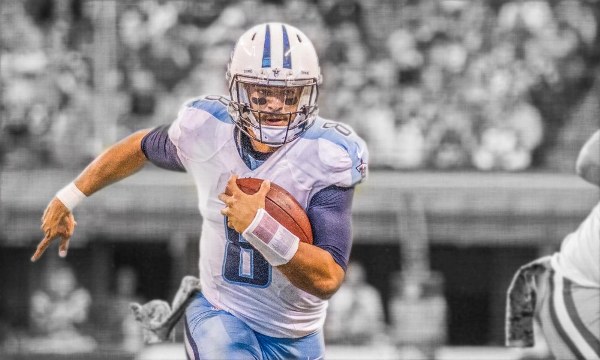 But he was the deserving candidate and the NFL people are happy that they were not proven wrong by putting him in such an important position.
When the left tackle Taylor Lewan faced the wrath of all for some poor performance on the field, Marcus pulled him aside and told him:
"Don't ever stop being yourself. I'm with you."
Center Ben Jones said:
"We'll do anything for Marcus,"
Praising Marcus, Lewan added:
"He goes out with us and he doesn't drink, but he's one of the boys. He doesn't act like he's above us. He's not on a high horse. That's awesome. I'm never going to pass judgment. It's the perfect yin and yang between us."
Marcus is such a threat for the opponents that Browns defensive coordinator Gregg Williams said about Marcus:
"When we're playing those kinds of guys, we're pretty well-versed on making those decisions and trying to make him do what we want him to do. But he's very dangerous when he gets out there. I hope his hamstring is hurting a lot."
You may also like to read Colin Kaepernick, an American football quarterback gives all the credit to his mother through an adorable speech! Know the detail about his tribute!
Marcus' great success and its main reasons
Experts have said that Marcus has an impressive list of achievements. They feel that he possesses both the characteristics that go to make a successful person namely skill and strength of character.
He has love and humility. He refuses to take credit for his achievements. He has said that his faith and Hawaii Aloha culture made him what he is now.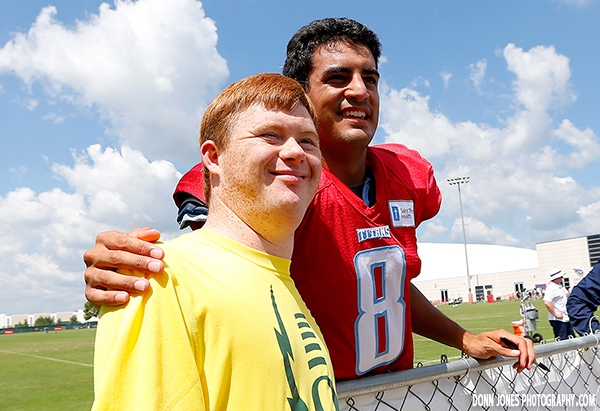 So whatever may be the reason, one thing is for sure Marcus is a great hit with everyone! He also has a fan who is a Down syndrome case and who loves him so much that he wants to adopt him as his brother! How sweet!
Also, read Model Breana Tiesi and her secret wedding to American football quarterback Johnny Manziel!
Short Bio on Marcus Mariota
Marcus Mariota is an American football player. He currently plays as a quarterback for the Tennessee Titans of the National Football League (NFL). He was drafted by the Titan's second overall in the 2015 NFL Draft.
Mariota played college football at the University of Oregon where he was the starting quarterback from 2012 to 2014. As a junior in 2014, Mariota became the first Oregon player and Hawaii-born athlete to ever win the Heisman Trophy. More Bio…