Did Beyonce discard the gifts presented by Kim for her new born babies? Is Kim responsible for the Jay Z-Kanye feud and controversy?-Know the answers here!
The cold war between the wives!
The latest issue of 'Heat' reported that Beyonce and Jay Z had refused to take gifts from Kim Kardashian and Kanye West for their newly-born twins. The magazine quoted a source as saying that Kim had sent one of her KKW contouring kits as present in a gold box. It was worth $ 150000, but the source added that Beyonce and Jay Z gave away that gift to the hospital staff. The dubious insider also mentioned that Kim had also gifted around $ 10000 worth of clothes for the couple's elder daughter Blue Ivy. This was from Kim and Kanye's sold-out children fashion line. Kim had also sent some pieces which were tailor-made for Beyonce and Jay Z's newborns. The source is also said to have told the tabloid that the couple gave away the clothes to the hospital nurses to be used for their kids.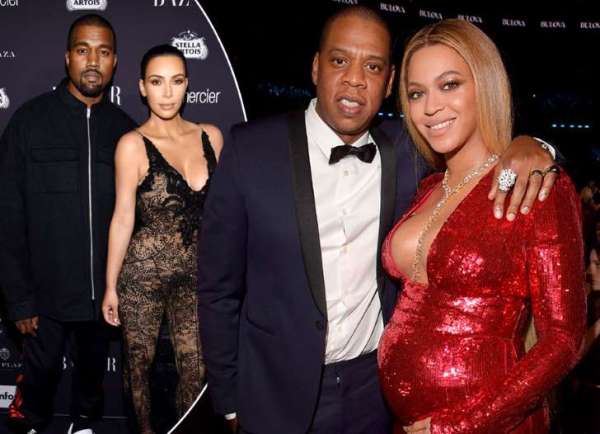 Gossip Cop knew that the story seemed very unlikely. In spite of this, they spoke to many sources at the hospital and close to the two families and found out that none of them had been talking to the reporters at 'Heat'. Gossip Cop also found out that this incident of discarding Kim's gifts to the little ones is completely false. Nothing of this sort ever occurred. It is well-known that tabloids and media are trying to make a rift between the two famous women. This article and news is an example of that. RadarOnline, Celeb Dirty Laundry, and similar tabloids have been publishing fake stories about the reality star and singer and trying to unnecessarily fuel some fights between them.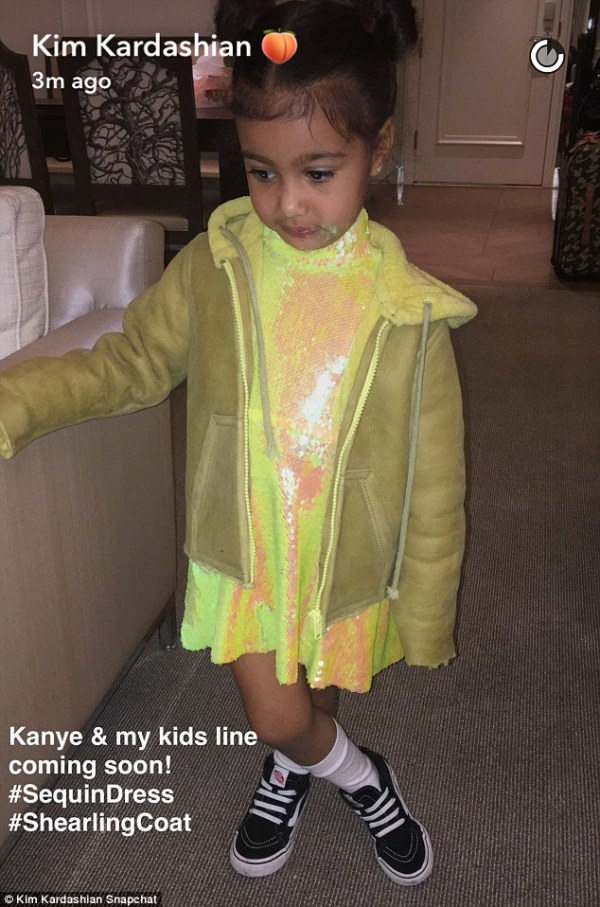 Beyonce and Jay Z 's twins
It might be recalled that Beyonce had recently given birth to twin babies at UCLA Medical Center in Los Angeles on 12th June night or 13th June early morning. There has been no official announcement from the couple about this delivery and their fans were eagerly waiting for some news.
They're here!#beyonce #twins #jayz #happybirthday pic.twitter.com/woFRKoL7eO

— Mathew Knowles (@MathewKnowles) June 18, 2017
However, only Beyonce's father Mathew Knowles had welcomed his grandkids on his social media Twitter. The media and people also had no inkling about the genders of the two babies born to the couple. There were a lot of speculations doing the rounds. Some felt that former President of the USA, Barack Obama had unknowingly disclosed the children's gender during his video congratulating Jay Z for being inducted into the Songwriter's Hall of Fame. On 1st July 2017, it was revealed that the couple had filed legal documents to trademark the names of Rumi and Sir Carter through their Company.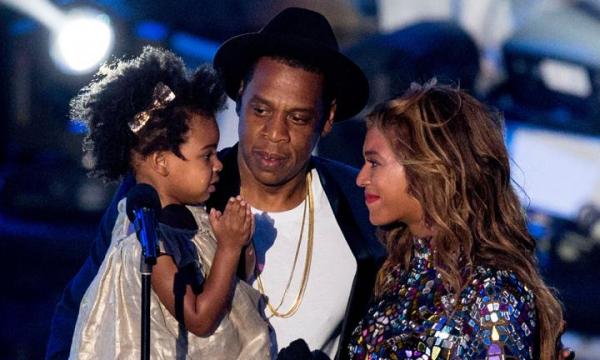 These trademarks were for products which include fragrances, cosmetics, key chains, water bottles, sports balls, and such novelties. Hence it was thought that the couple has one girl and one boy now and they have named them as Rumi and Sir Carter. It is surprising that there has been no public confirmation on any aspects related to the twins from the couple's side till date!
The feud between the two families?
It has been said that there has been some discomfort in the relations between Beyonce and Kim Kardashian right from the start. Daily Mail had reported in October 2016 that Beyonce did not like Kim. An insider told:
"She's mostly tolerated her because of their husbands' friendship and [their] mutual friends, like Jennifer Lopez"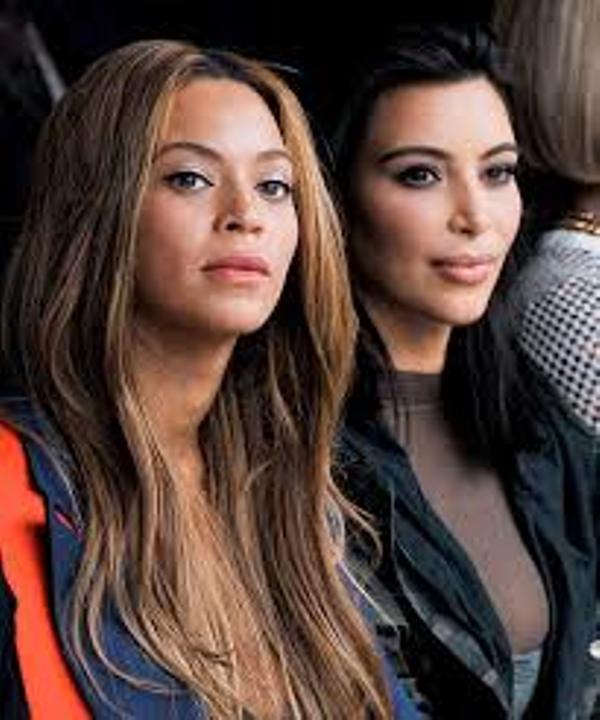 The insider continued:
"She is always a little icy to Kim. The last time they hung out, the minute Beyoncé could leave the conversation, she did. They always have lots of awkward pauses."
Beyonce and Jay Z were invited to Kim and Kanye's wedding in 2014 but had decided to not go. When Kim was robbed at gunpoint in Paris, there was not much concern displayed from the side of Beyonce and Jay Z. This was noticed and not liked by Kanye. The couple likes the 'old Kanye before Kim'. Some also say that Jay Z considers Kanye as a nut job. It is also been said that Kanye West wanted Kim and Beyonce to become friends so that it could improve the friendship between the two rappers as well. But Beyonce had nothing in common with Kim and hence the friendship between the two wives could never materialize.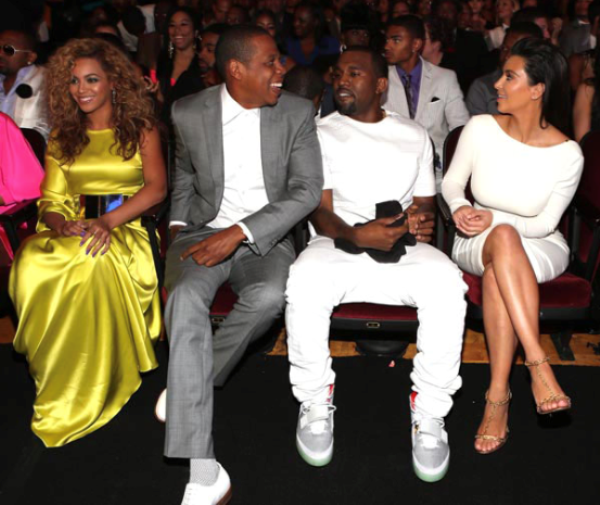 Hence Kanye West was frustrated that Kim could not make Beyonce her friend. There was also some financial trouble happening whenJay Z had asked back for the$ 20 million money he loaned to Kanye West. He slammed Kanye on it via the lyrics of his new album 4:44. Issues over contract also surfaced between the two singers. The relation has now reached quite a bitter phase. The best part is that in spite of all the bad blood, Beyonce, Jay Z, and Kanye have repaired their relationship after the feud. All is well that ends well!
Short Bio on Beyonce Knowles
Beyoncé Giselle Knowles-Carter, a singer more popularly famous just as Beyonce, is an R&B artist who rose to fame as the lead singer of the all-girls group Destiny's Child which also had the likes of Kelly Rowland and Michelle Williams in the line-up. More Bio…