Did you know these celebrities Married Regular People? Anne Hathaway, Reese Witherspoon, and More!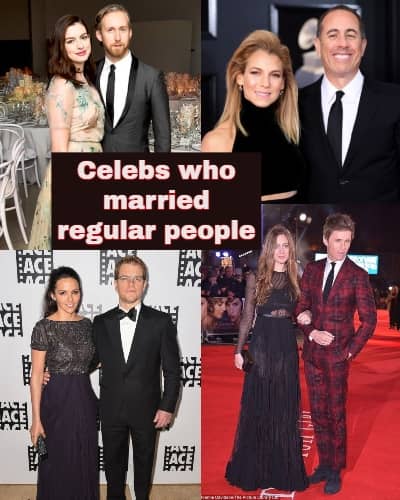 Love doesn't always come from money and fame and these celebrities proved it. There are a few celebs out there who chose to walk the aisle to marry a normal.
So, these are some celebs who married regular, non-famous people.
1)Matt Damon and Luciana Barroso
Damon met his wife Luciana in April 2003 in Miami while filming Stuck on You. The couple engaged in September 2005 and married in a private civil ceremony at the Manhattan Marriage Bureau on December 9, 2005. They have three daughters together born in June 2006, August 2008, and October 2010.
Damon told Ellen DeGeneres in one interview, After a long day of shooting, some crew members invited him to get a drink.
He said,
"They said, 'Come on,' and kind of dragged me along, I literally saw her across a crowded room and eight years and four kids later, that's my life. I don't know how else our paths would have crossed if that didn't happen." The moral of the story? "When you're tired, suck it up and go to the bar and you might meet your wife,"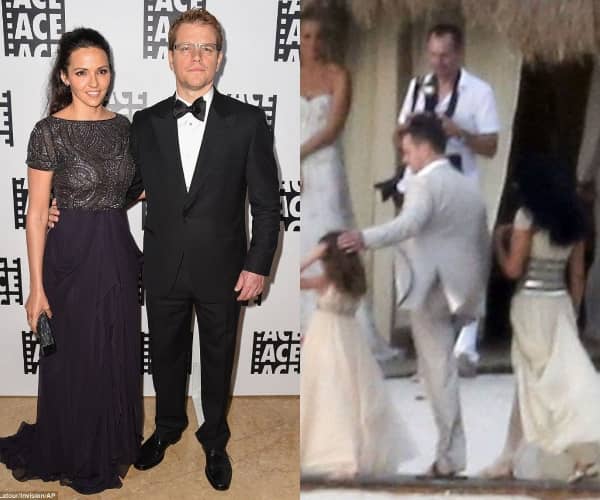 2)Jon Stewart and Tracey McShane
Jon met his wife Tracey on a blind date in a Mexican restaurant, fixed by a production assistant on his 1997 film, "Wishful Thinking," who was also a good friend of Tracey's. They dated for four years. In February 1999, Stewart proposed to McShane through The New York Times. Later, the couple married in 2000. Likewise, they have two children with the help of Vitro fertilization.
McShane later told Oprah.
"I had just gotten out of a seven-year relationship. I was depressed, and my friends were trying to set me up all the time. After a bad date, they'd ask, 'What are you looking for?' I had discovered The Jon Stewart Show, so I said, 'Someone funny and sweet, like Jon Stewart."
As a fate, Mcshane's roommate was a production assistant on Wishful Thinking and played matchmaker when Stewart stopped by the set.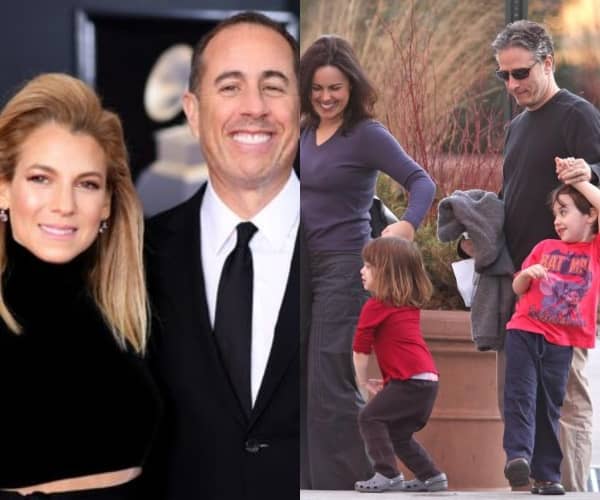 3)Anne Hathaway and Adam Shulman
Hathaway met Shulman, an actor-slash-jewelry-designer, at the Palm Springs Film Festival in 2008, through a mutual friend. The couple tied the knot in a hush-hush ceremony in September 2012 at a private home in Big Sur, California. They share a two baby boy named Jonathan(2016), and jack(2019).
Hathaway told her pal,
"I'm going to marry that man, I think he thought I was a little nut, which I am a bit, but I'm also nice, I knew from the second I met him that he was the love of my life."
She told Harper's Bazaar,
"I knew from the second I met him that he was the love of my life, "I also knew that I couldn't have met him at a worse time"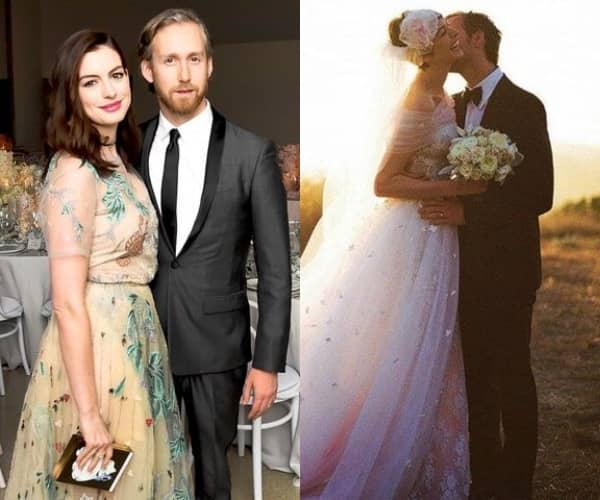 4)Reese Witherspoon and Jim Toth
The Oscar-winning actress met her husband Jim at a party in early 2010 and immediately hit it off. The two got engaged less than a year later. On 2011 March 26, they tied the knot at a ranch in Ojai, California. In 2012, they had their first child together. They have three children Ava, Deacon, and Tennessee together.
In an interview with Marie Claire, Reese said,
"I get a lot of support from my husband, who cares deeply about equality and always tells me, 'Why wouldn't you call the person in charge of a company and have a personal relationship with them?' He's encouraged me to be outspoken."
Recently in 2021, March 26, they celebrate their 10 year anniversary.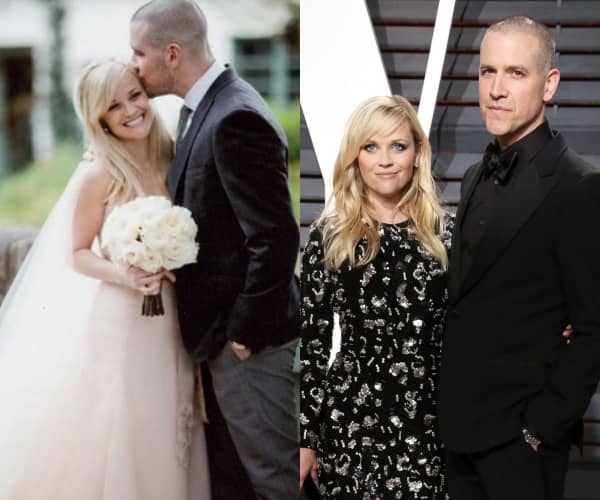 5)Eddie Redmayne and Hannah Bagshawe
The couple first started out as a friend. Redmayne was studying at Eton College, the English all-boys boarding school, while Bagshawe attended a neighboring boarding school for girls. When Bagshawe and her classmates organized a fashion show for charity, Redmayne volunteered to walk the runway. After 12 years long of friendship, they started dating.
Eddie married Hannah on 15 December 2014 at the Babington House in Somerset, England. They have a daughter, Iris, born in 2016, and a son, Luke, born in 2018.
Redmayne said,
"I was this pasty, freckly guy and when I came on, the girls in the audience didn't take much notice of me, "She was very beautiful and very funny and she loves the arts and theater just as I do, so we became friends."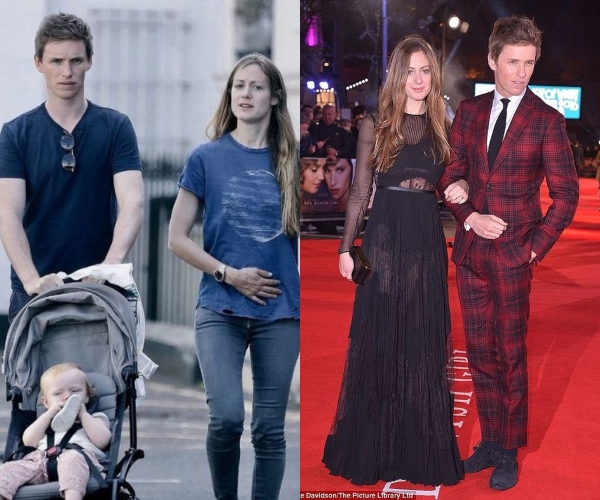 You may also like to read, Queer Eye's Jonathan Van Ness And Husband Mark Peacock Celebrate Their 1 Year Anniversary Together!