Diddy shares the very first glimpse at his baby girl in festive family photos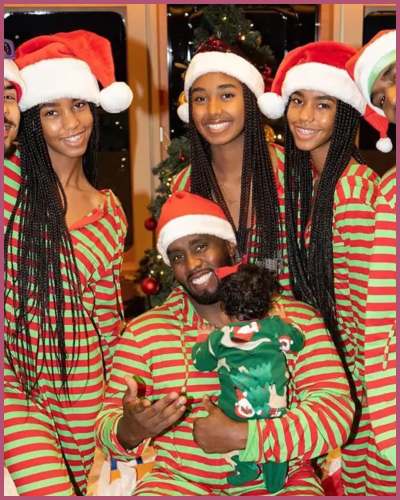 Diddy is a rapper, singer, songwriter, actor, record producer as well as an entrepreneur
He is the father to seven children
He recently announced the arrival of his seventh, the fourth daughter, Love Sean Combs in early December
---
Insight into Diddy's Christmas celebration with a newborn daughter
Sean "Diddy" Combs, 53, is now the father to seven. Diddy announced the arrival of his fourth daughter, Love Sean Combs, via Twitter in early December.
According to various outlets, Love was born in October and her mom was introduced as cybersecurity specialist Dana Tran.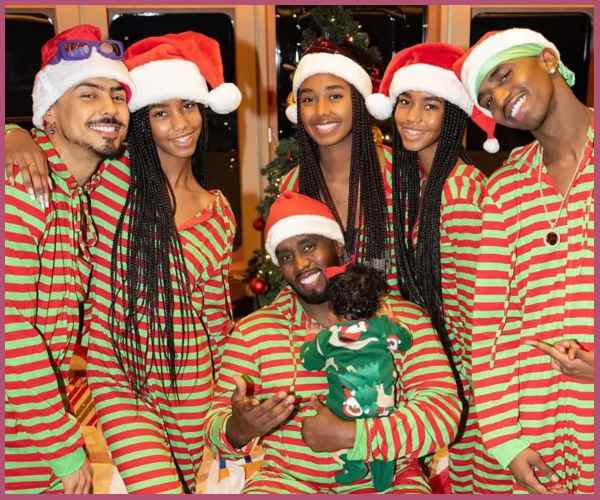 The "Gotta Move on" rapper shared his first child a son Justin Dior, 28, with ex-partner Misa Hylton. Diddy co-parents daughters Chance Combs, 16, with Sarah Chapman.
Further, he shared other four children with late ex-partner Kim Porter, Quincy Taylor Brown, 31, Christian "King" Combs, 24, and twin daughters D'Lila and Jessie James, 15.
The hip-hop mogul made the Instagram debut of his newborn daughter on Christmas Day. Diddy shared a pair of photos in which he poses alongside his family while celebrating Christmas with them.
In the first photo of the series, he shared a photo of himself alongside his six kids including his newborn daughter, Love. This is the very first-time Diddy shared his newborn's photo on social media, however, he hasn't revealed the face of his little princess.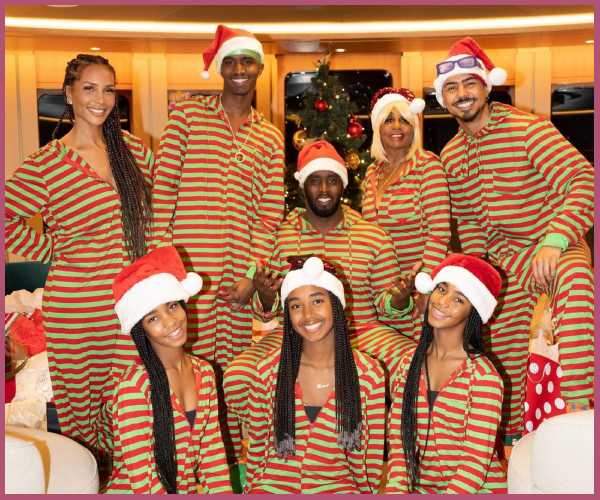 In another photo, Diddy's mother, Janice Combs, as well as Sarah Chapman, the mother of his daughter Chance, also joined in their happy family photos.
Similarly, everyone in the picture wore matching pajamas and Santa hats. He then simply captioned the post,
"Merry Christmas from my family to yours!"
Also read Sean Diddy Threw a Lavish Birthday Party for his Twin Daughters and Gifted Them Matching Range Rovers!
Short bio on Diddy
Diddy is a rapper, singer, songwriter, actor, record producer as well as and entrepreneur. P. Diddy belongs to American society and his real name is Sean John Combs.
He had worked as a talent director at Uptown Record, labeled as Bad Boy Entertainment in 1993, had released the album No Way Out in 1997, Forever in 1999, The Saga Continues… in 2001, and Press Play in 2006. See more…