'Didn't like it'-Aaron Harrison's vine controversy, his wonderful parents and their two-fold happiness: Learn more about it here!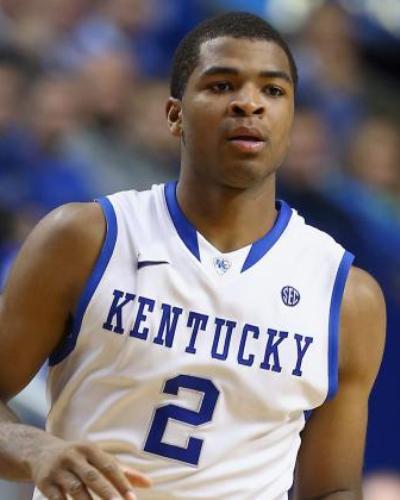 Aaron Harrison's vine video controversy and the damage control
The American professional basketball player Aaron Harrison found himself in an awkward situation. Just before the NBA draft in 2013, Aaron Harrison posted a vine video to his Twitter handle.
In the video Aaron was driving while one of his friends in the backseat of his car was saying:
"f*** Andrew Wiggins, we don't need him".
As an afterthought, Aaron Harrison rapidly deleted this video from his account. He might have realized its implications.
But it was still too late since the video had already received wide circulation and it had also been seen by the victim Andrew Wiggins. Andrew Wiggins happens to be an excellent Canadian basketball player from Kansas University.
On his behalf, Adam Himmelsbach, a journalist for Louisville Courier-Journal tweeted confirming that Andrew Wiggins had seen the said video and he didn't like it.
Aaron Harrison defended himself and tweeted that it was neither he nor his brother, but it was the kid behind in his car's backseat. He also added that he had no issues with Wiggins and would like to have him as a teammate.
Florida State and Kentucky were vying for Andrew Wiggins to join them but he preferred to be with Kansas.
This surprised everyone and it was thought that his decision could have been partly influenced by Aaron Harrison's vine video.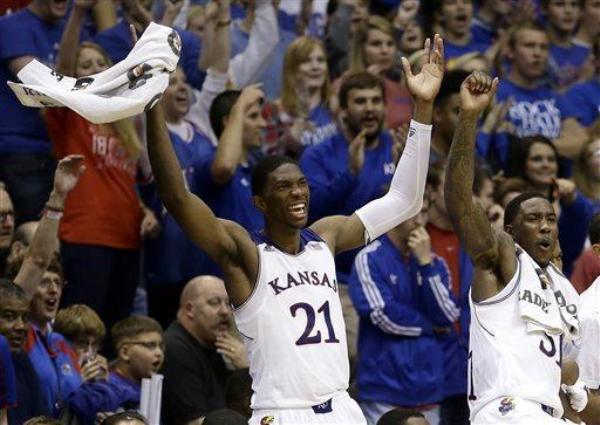 Aaron Harrison's wonderful parents
Most of the tournaments played by Aaron Harrison are witnessed by his parents. His father, Aaron Harrison Sr. owned a car lot near Richmond. He sold it and went on to purchase a barber shop and salon called 'Great Looks'.
Aaron Harrison's mother Marian Harrison is a human resources manager at a dentist's office. Despite their busy schedules, they make it a point that at least one of them is present during Aaron Harrison's play to boost his morale.
Whether the basketball match is near their home or far away, the parents try to reach out to their kids. Even if they cannot talk to Aaron much, they remain glued to their seats.
They sit with calm composure and cheer him. In between during the break, Aaron Harrison Sr. can be seen advising his son about the moves and techniques and other vital things.
Aaron Harrison remembers that he had to wash the cars and do other hard work even during his vacation. Though he had not liked these chores and grinding at that time, he now feels that it has helped him get tough and resilient.
His parents also were particular that he pays attention to his studies as well and achieves good grades in the examinations.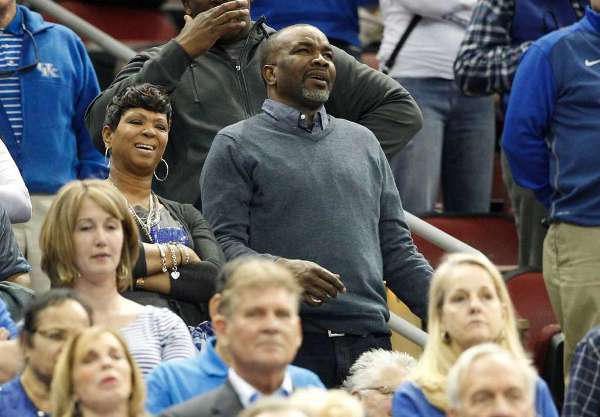 You may like to read Chocolate are not only for guilty indulgence! They also have health benefits! 
His parents' two-fold happiness
Aaron Harrison's parents are extremely happy with his achievements at basketball. But their happiness is two-fold. The reason is that Aaron Harrison has a twin brother, Andrew Harrison who also is a great professional basketball player like his brother.
Both are extremely talented and play well for their teams. Both love each other and are inseparable. Before their names came up for the NBA draft in 2015, they purchased a new BMW car for their mother.
Though they played always on the same team, for the NBA draft they landed on different teams. They were not unhappy about this. Aaron Harrison feels that it will help them grow as an individual.
Aaron told ESPN:
"We're excited about it actually,"
Also read Bachelor's AshLee Frazier marries Long Time Boyfriend Aaron Williams!! A Happy Ending for the College Sweethearts to Happily Ever After! Love Wins Again!
Who is Aaron Harrison?
Aaron Malik Harrison is an American sports celebrity. He is a professional basketball player for the 'Delaware 87ers' of the NBA Development League. He has played in the 2013 Jordan Brand Classic game as well as in the 2013 McDonald's all-American Boys Game. More Bio…