What Diet Plan Does Jennifer Lopez Follow To Get That Body? Her 5 Top Fitness Routine To Maintain The Body!
Jennifer Lopez, the 50-years-old singer has properly maintained her body and everybody is impressed. The singer has maintained her physique all these years. If you want to know the secret behind the ripped body of J Lo, here is the answer.
Diet Jeniffer Lopez follows
No doubt, J Lo has to follow a strict diet to maintain her ripped body. She consumes lots of fresh fruit and protein to keep that abs. One of her trainer Tracy Anderson one told the sources: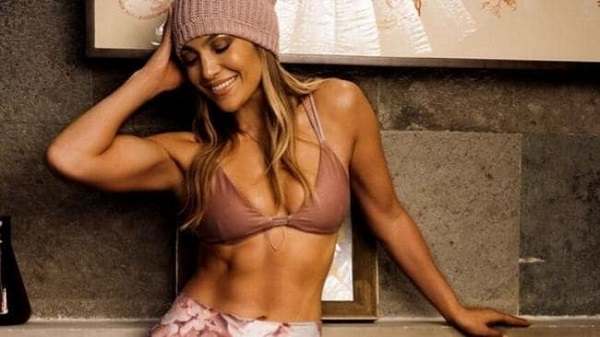 "She needs really good fuel for all the things that she's doing. It's all organic and it's all very well thought out, with the balance of very high quality proteins and a lot of nutrient-dense food."
However, she occasionally enjoys starch like oatmeal with fresh berries, sweet potatoes, brown rice, quinoa, and rice bread. Meanwhile, she stays far from processed foods and gets her nutrients from whole sources. The food she eats includes egg whites, white meat turkey, chicken breast grass-fed beef, and salmon or sea bass for healthy fats. The singer doesn't forget to treat herself with a handful of nuts once a day.
Besides having a strict diet, she also allows herself a cheat day once a week. On the cheat day, she enjoys chocolate chip cookie which is also her guilty pleasure. In the snack section, she enjoys sugar-free Jell0, sugar-free popsicles, protein shakes, and protein pancakes. The singer also avoids caffeine and alcohol and instead drinks tons of water.
J Lo's 5 top fitness routine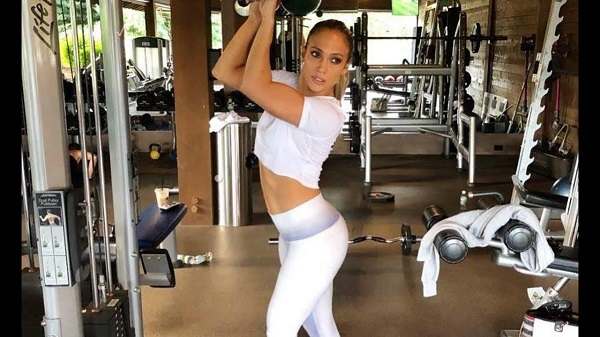 1. The singer has a typical Ab's routine. For her Ab's exercise she follows the following steps:
Set 1:
50 hanging ab raises.
With, 50 rope crunches
50 incline sit-ups with a 45-pound plate.
Set 2 :
Everything from the first set but with 35 reps.
Set 3:
Same thing, but with 21 reps this time.
2. After her abs, she moves to a lower-body routine. However, according to her trainer, she makes some sort of changes to keep things fresh. While she is doing lower body exercise, she follows these steps:
Supported lunges with dumbbells into weighted rope crunches
Single dumbbell sumo squats into hanging leg raise
Weighted leg presses into calf raise
Seated leg extensions into weighted lying leg curls
Weighted hip thrusts into calf raise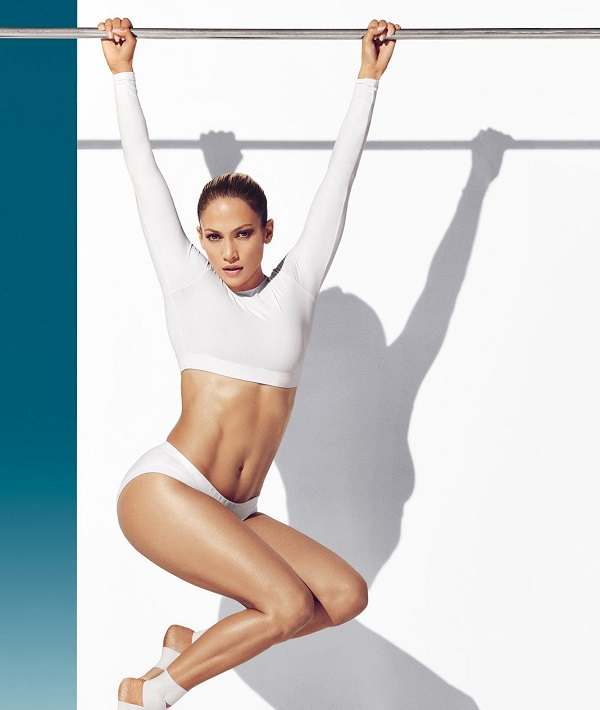 3. For her arms, she likes to do push up's. As she brings many changes to her exercise routine, this may or may not be the part of her exercise to date.   Kirsch revealed that he has done variations of "Spiderman Push-Ups" with J.Lo. He also recommended this to everyone saying it is totally a whole body move.
4. Dance is the number one on the list of her exercise-Lo also still considers herself first and foremost a dancer. She has also talked about it on the media. She once stated:
"Dance has always been a huge part of my life and taking the time to move my body and do something that's so good for me is key to my happiness. And I really believe that when you take care of yourself and work to stay healthy, you're better able to take care of those you love. So working out is definitely a priority for me,"
5. Her butt workout is another on the list. According to her trainer, David Kirsch, she sculpts her butt is a platypus walk. He also mentioned that it is the quickest and most effective workout for your butt.
 More About Jennifer Lopez
Jennifer Lopez is a singer, songwriter, actress, dancer as well as a producer. She has appeared as a Fly Girl dancer on In Living Color in 1991. In 1997, she had received a Golden Globe nomination and became the first Latin actress to earn over US$1 million for a film. Then in 1999, she had ventured into the music industry in 1999 with her debut studio album. On the 6, which spawned the Billboard Hot 100 top-ten singles "If You Had My Love" and "Waiting for Tonight". See more bio…
Source: Oprah Magazine, So Yummy, Harpers Bazaar, YouTube