Dig In To Know About The Relationship History Between The Former FBI Chief James Comey And His Wife Patrice Failor Comey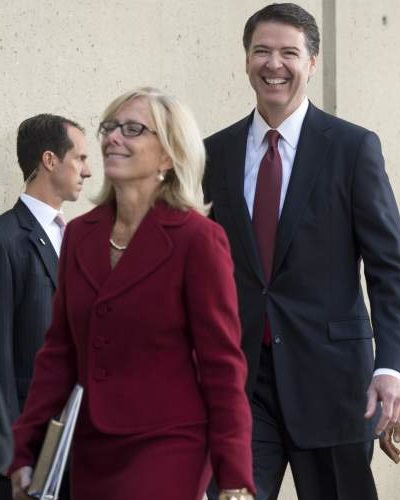 US President Donald J. Trump fired the then FBI Director James Comey after his Deputy Attorney General sent a letter recommending Comey's termination of tenure in the FBI office.
His wife, Patrice Failor Comey has always been a pillar of support in his life.
In this session, we will look into the relationship between James and Patrice.
---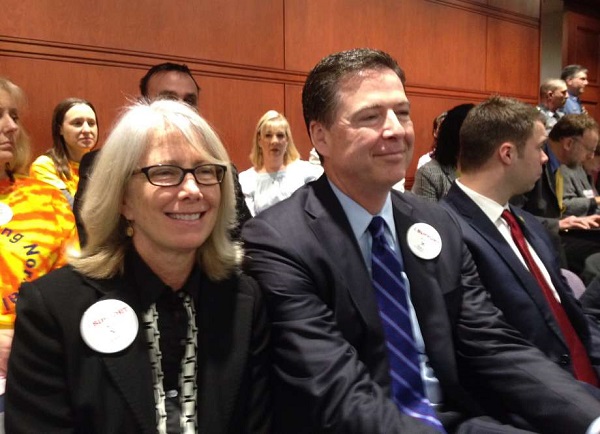 The First Meeting
James Comey and Patrice Failor met each other for the first time in the year 1978. Back then, both of them were freshmen at William and Mary College, located in Williamsburg, Virginia. While Patrice says she met Comey at a "daiquiri party" in college, James disputes this.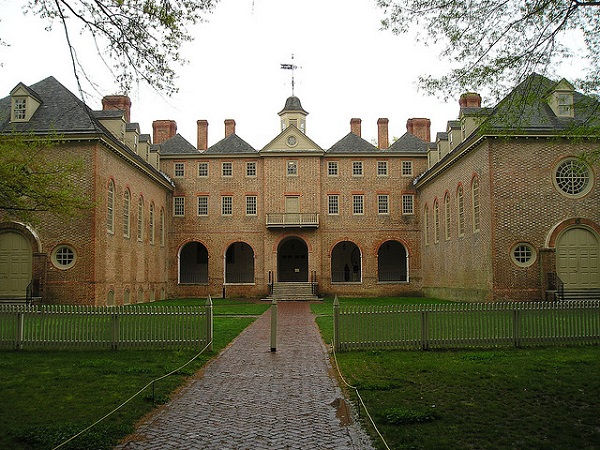 In a 2014 interview with Flat Hat News, the student newspaper of the College of William and Mary, James Comey disputed his wife's story about how they first crossed paths.
Comey said that he doesn't "recall meeting her" at that particular event. However, he did remember that she nominated him to run for president of their dorm council, soon after which they were introduced by a friend.
"She let me talk about myself for three hours," 
"Naturally, I walked away deeply in love with her, because she let me talk about myself, a habit which she has since fixed."
You may like to read James Comey's college days revealed! Know the fired director of the FBI's "Must Know" youth!
Marriage and Children
After they graduated from college, the couple got married in 1987.
The couple together had six beautiful children. But they tragically lost a baby boy in 1995. Their nine-day-old son Collin died from a Group B Strep infection after Failor noticed his breathing was labored and he was placed on a respirator.
Failor wrote a very personal essay, published in The Baltimore Sun, about the loss of her infant son Collin and supporting the screening of bacteria during pregnancy.
"My baby died a month ago today. He was nine days old. Collin Edward Comey was killed by a preventable infection. I am sharing our tragedy so other mothers' babies might be saved,"
she explained.
"I do not want to frighten anyone with my story,"
Failor wrote.
"But I cannot allow the death of my beautiful boy to become just one in a long line of GBS tragedies."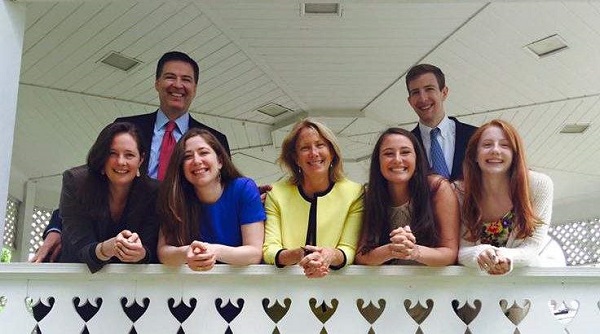 At that time, the couple already had two daughters and a 16-month-old son. The couple is now, parents to five other children: Maurene, Abby, Claire, Brien, and Kate.
Couple Life At Present
After their marriage in 1987, the couple is still together, this being their 30th year of togetherness since marriage.
In a 2003 profile in New York Magazine, James Comey said that his wife, Patrice encouraged them to move to Virginia in the early '90s.
"My wife wasn't digging New York,"
he said.
"We wanted to live in a place where we'd both be happier raising our kids. She knew northern Virginia, because she'd grown up there and in Iowa, but we liked Richmond as a place to live."
James Comey says he had to "break a date" with his wife when Pres. Trump invited him to the White House for dinner https://t.co/oWfQ0jkiXG

— CNN (@CNN) June 8, 2017
Comey also got one of the only chuckles during his otherwise quite wrought Senate testimony on June 8 when he publicly regretted canceling plans with his wife Patrice to have his now-infamously awkward dinner with President Trump.
Also read James Comey strong in Relation Wife; But Many Controversies with Donald Trump, Hillary Clinton, Russian Official and many more!
Short Bio of Patrice Failor
Patrice Failor is an American court-appointed special advocate in juvenile court and the wife of former FBI director James Comey. More Bio…