Disney Millennial Star And YouTube Vlogger Jake Paul Is Accused Of Terriorizing The West Hollywood; Neighbors Says That He Is Making The Living Hell For Them With The Stunts And Parties
The former Viner from Ohio who currently lives in West Hollywood is accused of terrorizing his neighbors with all his stunts and parties.
Jake Paul, a social media influencer, entertainers and a daily vlogger who has a YouTube channel with more than 20 million subscribers performs many stunts and prank videos on his channel.
With not keeping his residential address secret, his fans come in front of the house which makes a lot of crowds.
Due to all his stunts, pranks and the crowd filled up near his house, his neighbors have complained about the scenario.
What Jake Paul have to say about all the accusations, let's find out below.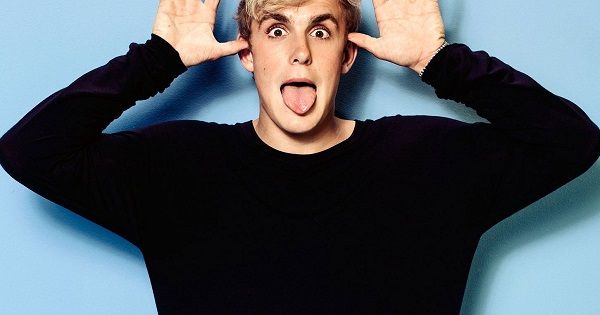 YouTube star Jake Paul is accused of terrorizing the West Hollywood
West Hollywood neighbors have accused social influencer Jake Paul of terrifying them. Jake is a daily vlogger in YouTube and also an actor on Disney channel show 'Bizaardvark' in a role of Dirk.
In his channel, he performs many pranks like throwing a Harley Davidson in his backyard pool and setting furniture on fire.
Moreover, he including his other team member also love to throw rowdy parties. He has created a team with many youths who have a will to do something and named it Team 10.
Jake hasn't kept his residence any secret with his all the fans who he calls 'Paulers' which create a huge crowd outside his house.
Though his fans are happy with his 'no secret residence', his neighbors don't seem cool about it. Most of his neighbors have accused him of making their life a "living hell".
One of his neighbors, Maytal Dahan told KTLA:
'It used to be a really nice, quiet street and now [it's] just this, like, war zone. We're families here and we're more than happy to have them live here if they're respectful of their neighbors, but they're not.
Followingly, the neighbors are also considering banding together to file a class-action public nuisance lawsuit against Paul and the homeowner.
Paul's neighbors don't only find him annoying but also dangerous. Sometime back he set ablaze furniture in his pool, saw flames reach the height of the home. Meanwhile, Paul seems delighted by the difficulty he is imposing on those around him.
While talking about all the scenario, he laughingly answered to KTLA: 
"The neighbors hate me,"
In addition, when the reporter informed him that he is turning the society into the circus with his non-stop parties and dangerous stunts, the YouTube star replied:
"But, I mean, people like going to circuses."
Lol? it's trending ?? pic.twitter.com/FgY0OmfzT9

— Jake Paul (@jakepaul) July 18, 2017
Afterward, he started running and hopping through the streets before climbing on top of the KTLA van ignoring the appeals of staffers to stop.
Later on, he returned to the interview, where he was ready to make himself for a second to say:
"It's terrible, it's a bad situation and I feel bad for them, but there's nothing we can do."
Furthermore, he added with the Dab:
"Jake Paulers are the strongest army out there."
He didn't just stop there as again he pulled the 2016 cliched dance move. Eventually, he pointed at the reporter's shoes, and screamed, 'What are those?' and ran away with his friends.
You may like to read Bella Thorne is emotional after learning about engagement of her ex-girlfriend Tana Mongeau to controversial YouTuber Jake Paul!
His previous stunts which dragged himself in trouble
This is not the first time he has pulled himself in trouble. Sometime back he placed himself in the trouble as he hid in the bathroom of the Eisenhower Executive Office Building after attending a Social Media Event at the White House.
After spending several hours in the bathroom, he left in the morning without being noticed by the several cops out there. He also posted the footage of the White House in his YouTube channel.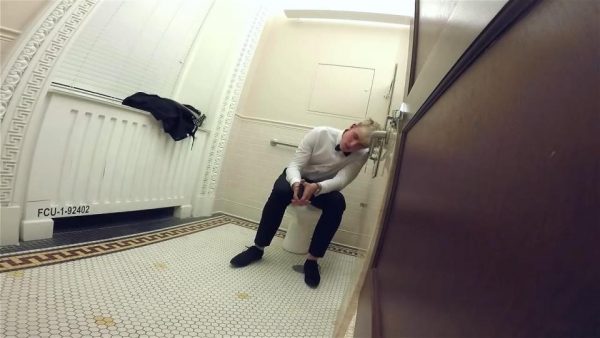 Previously, in June his former girlfriend Alissa Violet accused him of emotionally torturing her. She also claimed that he used his Team 10 crew take the advantage of the women. However, Jake denied all the accusations.
He also has the brother Logan Paul who is also a YouTube star and a social influencer. As like his brother Jake, Logan also uploads the video with the full of craziness stuff, pranks and much more.
He also has the huge fan following with above 20 million subscribers on his YouTube channel. Logan is the Vine star who has the huge name in the Vineography.
Also read Was YouTuber Jake Paul responsible for looting Arizona mall? How much is his Net worth in 2020?
More About Jake Paul
Jake Paul is an American actor and internet personality who is immensely popular for his videos in now-defunct video application Vine. Also, due to his vineography, he got to play the role of Dirk on the Disney Channel comedy series 'Bizaardvark'. See more bio…