The Real Reason Why Disney's Little Mermaid is Getting So Much Hate!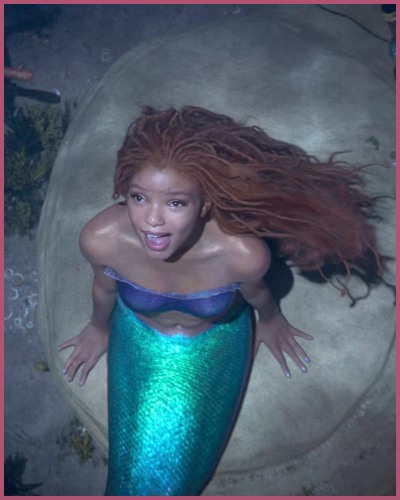 Disney's Little Mermaid is gathering a lot of criticisms after the makers announced the lead stars.
Halle Bailey is the new little mermaid which some Disney fans found hard to digest.
The film trailer has received more than 1.5 million dislikes from angry fans.
---
Halle Bailey faces backlash for her role in Disney's Little Mermaid
Disney's Little Mermaid, a live-action remake of the 1989 animated classic The Little Mermaid is gaining a lot of criticism lately.
When the makers announced the casting of singer Halle Bailey as the new mermaid, fans and critics started making racial remarks toward the movie.
It is not uncommon for a Disney remake to get into controversies but this time it is purely racist. It has divided the audience into two halves.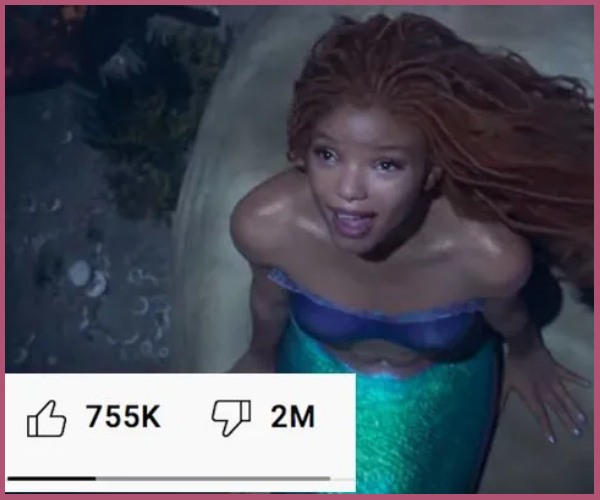 There is a  lot of negativity that particularly aims at the casting of a black actress to play the role of the mermaid.
The film's teaser trailer which was released a week ago has 19 million+ views. It, however, gathered over 2 million dislikes from hateful fans. This makes the movie trailer the most disliked in North America.
Youtube had to remove the dislike counter but the numbers are available through an extension and it does not seem to stop anytime soon.
Even the comment section was full of racial hatred toward the movie.
Also, Read Hugh Hefner's Most Controversial Moments And His Publicized Lifestyle
Trevor Noah replies to the haters trolling the movie
It received the same pushback from trolls that fantasy shows such as House of the Dragon and The Lord Of the Rings received for appearances of Black actors.
Apart from racism, the majority of the criticisms are coming from the public who are fed up with Disney making L.A.R.s of almost every one of their animated movies.
Young talents like Halle (Princess Ariel), and Jonah Hauer-King are embroiled in controversy too which is really sad.
Trevor Noah, like many others, defended the movie amid the extreme backlash it was receiving.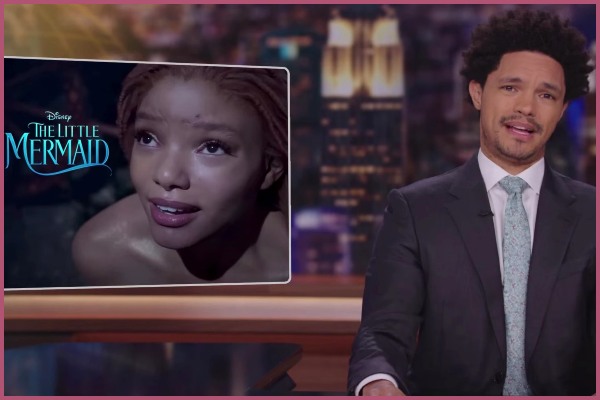 On the Daily Show, the TV host said:
"Once again, a bunch of internet racists are upset that a fictional character is being played by a Black person," 

"This is so ridiculous, and honestly I don't know what the big deal is. You guys realize that Nemo was Black too, right? The whole movie was about a fish that can't find his dad."
Noah also replied to trolls who suggested that Halle looks nothing like the 1989 main character by saying:
"Nothing like? They both have the tail, they both have the red [hair]."
Also, Read Joe Locke From Heartstopper Dreams Of Being 1st Gay Disney Prince