Dita Von Teese celebrates her 47th birthday with her friends in a LA restaurant!
Dita Von Teese, 47 celebrated her birthday on 28 September 2018! She was at No. 10 Restaurant in Los Angeles.
Dita Von Teese and her birthday
Dita Von Teese was with her friends when she was celebrating her birthday. Her 10 friends included Gia Genevieve who is her best friend and has the same birthday as Dita Von Teese.
Dita was in her best wear and stood out amongst her group of friends. She had worn a hot-pink blouse and black flared pants with a simple effortless makeup.
The birthday celebrations
She arrived at the No. 10 Restaurant in Los Angeles at 7.45 pm with her group of friends. For food, they ordered and relished on tuna tartare, spaghetti, and squash with a lot of other delicacies. There was also Dita's favorite menu item which was the truffle pizza and she stated it to be beyond words.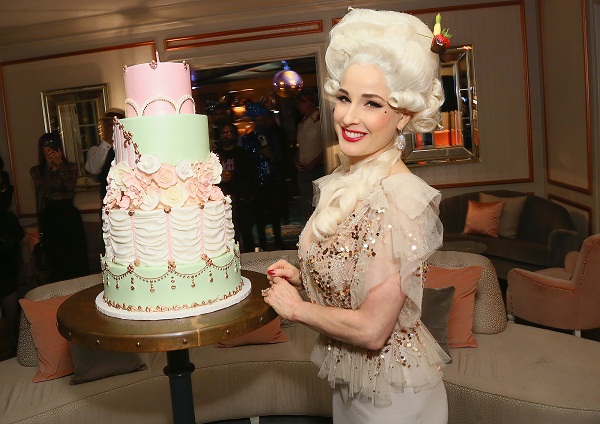 After the completion of the delicious meal, there was a sparkler presentation and desserts were also served. When the desserts were got, Dita's friends sang 'Happy Birthday' to her. All of them then left the restaurant with smiles on their faces.
Dita Von Teese and her career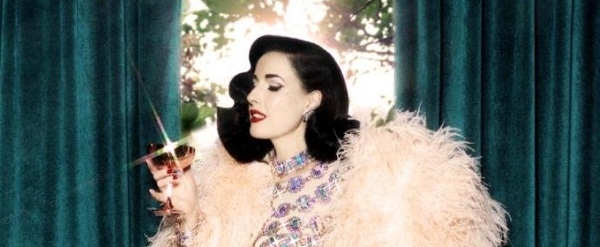 Dita is a burlesque dancer and model from the US. She has also done acting roles and is an entrepreneur and costume designer. She has repopularized burlesque performances.
She is from Michigan and was born to a machinist father and a manicurist mother. She is the second of three daughters of her parents and has a mixed (English, Scottish, Armenian, and German) ethnicity. She had a fascination for the 1940s cinema and classic vintage style from her childhood days. She acquired this fascination from her mother who was a fan of the olden and Golden-age of Hollywood films. She has been trained in ballet dance and began to dance solo at age 13. She was fond of lingerie and has trained herself in costume designing.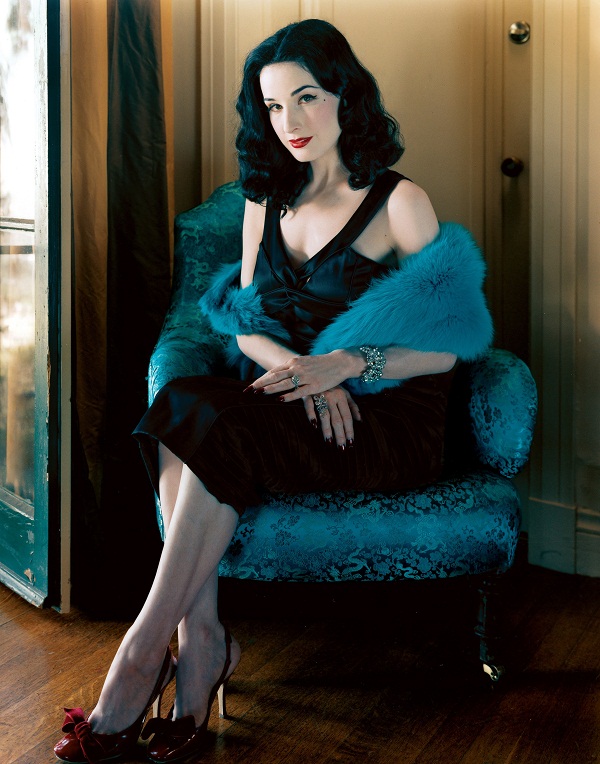 She was on the cover of Playboy in December 2002. She is an excellent burlesque dancer and has been dubbed as Queen of Burlesque by the press. She has been giving performances since 1992. She has revitalized this dying art. She has done a lot of such noble performances such as for the New York Academy of Art and has appeared in an episode of America's Next Top Model. She has also performed at the adult entertainment event called Erotica 07 in London. She published her first book in 2006. Vanity Fair has given her the name of Burlesque Superheroine.
Also read: Danielle Colby's hot dance video has created a big controversy! Been molested and forced to have adult relation maybe the reason behind her behaviour
She has also starred in adult and mainstream films. She has also appeared in a number of music videos. In 2007, she had said:
"I don't understand why women feel the need to go into acting as soon as they become famous … But I suppose if the part were aesthetically correct, then maybe I could consider it."
She is also part of fashion shows and is a front-row attendee for it. She has also walked the ramp.
Dita and her marriage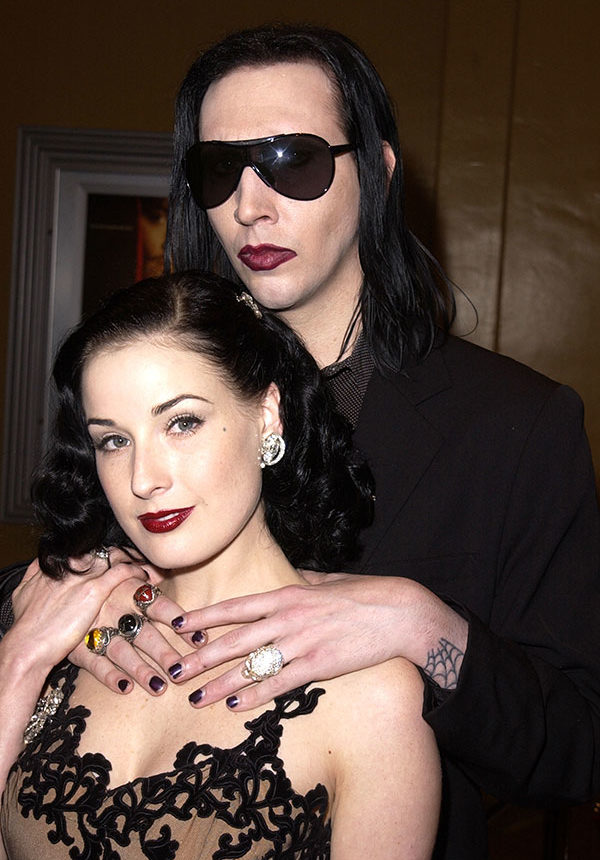 She is married to Marilyn Manson and he is a big fan of hers. Marilyn proposed to her on 22 March 2004 with a ring and on 28 November 2005, the couple was married.
Source: usmagazine.com