Insight on Dixie D'Amelio and Griffin Johnson's relationship! Know about her age, net worth, TikTok, Instagram, biography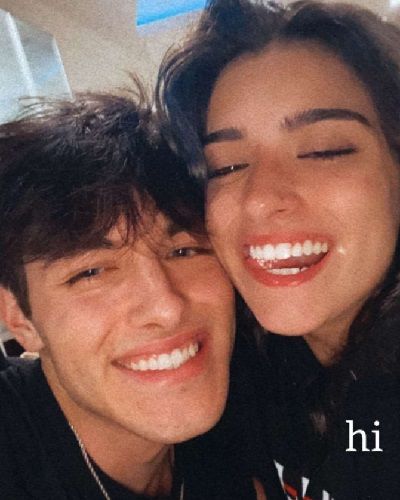 Dixie D'Amelio is a social media star.
Dixie gained fame for her TikTok videos.
She is also the elder sister of popular TikTok star Charli D'Amelio.
---
Dixie D'Amelio and Griffin Johnson's relationship
Dixie D'Amelio is dating Griffin Johnson. On 26th February 2020, Griffin posted a cute TikTok video of them. It is the first TikTok video of them together. Also, on 3rd March, he uploaded a duet video of Charli.
They made Instagram official as a couple and posted cute pictures together. They started making TikToks together. Together, they started starring on a new YouTube SURPRISE where they played love interests. It was known that the two took a break from their relationship.
On 7th June 2020, they reunited and posted a cute picture. They were last together at the end of March. But due to Coronavirus, they were separated across the country, with Dixie quarantined with her family in Connecticut, and Griffin staying with the Sway Boys in LA.
Likewise, on 12th June 2020, Dixie confirmed their relationship in a YouTube video. Dixie was asked by Matty Smokes,
"Is it weird dating somebody in the Sway House when you're from the Hype House?"
She replied,
"Well, I'm no longer part of the Hype House, but we're all friends,"
Also read Amy Duggar King estranged relationship with extended family! Insight on her married life with Dillon King, children, early life, net worth, biography
What is the age of Dixie  D'Amelio?
Dixie D'Amelio was born on 12th August 2001 in Norwalk, Connecticut. At present, she is 18 years old. She is almost 3 years older than her sister Charli D'Amelio.
She is the daughter of Marc D'Amelio and Heidi D'Amelio. Her father Marc is a politician. He ran for Connecticut State Senate in 2018 as a Republican.
Her sister Charli is a very popular social media star who gained fame from TikTok videos. She is known for her dance videos with original choreography, lip-syncs, and comedy mimics. She attended King School.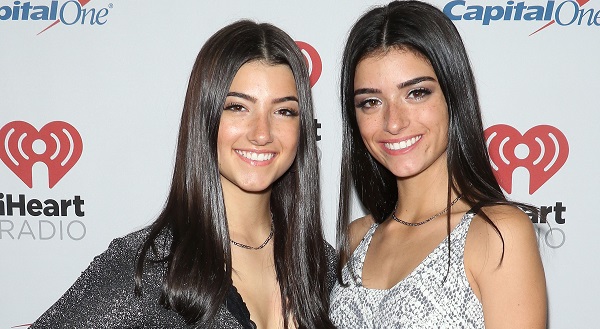 How much is Dixie D'Amelio's net worth?
The social media star Dixie D'Amelio has an estimated net worth of $3 million. She signed with the talent agency UTA in the year 2020. She has also appeared in the Brat TV series Attaway General. 
Similarly, on 26th June 2020, she released her first single Be Happy. It has accumulated more than 1.4 million streams on Spotify.
Her sister Charli D'Amelio has an estimated net worth of $4 million. Charli has done many endorsements, merchandise, YouTube revenue share, and sponsored posts.
Likewise, she charges $100,000 for a  single sponsored post. She reportedly earned $1 million for appearing in a 2020 Super Bowl ad for Sabra Hummus.
Dixie D'Amelio on TikTok
Dixie D'Amelio is one of the TikTok stars with 28.2 million followers. She has gained more than 751.4 million likes. She makes videos with her friends and family. Her videos get millions of likes.
Dixie is also very popular on this app like her sister. She makes videos with her sister and copies her dance moves.
Also read TikTok stars Jaden Hossler and Bryce Hall released after arrest for drug possession! Did ex Addison Rae make Bryce's bail?
Dixie D'Amelio on social media
Dixie D'Amelio has around 12.5 million followers on her Instagram account. She first made a post on Instagram on 7th July 2015.
On 1st November 2015, Dixie wished her dad on his birthday and wrote,
"Happy birthday dad I love you ???? have an amazing day"
As per her Instagram, she is into sports. She is a runner. She uploads a picture of her on track. Likewise, she is also a dog lover. Her family makes an appearance on her Instagram occasionally. She graduated in May. She made a video about it.
Dixie is also a YouTuber with more than 2.03 million subscribers on her account.
She has uploaded her official music video Be Happy which has gained more than 19 million views in 4 days. Her first video was My First Twitter Q&A. She has gained 2.3 million views. Her other videos have also gained millions of views