Dmitriy Stuzhuk thought that COVID-19 did not exist! He dies of coronavirus!
Dmitriy Stuzhuk was a Ukrainian fitness social media influencer. He told his 1 million fans that he thought that there was no COVID-19 virus in the world. But he caught the virus on his trip to Turkey. And now, the internet star has died of COVID-19, his ex-wife Sofia announced. He was just 33 years of age.
Dmitriy Stuzhuk dies of coronavirus-the infection he thought did not exist
Dmitriy Stuzhuk hailed from Ukraine and was a fitness Instagram influencer. He thought that coronavirus did not exist and it was just a fake talk going out around the world on it. But when he was on a trip to Turkey, the internet star caught the virus and became ill. Dmitriy has died now due to the coronavirus, his ex-wife Sofia announced. The fitness expert was only 33 years of age at the time of his death.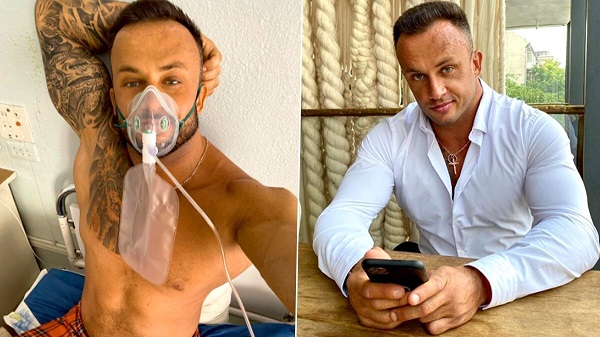 Sofia, 25 revealed that Dmitriy had developed heart complications due to the virus and this killed him. She wrote on her Instagram for her 5 million followers as he was fighting for his life in the intensive care unit:
'Dima (Dmitriy) had problems with his cardiovascular system…

'His heart is not coping…'
The illness course of Dmitriy
Dmitriy used to focus his posts on fitness, sports, and healthy living. When h became ill, he was admitted to a hospital in his native Ukraine. He had posted for his 1 million fans:
'I want to share how I got sick and to strongly warn everyone.

'I was one who thought that Covid does not exist… Until I got sick.'

'COVID-19 IS NOT A SHORT-LIVED DISEASE! And it is heavy.'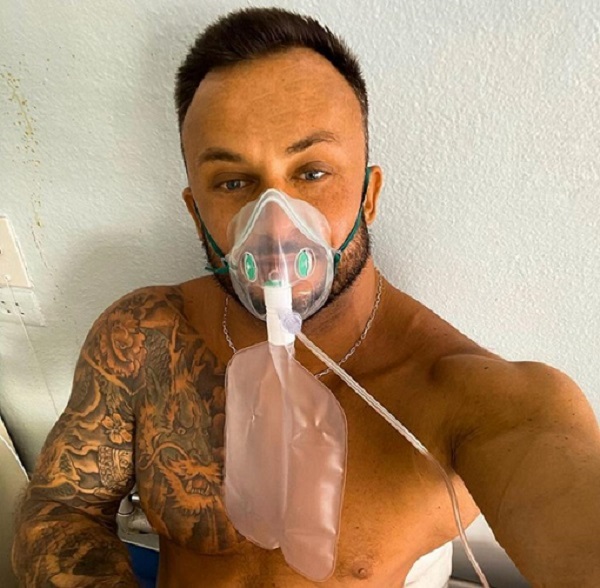 Dmitriy had developed signs of the disease when he was on his Turley trip. He woke up and found that his neck was swollen and he was having breathing difficulties. His coronavirus test came positive. Also, he updated his fans from the hospital writing about the overcrowded place. He posted:
'The hospital is completely filled with people, some of them being treated in corridors,'
He was on oxygen but the Kyiv hospital was too overcrowded and hence doctors allowed him to go home. He wrote:
'At home, as they say, the walls heal – my condition is stable.'
Dmitriy is rushed back to the hospital
The internet star was discharged in 8 days time. But in a few hours after his discharge, he was critical and his ex-wife rushed him back to the hospital. Sofia revealed that he was unconscious and his situation was grave. He had clinical death but the medics managed to revive his heartbeats. Sofia wrote at that time:
'His state is extremely grave. No-one can do anything with this.

'I did everything I could so the father of my three children lives. But nothing depends on me now…"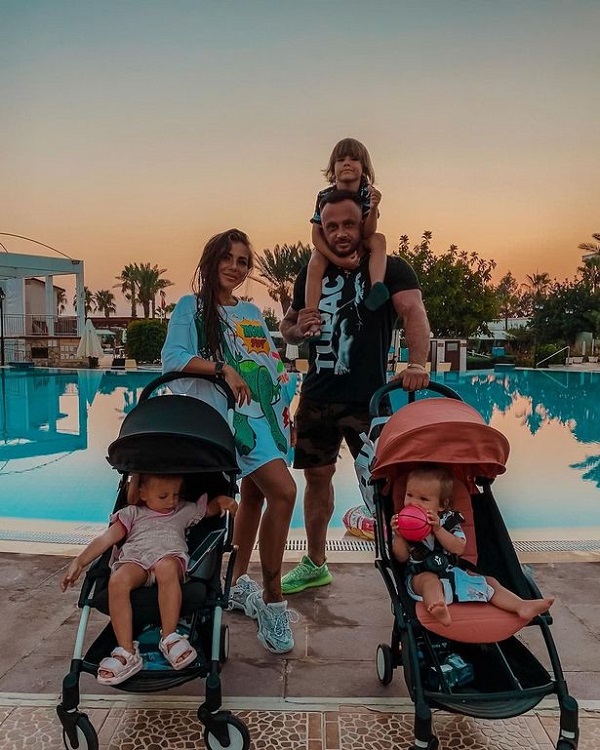 And later, she announced his death. The couple had three children: David, Lola, and Olivia. The youngest child is just 9 months of age. They had split 6 months back due to his constant betrayal with her but were now on good terms. She posted:
'Only warm memories remain, three beautiful kids and valuable experience.

'God, it is so terrible to realize that he is not with us anymore….'
COVID-19 is very much real and has killed 1.13 million people worldwide and affected 41.1 million globally.
Also, read Barron Trump, the teen son of Donald and Melania Trump tests positive for coronavirus!