Who is businessman Dmitry Shkrabov? Dmitry Shkrabov no longer on Valeria's Instagram posts!
Dmitry Shkrabov is a businessman from Ukraine. He is renowned for being the husband of Valeria Lukyanova who is famous for her resemblance to a barbie doll.
Who is Dmitry Shkrabov other than Human Barbie's husband?
Dmitry Shkrabov is from Odessa, Ukraine. He was born to a rich family. His father was architecture and building chairman and he followed the footsteps of his father. Dmitry is fond of outdoor activities. He is a mountain-loving person and has conquered a few of them.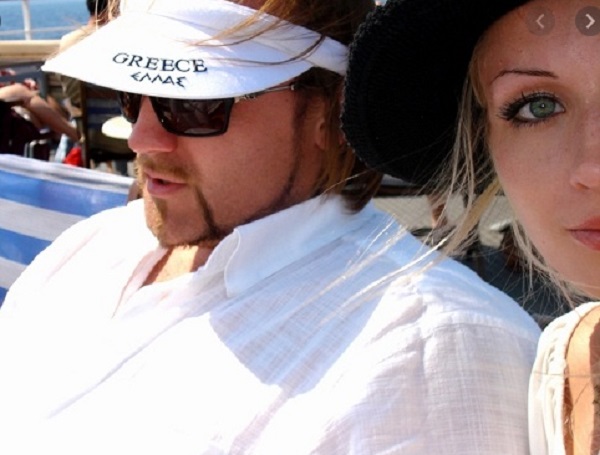 Dmitry has conquered Mount Elbrus. Together the husband and wife has been to Mount Everest situated in Nepal and Himalayan mountain range. Valerie said,
"He became a strict vegetarian even earlier than I did. He is fond of mountains – he conquered Mount Elbrus. We were on Everest, went to Nepal and the Himalayan mountain range."
Dmitry is a vegetarian as he made his wife follow it as well. He has been a vegetarian for a long time. They are fond of hiking and traveling. Just like Valerie, Dmitry is also into occultism and different spiritual practices. It seems like Valerie follows her husband's practices.
Also read Elizabeth Potthast not happy with jobless husband Andrei Castravet! Andrei threatened to beat her brother?
Dmitry Shkrabov and Valeria Lukyanova friendship
Valeria and her family moved to Odessa where Dmitry was born. They were young at the time. It was their father who became friends first. After that, the family went on to become friends too.
Once Valeria's father tried fixing her into a relationship with one of her friend's son. But Dmitry showed up instead of the boy who was supposed to. They decided to take their friendship to the next level after that. It worked out for them.
Dmitry Shkrabov's not so common married life
Dmitry Shkrabov was lucky enough to find the love of his life in his childhood friend. But he was not so lucky in having a normal married life. Valeria is a spiritual guru and is a religious person. She and her husband has a open marriage and both have agreed on it.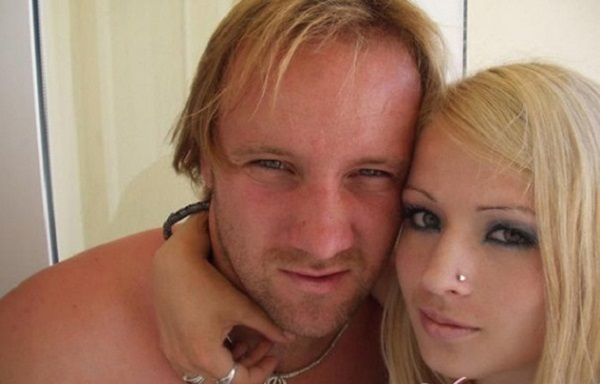 Dmitry and Valeria were childhood friends. He was also her longtime boyfriend. Lukyanova feels she is different and does not believe in a physical and intimate relationship. However, she has faith in marriage and being in a longterm relationship with her partner. Maybe that was the reason behind them having an open marriage.
She claims that Dmitry is very supportive and loves her a lot. She revealed,
"Dmitry is always on my side. He loves and supports me. He likes me with make-up and without,"
They might not have a very common marriage but love and support each other. As per sources, the childhood sweethearts turned to a married couple in the year 2013 and are together since then.
Dmitry and Valeria's children
Dmitry and Valeria has been together for long but she has made it clear that she does not want any children. She said that the thought of settling down with a family of her own in the future cringes her. She revealed,
"The very idea of children brings out this deep revulsion in me… I'd rather die from torture because the worst thing in the world is to have a family lifestyle."
Lukyanova added,
"What would you keep the children for? So they can get you a glass of water when you're on your deathbed?"
She does not feel the desire to have children and be a mother. Valeria claims that she is from another universe where she is asexual and there is nothing like having children. Dmitry supports her in that and they agreed to not have any children.
Dmitry Shkrabov no longer on Valeria's Instagram posts?
Valeria Lukyanova is very active on Instagram. She has made more than 18 thousand posts on her account. As she is a model she shares modeling pictures, products, and travel pictures.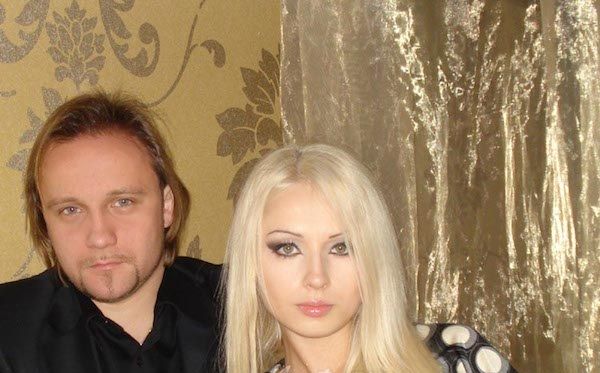 Valeria has also posted pictures with her friends and family. But there are hardly any posts of her with her husband Dmitry Shkrabov among the 18 thousand posts. Mostly she posts solo pictures. In some recent years, there is no existence of his husband on her posts.
Previously, she said that she is shy when it comes to her married life that might be the reason she no longer posts about it. She might be keeping it off the topic by not posting about it.
Also read Who is Carter Reum? Paris Hilton and her current boyfriend Carter Reum finally Instagram official!
Short bio on Valeria Lukyanova
Valeria Valeryevna Lukyanova known as Valeria Lukyanova is a Ukrainian model and entertainment. Valeria Lukyanova is famous for her resemblance to a Barbie doll. Similarly, she uses makeup and contact lenses over her naturally green/gray/blue eyes to enhance her Barbie effect. Read more bio…