DNCE is an American pop band with Joe Jonas, Jack Lawless, Cole Whittle, JinJoo Lee-"imperfect awesome[ness] of the four of [them] together."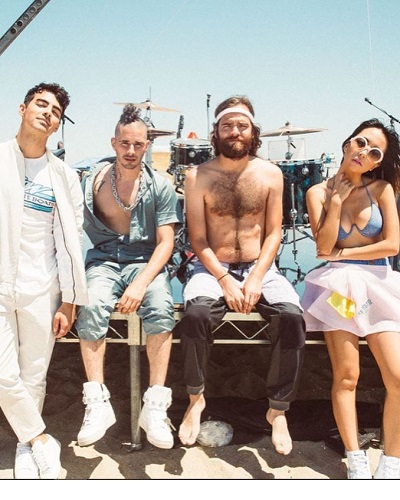 DNCE is an American pop band with Joe Jonas (vocalist), Jack Lawless (drummer), Cole Whittle (bassist and keyboardist), JinJoo Lee (guitarist).
Let's explore this band and its members!
---
Forming and finding band members
In late 2013, Jonas Brothers (an American pop rock band) were on a break. Initially, Joe from the band was living with Jack Lawless, they had a project but it was kept on hold.
Then, JinJoo Lee entered and formed DNCE in 2015. After that, they began working on their debut studio album. But the struggle of the fourth band member was the only problem.
While working with songwriter Justin Tranter, of Semi Precious Weapons for their debut album. This is when Jonas came up to meet Cole Whittle. This musical artist is the former bassist for Semi Precious Weapons who became the fourth member of DNCE.
The name DNCE was brought after the name of a song written for the album which was lyrically spoken of being too drunk to spell the word "dance".
Furthermore, Jonas described the band name as the,
"imperfect awesome[ness] of the four of [them] together."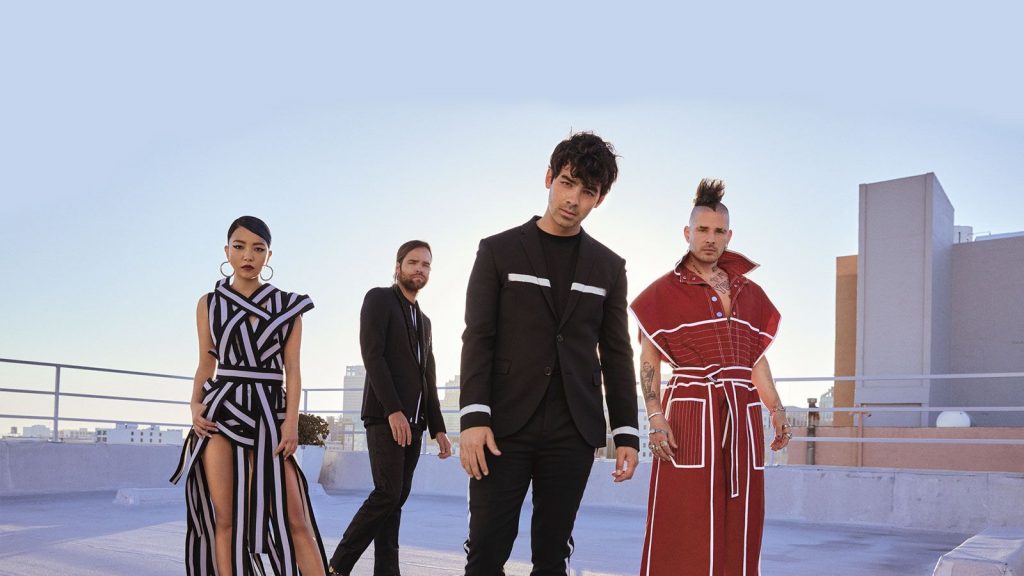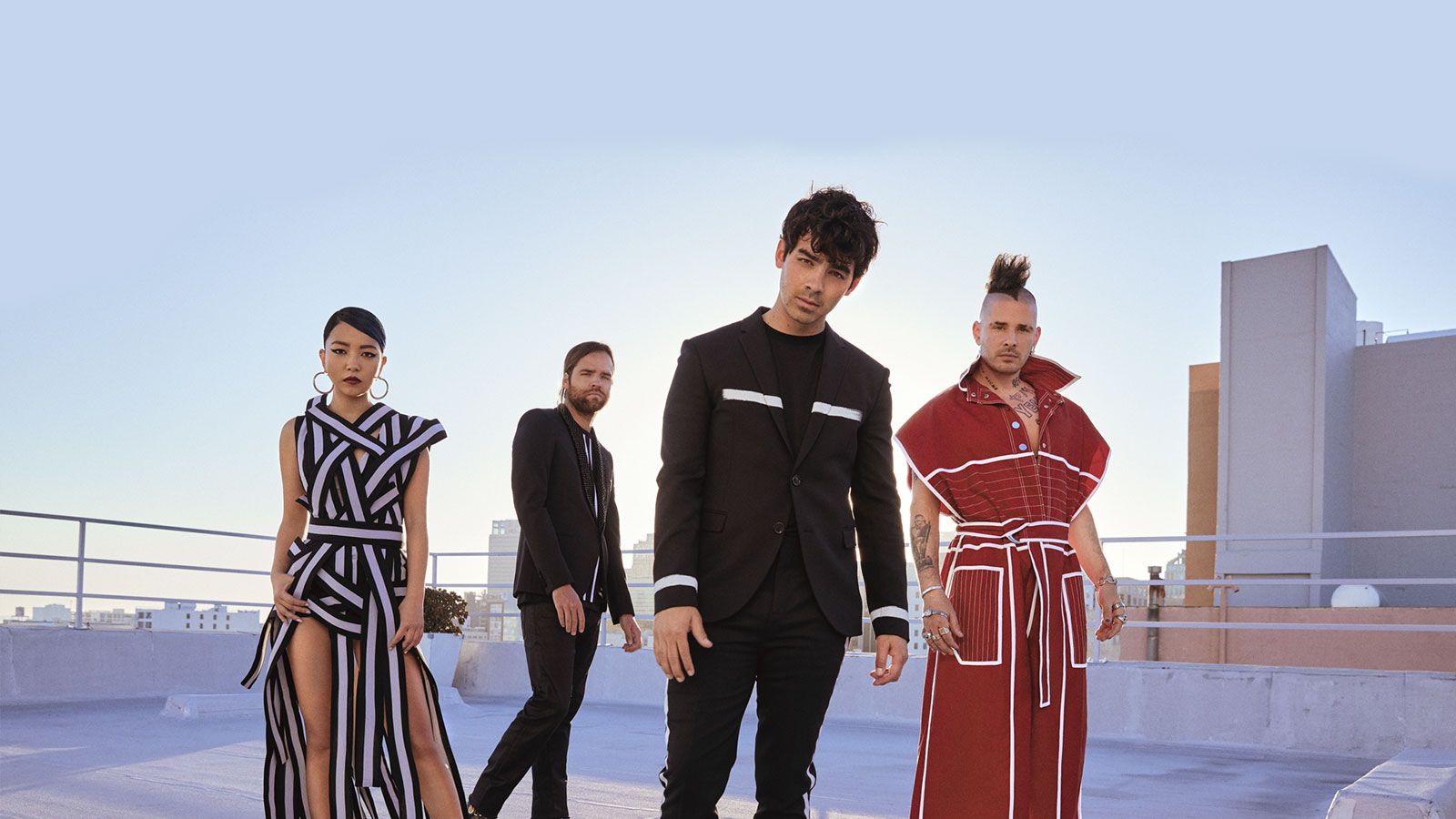 The band name also symbolizes we do not have to be perfect dancers to dance in life. They came up with their official Instagram account in September 2015. Follow them @dnce which has 1.5 million followers.
DNCE with their musical journey
Dance-rock group DNCE hit the mainstream with the EP "Swaay" and single "Cake by the Ocean" in 2015 signed with Republic Records. It became an international hit leading them through a self-titled debut LP in 2016 which hit the U.S. Top 20.
In 2016, the full-length DNCE, came up featuring production and songwriting contributions from amazing personnel like Sir Nolan, and Ilya also with Justin Tranter an American musician, songwriter, and activist.
With the success of "Cake by the Ocean" and "Body Moves," the album performed well, landing in the Top 20 of the Billboard 200. After their large touring, this band came up with their new EP titled People to People in 2018.
With they are featuring singles "TV in the Morning", "Lose My Cool", "Man On Fire" and "Still Good." They were also nominated for the Kids' Choice Awards and Best Song to Lip Sync and Best Anthem for the Radio Disney Music Awards all in 2016.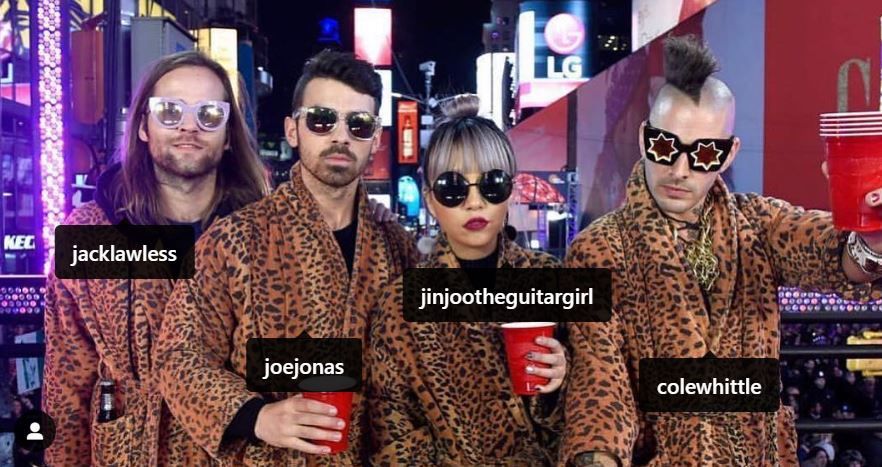 Also read: The Most Supportive Girlfriend Ever, Sophie Turner Just Wore Merch from Boyfriend Joe Jonas' Band.
Collaboration year 
They also had their performance at the 2017 Fashion Meets Music Festival. Electric Light Orchestra (English rock band), Earth, Wind & Fire (Band), Prince (American singer, songwriter, musician, record producer, actor, and filmmaker), Led Zeppelin  (English rock band formed in London in 1968), etc are the band's influences.
2017 was a year of collaboration. DNCE made a collaboration with Nicki Minaj on their single "Kissing Strangers". For the reimagined version of "Da Ya Think I'm Sexy", the band had a collab with icon Sir Rod Stewart.
Reference: (allmusic, dnce)