The Dolan Twins request their die-hard fans to stay away from their father's New Jersey funeral! Know the reason why?
Fans are known to be die-hard and fanatic but what happened with the Dolan Twins was unimaginable! Ethan and Grayson Dolan's father, Sean Dolan, 5o died and after the twins shared the news with their growing fanbase on their social media, their fans got ready to attend their father's funeral and make it a meet-up party! Fearing the worse, the twins requested their fans to avoid coming to their dad's funeral!
Sean Dolan and his death
Sean Dolan, 50 was the father of former viners and now YouTubers Ethan and Grayson Dolan. He was diagnosed with cancer in 2016 and after battling for two years with the disease, he succumbed to it on Saturday.
Sean was a popular and beloved teacher. He was also the principal and superintendent as well as a coach. After his cancer diagnosis, he took medical retirement from work. In the interim period, Sean wrote two books for children. His obituary stated:
"'Sean battled cancer for the past two-and-a-half years without a single complaint and still managed to experience life, travel, get many tattoos, and have fun."
The twins had put up a video on their YouTube titled 'You Are Not Alone'. Grayson told:
"Recently, our dad was diagnosed with cancer. And you know, news was just thrown in our face, and we really didn't know how to act at first."

"I never thought that someone close to me would, you know, get cancer, or have something as serious as this happen to them. But it did."

"I just try to appreciate every moment that I'm with my dad and being with my family and being with my friends. It also made me really appreciate my health and realize how important it is to not take things like that for granted."
Dolan Twins share about their father's death with their fans
The Dolan Twins innocently shared with their 9 million fans on YouTube about their father's death. They did not know what was in store for them from their fans.
Once the announcement was uploaded, hashtags related to it began coming up on the social media. These included #SeanDolanMeetUpParty and #seandolanfuneralparty. One user wrote:
"The funeral is tomorrow don't forget that guys. We're going to have so much fun #SeanDolanMeetUpParty #SeanDolansFuneral2019."
The fans of the twins had begun planning to use the occasion as a meet-up time with each other and the twins. Some seriously began to look up for the location of the funeral which was going to take place on Wednesday. Other followers used the occasion and hashtags to joke and taunt the twins.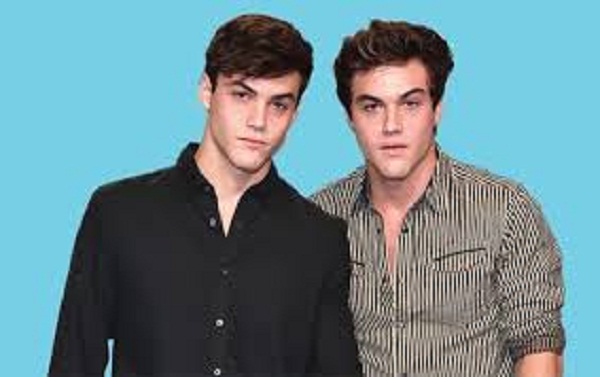 Dolan Twins request privacy
The twins had to immediately put up posts on their Twitter handles requesting their fans to not attend their father's New Jersey funeral. Ethan wrote:
"If you are a fan of Grayson and I we love you and appreciate you so much. The best way you could support us during this tough time is to NOT show up at our father's wake or funeral."

"Thank you guys and please please please respect my wish."
Grayson also tweeted:
"We want this ceremony to be an opportunity for the people who had a close connection with my Dad to say goodbye and pay their respects."

"We appreciate all of our fans so so much. Please respect My father Sean, Ethan, my family, and me send your love through social media only!"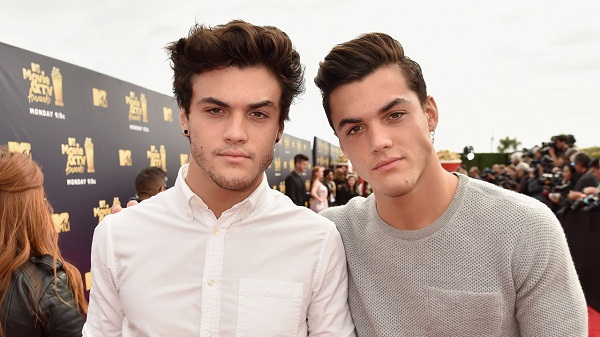 As a precaution, the twin called in for police protection and private security personnel. The twins also put up long posts as a tribute to their father. Ethan put up:
"You fought the hardest fight. Cancer may have taken your life but with the strength and dignity you showed, and the inspiration you left us with, you won the battle Dad."

 "I wanted to share this letter I wrote my dad so that I could help you understand the amazing person he was. He did so much good for the world and deserves recognition."
Grayson also wrote:
"Last week when the doctor told us you had less than a week to live you stood your ground and stayed with us for a week and an extra day."

"That alone shows the type of man you were, a fighter. You never let cancer fade you Dad, it may have taken your body, but your heart, your mind, and your soul came out victorious."
Source: dailymail.co.uk