Who is Dolores Rice? Insight on her married life with Andrew McCarthy, education, net worth, biography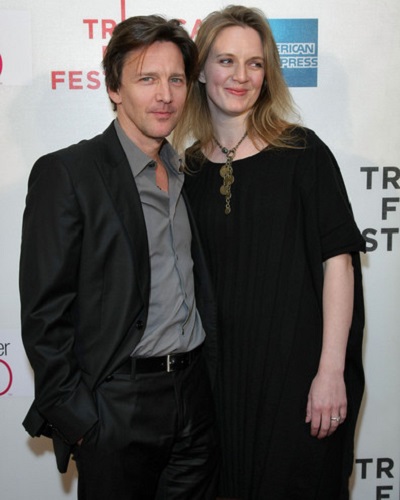 Dolores Rice is a Dublin native who has written two screenplays for Irish director Jim Sheridan's production company, Hell's Kitchen 'Faithful' and 'Empty Sky'. Rice was the writer in residence at The Tribeca Performing Arts Center for two consecutive years.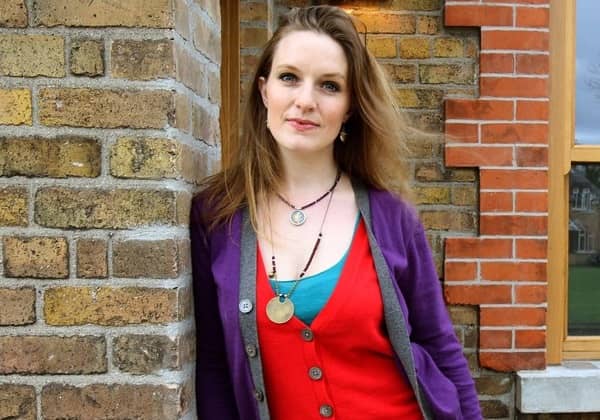 At present, she is working on her new novel The Beauty of Belongings. She also taught film and French at University College Dublin, Ireland, and English and Theater at The Sorbonne, Paris, France. She is trained as an actress and performer and has worked internationally on stage & screen.
Her writing work includes in The Upside, Empty Sky, Detention, Keep Talking, The Final Step, Faithful, The Old Woman and the Sea, Free-Lance Journalist, and more. As a director, Rice has worked in film and documentaries like Fish out of Sand, Heaven in a Wildflower, Detention, and Keep Talking. 
Likewise, Dolores has worked in theatres like 59East59 Theatres and Tribeca Performing Arts Centre. For 59East59 Theatres, she worked for the off-broadway production of the new play The New Testament by Neil Labute.
Also read Who is Tunku Harunnarasheed Putra? Know about his married life with actress Amelia Thripura Henderson and social media
Dolores Rice and Andrew McCarthy's married life
Dolores Rice and Andrew McCarthy walked down the aisle on 28th August 2011. She was his girlfriend and stage manager. They had been dating each other for several years. Andrew revealed,
"Dolores and I had a great life, and yet I was yearning to hit the road. Some people go to therapy to figure it out; I sailed down the Amazon!… I told her, 'I'm going away from you so I can come home to you.'"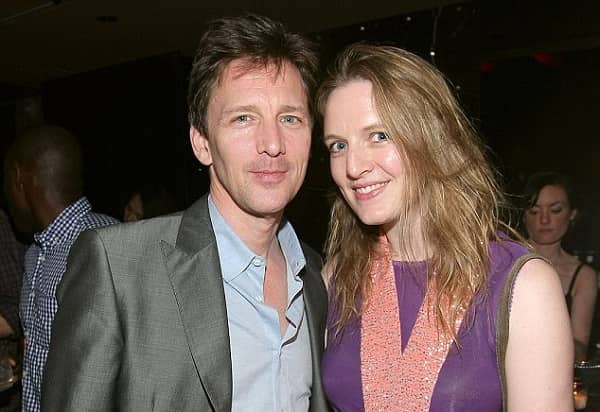 Their first child Willow was born in 2006. Similarly, in September 2013, they announced that they were expecting their second child. They had a son Rowan. The couple reside in New York.
Andrew was previously married to his high school Carol Schneider in 1999. But they divorced in 2005 after having a son Sam in 2002.
Dolores Rice's education
In the year 1991, she attended the University College Dublin in Ireland and graduated with 1st Class Honors in BA in Philosophy and French. After that, she attended Sorbonne University and Ecole Florent where she got her diploma in acting.
In the year 1996, she attended Goldsmiths College, University of London, and graduated with a MA degree in Philosophy, Theatre and Performance. Her thesis was on exploring the nature of catharsis and the ethical accountability of theatre. She performed a full-time intensive course covering key practitioners of the twentieth century using texts from Shakespeare to Anne Devlin.
How much is Dolores Rice net worth?
Dolores Rice has an estimated net worth of $1 million. She earns a decent amount of money from her career as she has acted in Nostradamus and Me, The Blacklist, and All Square. 
Her husband Andrew McCarthy has a net worth of $12 million. His film work includes in Class, Heaven Help Us, Pretty in Pink, Less Than Zero, Kansas, Quiet Days in Clinchy, Getting In, Snatched, Main Street, Camp Hell, The Good Guy, 2BPerfectlyHonest and more.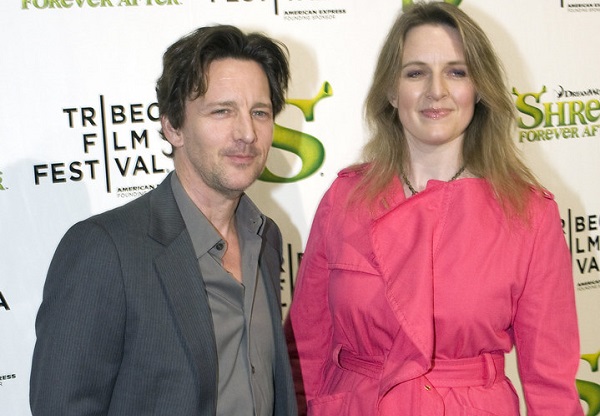 Andrew's TV work includes in Amazing Stories, Screen Two, Escape Clause, The Christmas Tree, Law & Order, The Twilight Zone, Royal Pains, Gossip Girl, Orange Is the New Black, The Blacklist, The Sinner and many more. His highest grossed movies are Pretty in Pink ($40,471,663), Mannequin ($38,018,000), St. Elmo's Fire ($37,800,000), The Joy Luck Club ($32,790,064) and Weekend at Bernie's ($30,218,387).
Also read Insight on the happily married life of Greg Covey and Wendi McLendon! Know about Covey's father's demise, net worth, social media, biography
Short bio on Andrew McCarthy
Andrew McCarthy is an American actor, travel writer, and television director who is known for films like St. Elmo's Fire, Pretty in Pink, and Kansas. Furthermore, he is well-known for his directorial skill in Emmy Award-winning series, Orange Is the New Black. Read more bio…