Who is Hunter Schafer's BF Dominic Fike? 8 interesting facts about Euphoria star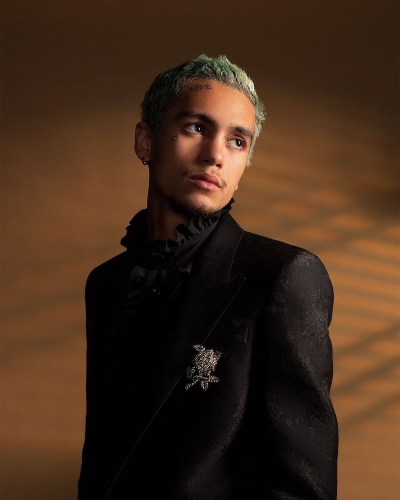 Dominic is a well-establish singer, songwriter, and actor
He made his acting debut through the second season of Euphoria
Recently, he rumored to be dating co-star Hunter Schafer
Dominic opened up about his relationship with Hunter in an interview with GQ
---
The Euphoria stars, Dominic Fike and Hunter Schafer caught up holding hands together on Saturday evening.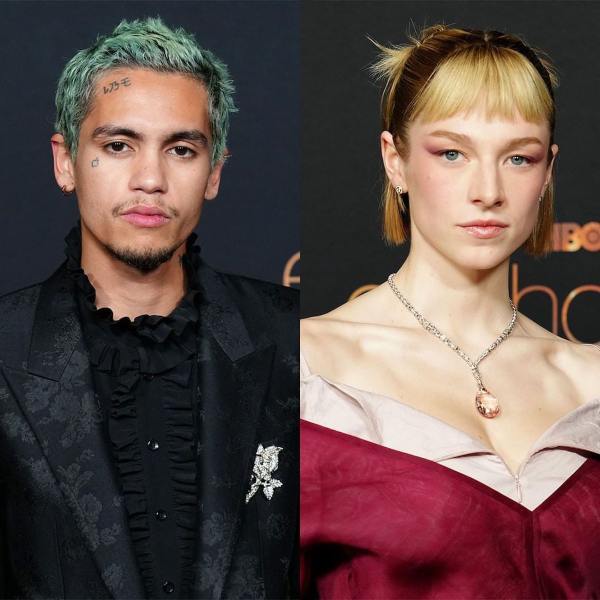 The two were spotted at the West Hollywood hotpot Nice Guy restaurant on January 16, 2022. However, the pair hasn't yet spoken anything about their dating rumors.
Fike established himself as a successful singer, songwriter, and actor in the entertainment industry. At the age of 10, he started learning to play the guitar. His song "3 Nights" is charted in the top 10 in multiply counties.
Also read "R&B Singer Kayja Rose's relationship with her Foster father Joe Rogan"
1. He's Naples native
The singer was born and raised in Naples, Florida, the U.S. He is of Filipino and African American descent. Further, he holds American citizenship.
2. Siblings
Fika grew up along with three siblings; a younger brother, Alex, a sister, Apollonia, an older brother, Sean. His full name is Dominic David Fike.
Fika's older brother used to take care of them due to the absence of his parents in his upbringing.
3. Signed with Columbia Records
Earlier, Dominic uploaded his songs to the website SoundCloud. He then released his first EP, Don't Forget About Me, Demos in December 2017.
His EP caught the attention of several record labels. Later on, he signed to Columbia Records for a reported $4 million.
4. Dominic went to prison
He was sentenced for violating that house arrest back in 2016. He was charged with the battery of a police officer. Following two months, he found to make music and also released his first album from behind bars.
In an interview, he said,
"The sink had a tone. It had a note to it. I called my producer one day and I banged on my sink and asked him what note it was,"

He continued, "I had to write music to it, but there was no source of music or scale. I literally had to bang on my sink everyday, find the note … start from there."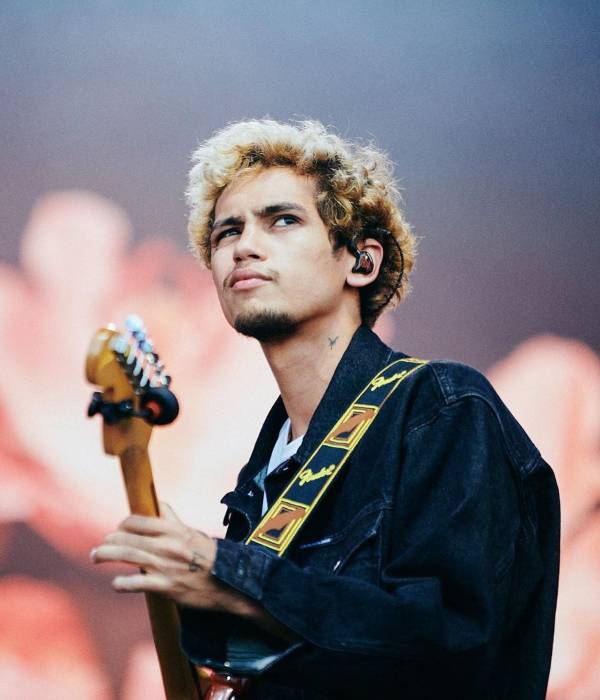 Also read "Why was singer Ari Lennox arrested in the Amsterdam airport?"
5. Collaborated with the band Brockhampton
Brockhampton's band member Kevin Abstract are fans of one another. Fike was featured in Brockhampton's 'Count on Me' music video alongside Lil Nas X.
He also collaborated on Kevin's new single "Peach" off of his album "Arizona Baby". Similarly, Brockhampton has also shared videos of Dominic including his song, "3 Nights" on their channel.
6. Dated Diana Silvers
Fike previously hooked up with an actress Diana Silvers. In August 2020, he made his relationship official with Diana via IG video.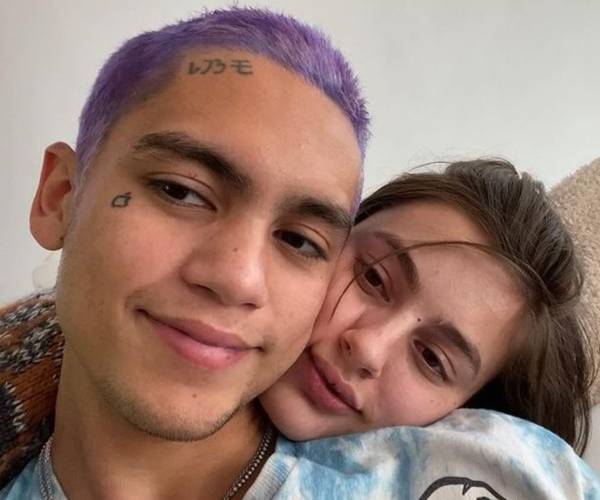 Also, Fike occasionally posted her pictures on his respective Instagram account. But he removed all of her pictures from his Instagram handle as of now.
7. Tattoos & their meaning
The singer has several tattoos on his body. He has "LBE" tattooed on his forehead. He made it to give a tribute to Lame Boys ENT.
Fike has an apple tattoo below his right eye, a permanent tribute to his sister Apple.
8. Made his acting debut through Euphoria
Fika joined the Euphoria cast in the show's second season. He made his first appearance in an episode, "Trying to Get to Heaven Before They Close the Door" in the role of  Elliot. His character evolved around Jules (played by Hunter Schafer) and Rue (played by Zendaya).
He was introduced as a new friend of Rue's, who comes between her and Jules.
Also read "Is Brad Pitt dating Swedish singer Lykke Li?"