Donald Trump and Melania Trump both have tested positive for COVID-19 and are in self-isolation!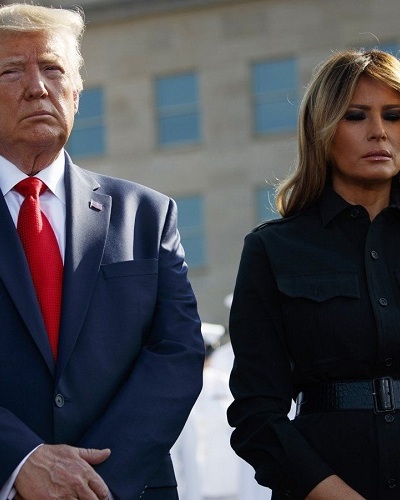 US President Donald Trump and First Lady Melania Trump both have tested positive for COVID-19.
The two are now in self-isolation.
Donald is positive that he will come out well from this and tweeted that he and Melania will get through this disease together.
---
Donald Trump and Melania Trump are positive for COVID-19
The coronavirus has contacted even US President Donald Trump and his wife Melania Trump. Both tested positive for the deadly virus.
The two are in self-isolation now together. But Donald remains positive and said on his Twitter handle that he and Melania will walk out of this ordeal well.
Tonight, @FLOTUS and I tested positive for COVID-19. We will begin our quarantine and recovery process immediately. We will get through this TOGETHER!

— Donald J. Trump (@realDonaldTrump) October 2, 2020
Donald's current age is 74 years and he is at high risk for the virus. This positive report comes after one of their close aides Hope Hicks tested positive for the coronavirus recently.
And just one month from now is Election Day where on 3 November Donald will be facing his Democrat rival, Joe Biden. Ms. Hope was with the President of Air Force One.
They were going for the first debate on TV with Joe in Ohio on Tuesday 29 September 2020. There were other members of his family there and some of them were without face masks.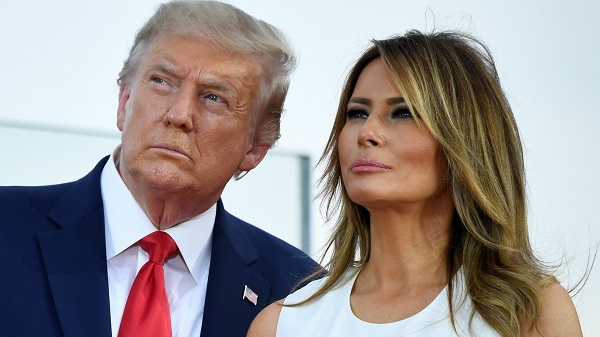 Face masks and Donald
The President of the USA, Donald Trump has always been anti-face masks. He also said that he will not force his people to wear a face masks. If they want, they can wear it but he will not make it mandatory for them to do so in public places.
And he used to also not practice social distancing during his official engagements. He was without face masks in many meetings and media photos.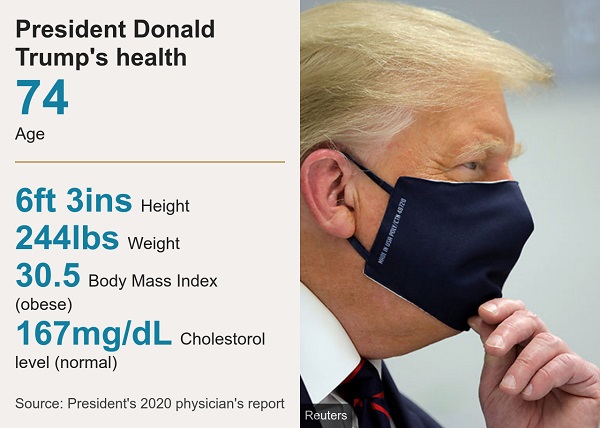 Once a person tests positive for the virus or has any symptoms of coronavirus, he has to go into a quarantine phase. Additionally, his contacts who are with no symptoms or test negative should restrict their movements for a few days. In the USA, more than 7.2 million have tested positive for the virus. Nearly 200k people have died due to it.
Donald and his health
Donald's physician, Dr. Sean Conley released a statement on 1 October 2020 and said that both the US President and his wife are well. They will remain at home in the White House until this phase is over for them.
The statement read:
"Rest assured I expect the president to continue carrying out his duties without disruption while recovering, and I will keep you updated on any future developments,"
There were no more forthcoming details about the couple's health from his physician. Donald's age is 74 now and his height is 6 feet and 3 inches. He has a weight of 244 lbs (110.7 kg).
His body mass index is 30.5 and that implies that he is obese. His blood cholesterol level (latest) is 167 mg/dL and it is normal. These reports are available from the President's 2020 Physician's report.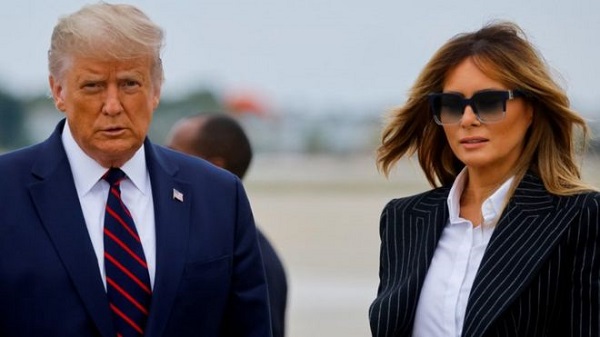 As per his doctor, his condition is healthy. And of course, as a VIP he will avail the best medical care. His age is a negative factor and studies reveal that a person in the age group of 64-74 years is 90 times more likely to die than those in their 20s. There are five times more chances of such people requiring hospitalization.
Read the complete bio of Donald Trump here