Donald Trump's daughter Tiffany Trump Married Michael Boulos at Mar-a-Lago Ceremony!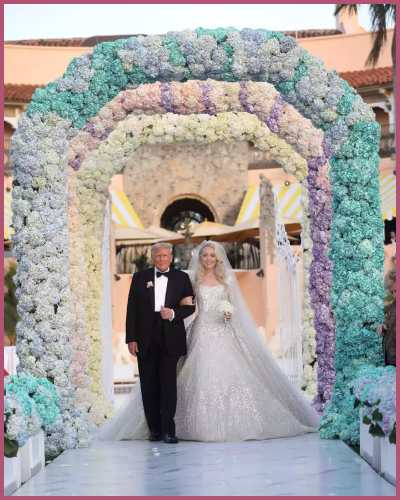 The 29-year-old daughter of Donald Trump, Tiffany married the Lebanese American businessman Michael Boulos.
The Mar-a-Lago wedding Ceremony of Tiffany and Michael Boulos took place on November 12, 2022.
Learn about the wedding detail of Donald Trump and Marla Maples's daughter in Palm, Florida.
---
Tiffany Trump, 29 is officially the wife of Lebanese American multi-millionaire businessperson Michael Boulos!
Who is Donald Trump's daughter Tiffany married to?
The only daughter of former US President Donald Trump and actress Marla Maples, Tiffany is married. On Saturday, she wed the Lebanese American businessman Michael Boulos on November 12, 2022.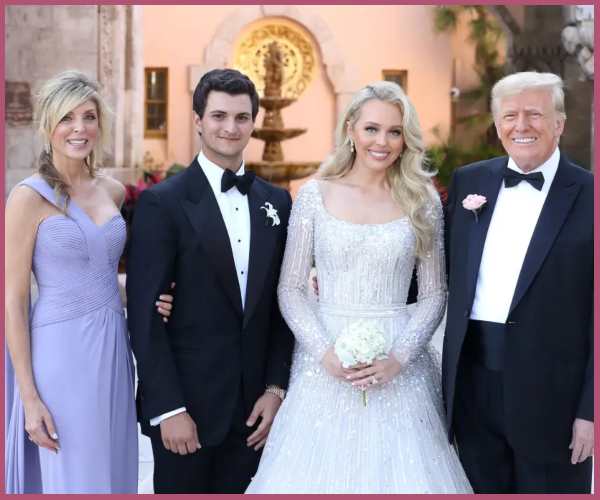 Tiffany and Michael tied the knot at Mar-a-Lago Club in Palm Beach, Florida, following their two years engagement. While the daughter is married Donald is expected to announce his candidacy for the 2024 presidential election just days later.
Also, Read Physician Jennifer Ashton married billionaire Tom Werner after the eleventh month of engagement
Why did Tiffany Trump choose Florida for the wedding?
As per her mother Marla Maples, Tiffany was brought up in Florida in childhood, so the Trump family decided to have her wedding at the place where she holds a lot of memory. Mother Marka Maples, continued,
"We are focused on this sacred union and welcoming beloved friends and family, not on politics. This was Tiffany's childhood home and where she was brought into the world."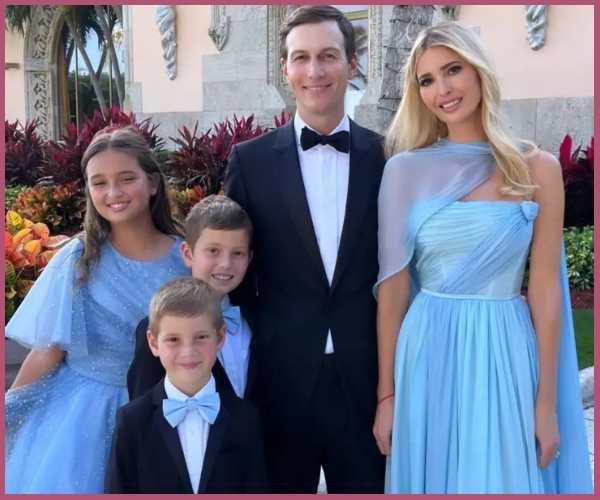 Initially, the luxurious marital ceremony of Tiffany and Michael was set to be a Greek Wedding in the Summer but the plans were all in vain. The wedding was then held in November in Floride even after there was the threat of Hurricane Nicole.
Ivanka's husband, Jared Kushner, their daughter Arabella, 11, and sons, Joseph Frederick, 9, and Theodore James, 6, were also enjoying the family wedding.
Tiffany's older half-brother, Eric Trump was there on sister Tiffany's big day with his wife Lara Trump, and their kids, son Eric, 5, and daughter Carolina, 3. Every member of the Trump family was in attendance as sources confirmed,
"Tiffany has never been a people divider. This is a joyous family occasion."
More than 500 guests were expected at the lavish Florida ceremony planned by Tiffany's dad Donald and his ex-wife Marla Maples. Also, Trump's third and current wife Melania attended the daughter's wedding.
Meanwhile, Barron Trump, Donald Trump Jr, and his girlfriend Kimberly Guilfoyle were also enjoying Saturday's function.
Also, Read Tiffany and Michael Boulos are now a betrothed couple! Who is her fiance Michael Boulos?
Inside the wedding dinner and cake of Tiffany Trump
Just married couple Tiffany Trump and billionaire Heir Michael Boulos had a 7-foot-tall Sylvia Weinstock wedding cake. It was a recreation of the wedding cake modeled after her parents Donald and Maples' big event. According to sources,
"Marla and Tiffany have talked about this day for a very long time. She is so proud of her daughter and feels she chose the right man."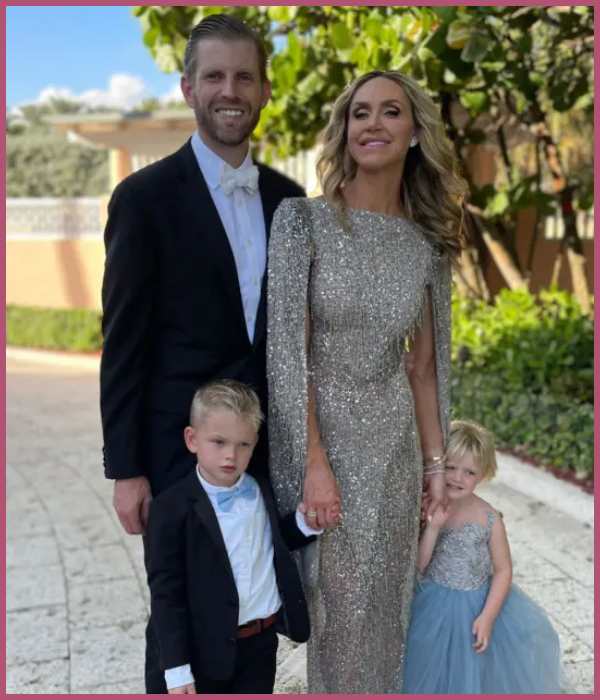 For the bride's marriage, Tiffany donned a long-sleeved, beaded wedding dress by Elie Saab for a big day, Dinner options were presented on an ornate mirrored menu.
Mother Marla Maples has also posted pictures of her reuniting with ex-husband Donald Trump (1993-1999) at their daughter's wedding rehearsal dinner. She also posted a slideshow of photos from Tiffany Trump's life captioning,
"You'll always be my baby, now and beyond your wedding day."
Also, Read Tiffany Celebrated Bridal shower ahead of Michael Boulos's wedding!