Donnell Rochester, a gay teenager shot dead by police. What was the reason?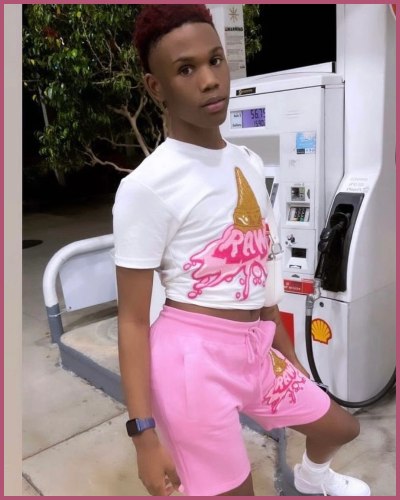 Donnell Rochester, a gay teen was shot by Baltimore police on February 19.
The family of the deceased is demanding answers and the cause of the murder.
Donnell was accused of being involved in carjacking.
The family claims the boy was innocent and was not trying to hurt anyone.
What caused police to shoot a gay teenager?
Donnell Rochester, a young gay teenager of 18 years was brutally shot for an alleged carjacking. Police said that the boy failed to appear in court for the charge he was facing.
A source claimed that in video footage, the officers were approaching Rochester's car. They said it was then when he drove his car towards them, trying to escape.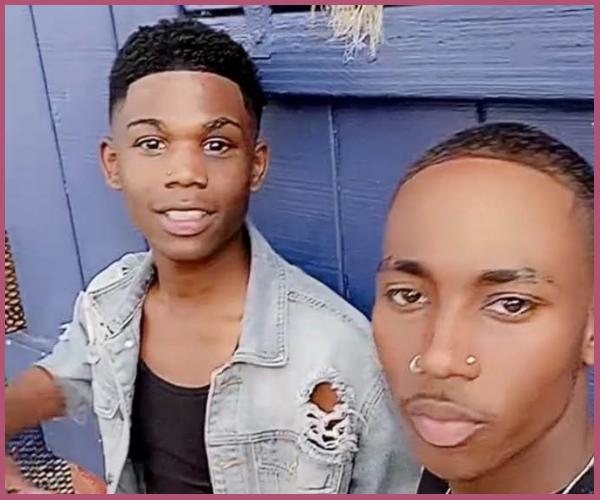 In the video, the police were ordering and shouting at Donnell to stop the car as he continued to drive away. The video showed the two policemen running on foot after the car. They fired several shots at Donnell's Honda Accord.
Officers Antoine Galloway and Joshua Lutz immediately ran toward the vehicle once it stopped. Rochester got out of the car after driving a short distance and got down on his knees with his hands up. The officers then pushed him to the ground and handcuffed him.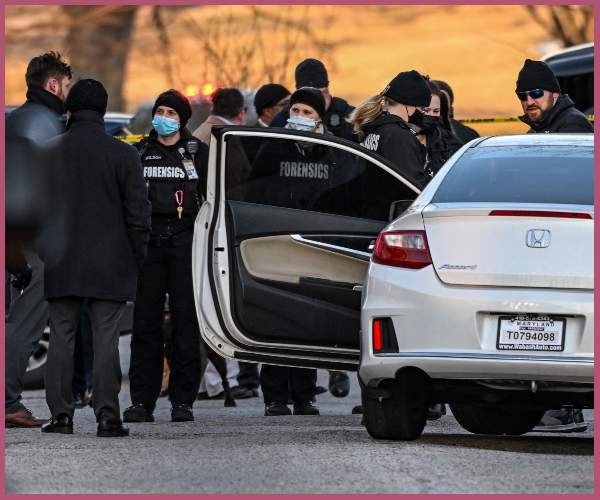 The two policemen noticed that Rochester had bullet wounds and there was blood all over his body. They immediately called for medics and they arrived shortly. The teen was taken to a nearby hospital where he later died of the injuries.
Also, Read, American Singer And Actor Ross Lynch Portrays A Role Of Gay Serial Killer in 'My Friend Dahmer'!!
What are the victim's family's demands?
The family of Donnell Rochester is demanding only answers to what happened on the day of his death. They believe the young boy was innocent and deserves justice.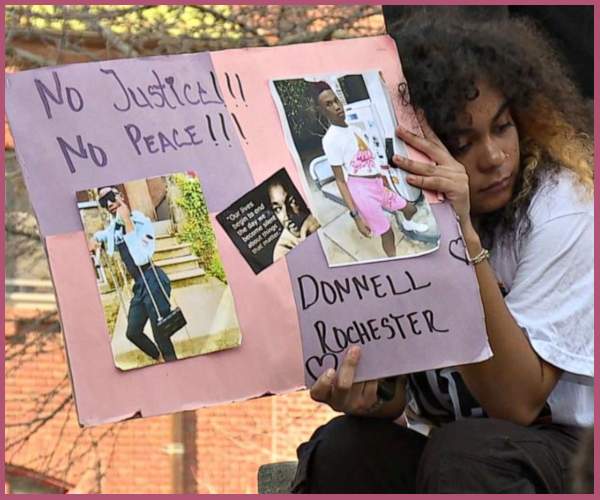 Family, friends, and supporters of the deceased held a protest last week after his death. His aunt, Markia Jackson, said that she saw the footage where the young boy was not trying to drive toward the officers.
She said:
"He was not trying to hit anyone. That officer tried to place himself in front of that car."
She further added:
"Donnell is still supposed to be here, probably just recuperating. They let him bleed out on that ground, telling him to 'just breathe, bro, breathe, bro.' How can you say that when he's on the ground scared for his life?
Also, Read, Does single Matt McGorry has the quality to date his opposite sex, or is he gay? What does this charmer want?