Dove Cameron compliments child actress Ariana Greenblatt! Know about Ariana's new movie releases, her career, and family life!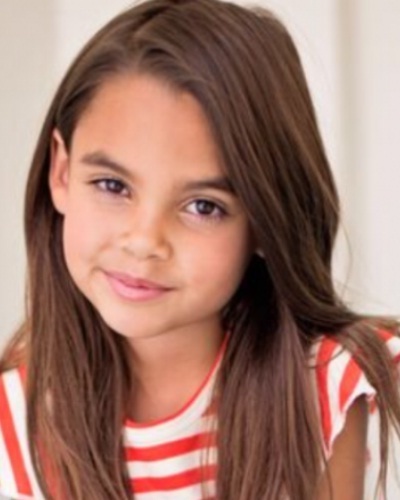 Wonderful 2017 for Ariana
2017 was a year full of happenings for the cute and adorable star of Disney's 'Stuck in the Middle', Ariana Greenblatt. She is just 10 years old but she has won the hearts of millions of people worldwide.
She not only is popular amongst her fans but her co-stars also love her immensely as can be seen from the recent event and her encounter with Dove Cameron.
Ariana Greenblatt had started her career in the television industry when she did appear in one of the episodes of 'Liv and Maddie'. But she had left an impeccable impression on the mind of Dove Cameron.
The two recently got an opportunity to reunite at an event. Dove uploaded on her Instagram two pictures of herself with Ariana. In the first photo, Dove could be seen kneeling down in front of Ariana and pressing her hands against those of Ariana and talking with her in a loving way. In the second picture, the two are seen in a tight and warm embrace.
Dove had captioned these pictures as:
"i love you @ariana_greenblatt, i am so proud of you & your incredible heart, beautiful little soul."
A great and amazing compliment for little Ariana!
Ariana's big-screen debut
Besides been the darling of her co-stars, Ariana is also popular with directors and producers. She has bagged a major new movie role in 'A bad mom's Christmas' which is expected to hit the theaters in the month of November this year.
Ariana Greenblatt would be sharing the big screen space with big names such as Mila Kunis, Kristen Bell, Justin Hartley, and many more. The story follows the lives of three under-appreciated and over-burdened ladies as they later rebel against the challenges and the expectations of the Super Bowl for moms: Christmas.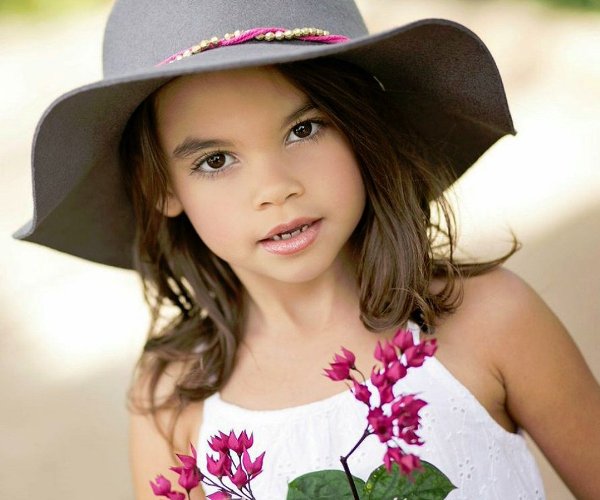 Ariana is cast in the role of Lori. The filming was carried out in Atlanta, Georgia.
You may also like to read Ex-Fiance Ryan McCartan Accused Dove Cameron Of Cheating; She Praises Her Current Boyfriend Thomas Doherty Amid The Drama!
More about Ariana Greenblatt
Ariana Greenblatt was born on 27 August 2007 in New York. She was raised in South Florida and currently has migrated to California for her career.
She is happy to be in this line and had said:
"My childhood is amazing…I am living the dream I've always wanted. I am very grateful and thankful."
Her parents always encouraged her to be herself and be a leader and not a follower, and be independent and strong. She loves dancing, acting, singing, drawing, and baking.
She is also learning pottery. Being in California, she misses her brothers and father, friends, and family. But enjoys been a part of the bigger Disney family.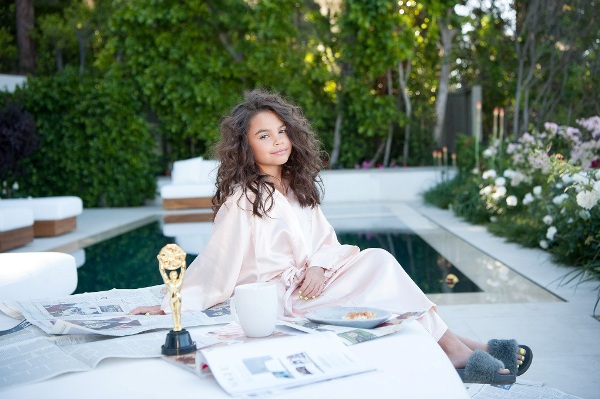 After debuting on the small screen with 'Live and Maddie', Ariana had a small role in Joy-A-Rooney'. When she went on a family vacation to California 2 years back, her agent Jillian thought it would be better to meet some casting directors at Disney and Nickelodeon.
She gave three auditions and bagged all three roles! It was incredible! Her best role was that of Daphne Diaz in Stuck in the Middle.
Ariana adores and respects her parents and considers them as her mentors. She loves to dreams and feels that it helps to reach higher and brighter.
Her advice to her peer group is:
"Be yourself, be bold, be different, love who you are, be happy, be grateful, believe in yourself, be kind, never give up, keep dreaming because dreams do come true…it happened to me:) Stick together, encourage and support one another instead of tearing each other down or bullying. Weak people do that, be a warrior princess!"
Her social media accounts are run and managed by her parents and she has a huge fan following on them too!
Also read Journey of Katherine McNamara from dating boyfriend to a girlfriend. Is she dating her Fellow Actress? Click to know more about her relationship
Short Bio on Ariana Greenblatt
Ariana Greenblatt is an American child actress. She is best known for her role as Daphne Diaz on the hit series Stuck in the Middle. She had a guest-starring role on Liv and Maddie to make her television debut in 2015. More Bio…