Dr. Brandon Rogers-life cut short, his career, and Boyz II Men's tribute to him! Learn about this budding singer here!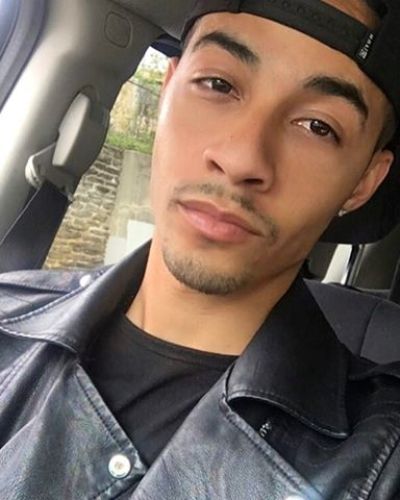 The contestant on NBC's reality show 'America's Got Talent' Dr. Brandon Rogers was been ferried by his friend's car when the car met with an accident early Saturday 10th June 2017.
According to the crash report, the friend's driver told Maryland State Police that he was tired and fell asleep behind the wheel.
---
He drifted onto his right shoulder, and the car went off the road and struck the tree. The driver also mentioned that he had prior to this drive finished a long work shift. Brandon was sitting beside the driver, while his friend was in the back seat.
The ill-fated journey
During this accident, Brandon succumbed whereas the driver and his friend survived. Brandon was alive at the accident site and was shifted to a hospital. However, he died the next day at the hospital due to the seriousness of his injuries.
The eyewitnesses of the accident and those who were present at the accident site told TMZ that the driver pulled both passengers out of the car. After the investigations, the cops also did not feel that drugs or alcohol had any part in the accident.
Brandon's audition clip and the episode has yet not been aired and were scheduled to be broadcast next month. But the producers of the show have not yet decided whether they would release it on schedule.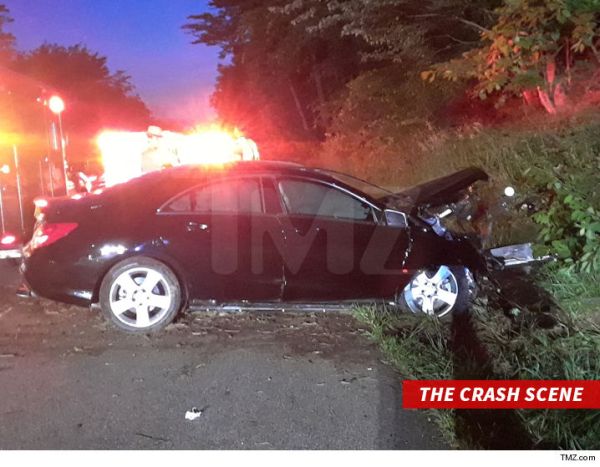 More about Dr. Brandon Rogers
29-year-old Dr. Brandon Rogers died in a car crash which took place in Maryland. Brandon was a standout promising contestant on the show 'America's Got Talent'.
He was a fantastic singer and the producers had discovered him on Instagram covering Boyz II Men's hit song 'On Bended Knee'. The band too appreciated Brandon's voice and singing and asked their fans whether they thought that they should take Brandon along with them on their tour.
They did take Brandon with them on their tour. Brandon had taken to social media to thank his idols for giving him an opportunity to share the stage with them. He thought that the band members were insanely talented.
His family said that they would be happy if his episode is aired as per schedule. It has been reported that Brandon had blown the Judges of the Show as well as the audience with his vocals. On 14th June after the awful news broke about the sad demise of the talented singer, America's Got Talent' issued a statement. They said:
"We are deeply saddened by the tragic passing of Dr. Brandon Rogers, who graced the America's Got Talent stage as a contestant.

"Our thoughts are with his family."
NBC has also said:
"We will take the family's guidance regarding how to best respect his memory in relationship to the episode he appears in."
You may like to read Death of America's rising star! in Car Crash at the age 29 Click to see more about his career, life, and relationship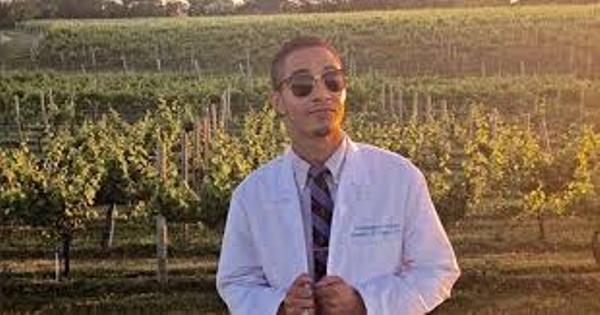 Rogers Education History
Brandon Rogers graduated from a medical college in 2015 and was a very dedicated doctor, his friends and loved ones disclosed about him. Music and singing were his hobbies.
Brandon had worked with orphaned children in 2007, having spent time in the Dominican Republic on a charitable outreach. His elder brother Danni Rogers is a dancer and he paid tribute to his brother by means of a tearful video post. He said:
"I didn't know what else to do so I'll just put this out there.

"I want to thank everybody for your kind words and the phone calls and messages. It's just a testament to how many lives my brother touched."
He added:
"It's hard for me to talk to people on the phone right now so I apologize, but I'm getting to read everybody's messages and voicemails, and me and my family really appreciate it. Thank you. Thank you."
Brandon's sister Christiana Nicole posted a photo of her late brother standing on stage and grinning with the Boyz II Men. She wrote:
"Words cannot express the hurt and sadness that come with losing my brother,"
She continued:
"They cannot express the joy and gratitude i feel for having gotten to know and love him. But the can express happiness for knowing that he touched many lives and inspired many."
In concluding her post, she said:
"Thank you all for your prayers and condolences. Cherish your loved ones and hold them close the way Brandon did. Life is short and Tomorrow is not promised."
Also read Tennis Star Venus Williams in Fatal Car Crash and Killed a Man! Check out the whole story and find out what happens to her Career!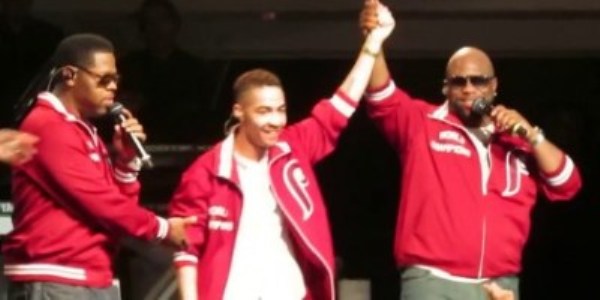 Boyz II Men's tribute to Brandon!
Boyz II Men group was also saddened on hearing the news about the demise of Brandon Rogers. They took to Facebook to express and pay their condolences to this budding singer. Earlier this year, Brandon had joined them on stage in Las Vegas.
They wrote:
"Today our hearts are deeply saddened to learn about the sudden death of Dr. Brandon Rogers in a car accident. A few months back we brought this young man out to the Mirage Hotel in Las Vegas to perform with us. He was great all 3 nights! Just a genuinely nice person and a really good singer! Gone too young and gone too soon."
They continued:
"It hurts to know that the world will never have a chance to witness what his impact on the world could have been as a Doctor and even on the music world. A great spirit and a great voice. Even for the little time we knew you, you will be sorely missed. May God Bless, keep and comfort your family in this difficult time."
Brandon had also covered hit songs by Justin Timberlake, Bruno Mars, and Toni Braxton on his Instagram page and had garnered more than 50,000 followers even before his appearance on 'America's Got Talent'.