Drake Bell and Josh Peck: two Dynamic Duo from Career starter Nickelodeon Sitcom ' Drake & Josh'! Check out their Relationship throughout the Years and their feud!!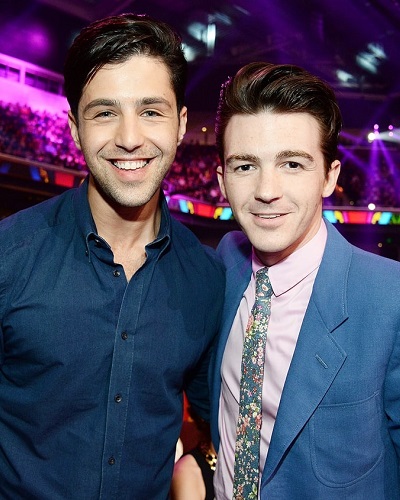 Brothers to Strangers! Drake Bell and Josh Peck the dynamic duo whose the fame that touched the sky through the sitcom  Drake & Josh which premiered in 2004. In the Journey of four seasons, the two actors who were meant for the movie together starred in the completely different roles as teenagers who were forced to live together as they were step-brothers and shared a room.
Both 30 years old actors were best of friends during their journey of the fame but slowly drifted apart as the sitcom was coming to an end on 2007. Bell wasn't invited to Peck's June 17 wedding to Paige O'Brien and took to Twitter to hint that he was peeved.
"True colors have come out today," he wrote in a since-deleted tweet. "Message is loud and clear. Ties are officially cut. I'll miss you, brother." 

Since the incident, it was reported that the famous duo as brothers were no more in the talking terms."Josh was really hurt," the insider claims. "They aren't close anymore and Josh had a very small wedding."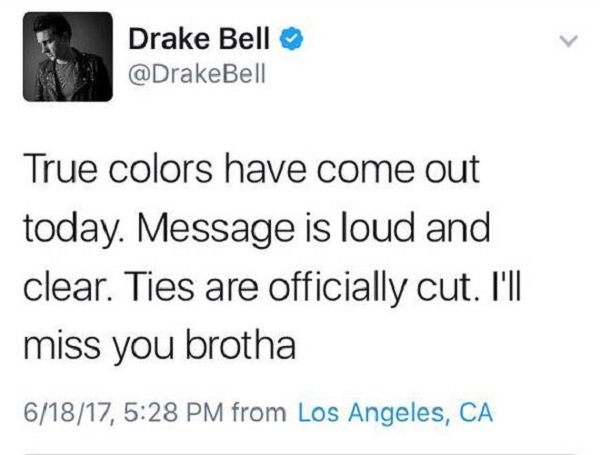 Here are some of the iconic moment of them together while they were still in the good terms:
Drake Bell and Josh Peck in April 2003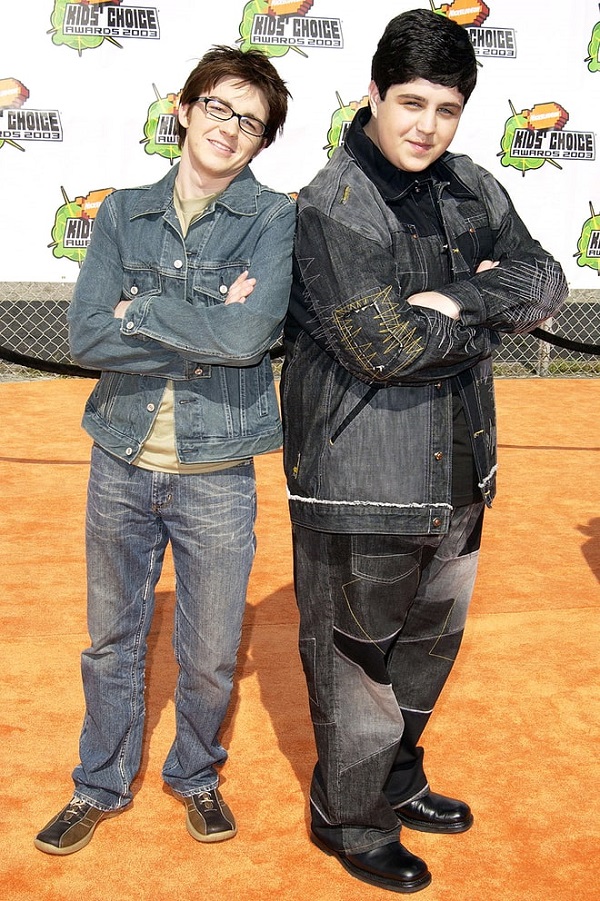 Cool kids. Bell and Peck posed back-to-back in all-denim outfits at the Kids' Choice Awards in Santa Monica.
April 2004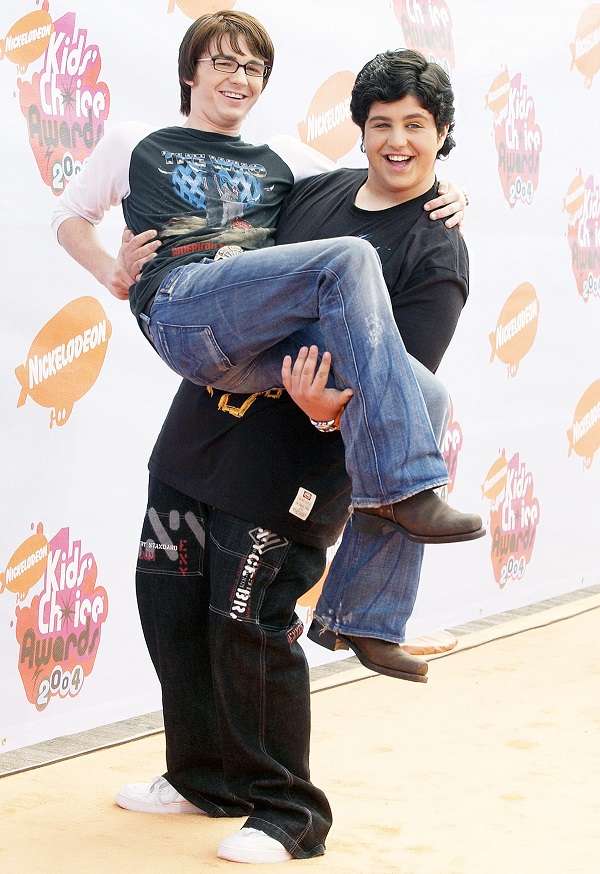 Chinderla time! Peck jokingly carried Bell in his arms on the red carpet at the Kids' Choice Awards in Westwood, California.
Drake Bell and Josh Peck in April 2005
Walking with Pride on Red Carpet! The costars posed together once again at the Nickelodeon Kids' Choice Awards at UCLA's Pauley Pavilion in Westwood.
April 2006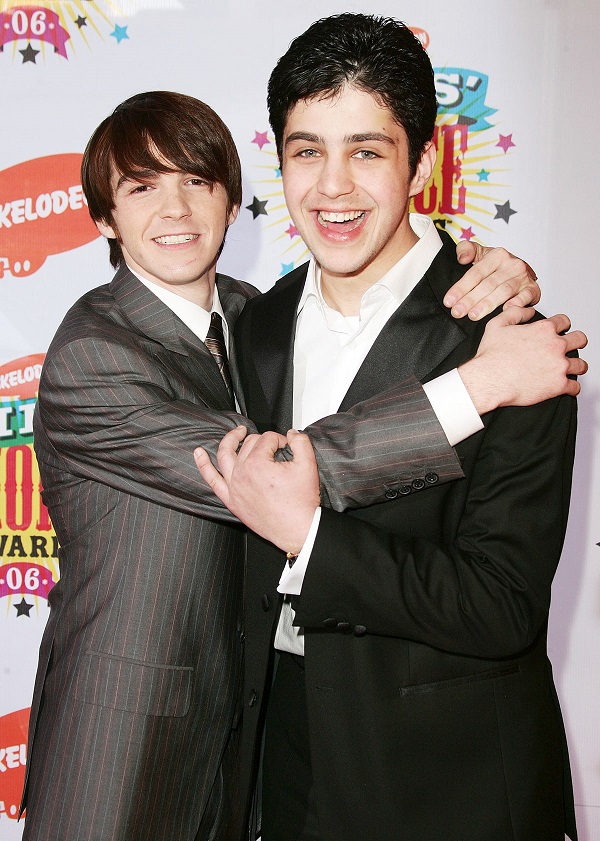 Hug me, Brotha! The duo showed each other some love at the Kids' Choice Awards in Los Angeles.
August 2007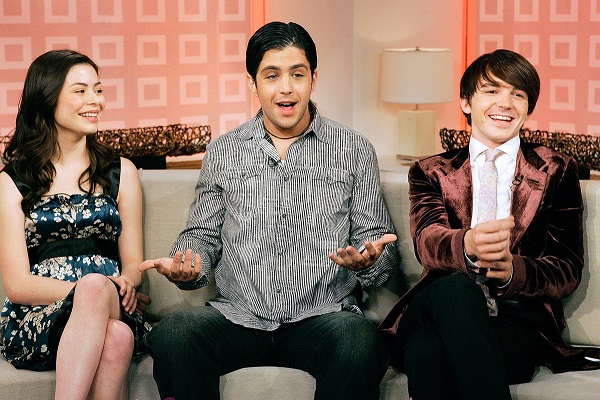 Bell and Peck appeared on the Today show in 2007 with Miranda Cosgrove, who played their devious sister Megan on the sitcom.
September 2008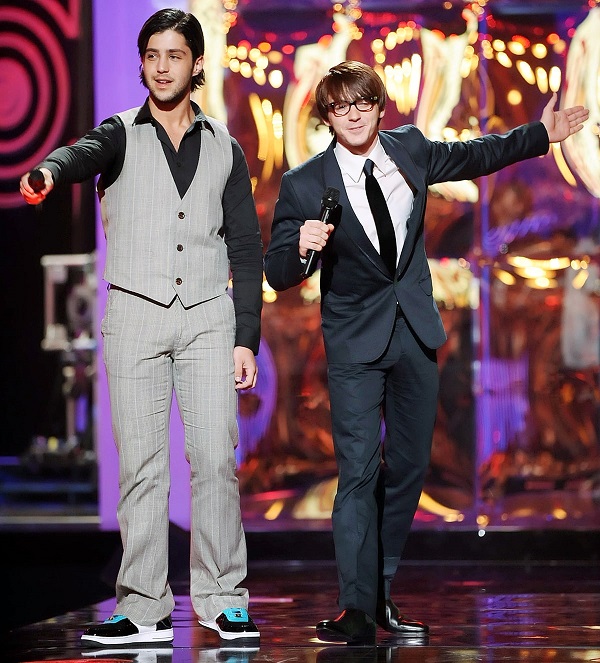 The actors suited up to present at the 2008 MTV Video Music Awards in L.A.
March 2014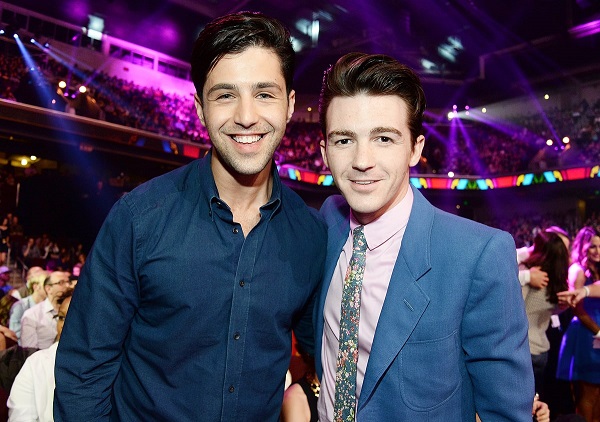 All grown-up! Peck and Bell had both totally transformed by the time they reunited at the 2014 Kids' Choice Awards in Los Angeles.
Drake Bell and Josh Peck in February 2016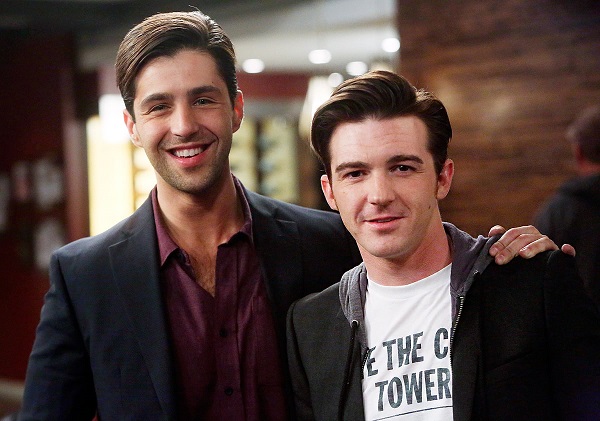 Giving us hope for a Drake & Josh reboot! Bell made a cameo on Peck's short-lived comedy Grandfathered.
Short Bio on Josh Peck and Drake Bell:
Drake Bell is an American actor, singer-songwriter, voice actor, and instrumentalist. He has received a number of Nickelodeon Kids' Choice Awards for his role in The Amanda Show and Drake & Josh. Bell also appeared in several commercials. He is also famous for the voice of Peter Parker in the animated series Ultimate Spider-Man. While appearing in Drake 24/7, he also performed the theme song for Drake & Josh. Universal Motown Records released Bell's album It's Only Times and sold 23,000 copies in the first week of its release. See More at…
Josh Peck is an American actor, comedian, voice actor, director, and Vine star. He started young and has done notable roles in many TV shows and movies. His best characters include that of Josh Nichols in Nickelodeon sitcom 'Drake and Josh', and of Gerald in 'Grandfathered'. He lured the young audience with his various characters in 'The Amanda Show'. See More at…