Drake Bell and Josh Peck are really trying to make that Drake & Joshre Union happen after some fuss in Twitter
After the twitter war, no one wants a Drake & Josh reunion more than Josh Peck. Well, maybe except for his brother, Drake Bell.
Seeing as we're in the golden age of television revivals, D&J(Drake & Josh) took matters into their own hands to stage an epic reunion of their own on Peck's new Fox comedy Grandfathered(Until we can lock in that official Drake & Josh reunion with creator Dan Schneider, this will have to do).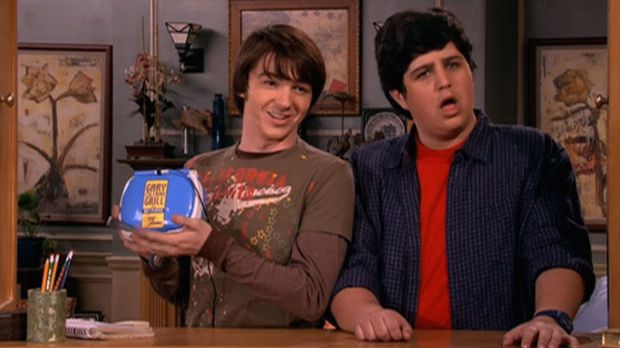 How did it all come together?
"That's exactly how it happened. I was on tour last year, sitting in my hotel room watching a movie, and I saw Josh was calling me up. I was like, "Hey, what's up man?" — just thinking he called to shoot the breeze — and he was like, "Hey, man. I've been talking to the producers and they think it would be really awesome if you would come and guest on the show and do a little reunion. Is that something you'd be interested in doing?" And I was like, "Oh my gosh. Are you kidding me? We've been trying to work together for years. Let's do it!" So I got to come out and have a little bit of a reunion. It was awesome."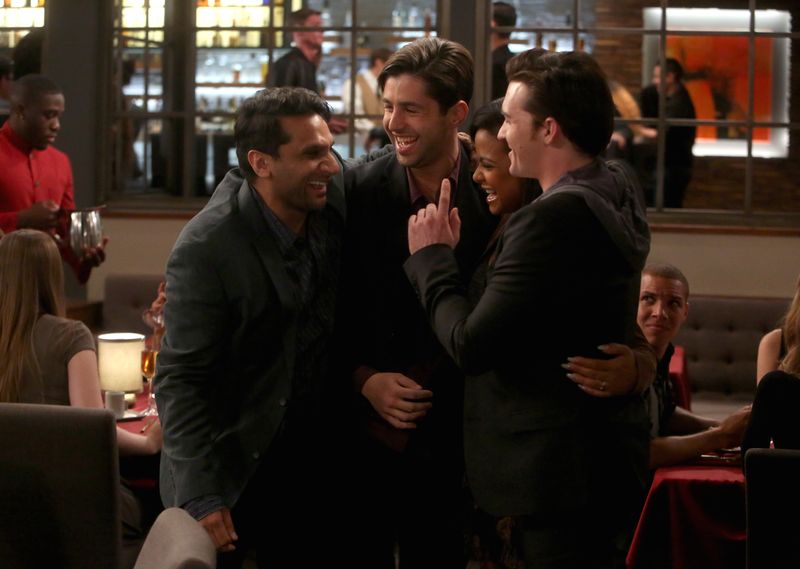 Josh Peck Feud Just Keeps Getting Prettier
However, Drake and Josh are not best of friends. Drake was heartbroken after Josh did not invite him to his wedding. In a pair of deleted tweets, Bell wrote,
"When you're not invited to the wedding the message is clear …, True colors have come out today. The message is loud and clear. Ties officially cut. I'll miss you Brotha. Loyalty is key. ALWAYS remember where you came from."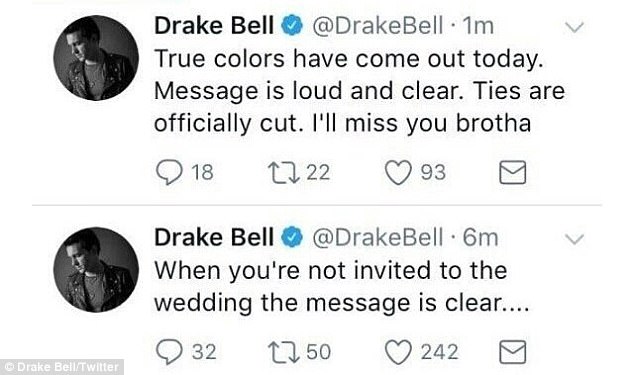 Since Bell's tweets came out, the news stories created controversy and grabbed a lot of attention. Drake and Josh have only gotten prettier, as there are no people worse at de-escalation than bros in feuds. Peck revealed that people on the street always asked him where Drake was. Since the two weren't so close, Peck had no idea how and what to respond. He said,
"I go, 'I wish I had a better answer but probably at home. Whole Foods?'"
Us Weekly wrote that Peck was "really hurt" by Bell's tweets. Furthermore, in a groundbreaking exclusive that Drake did not text Josh back to congratulate him on his engagement. Can you imagine?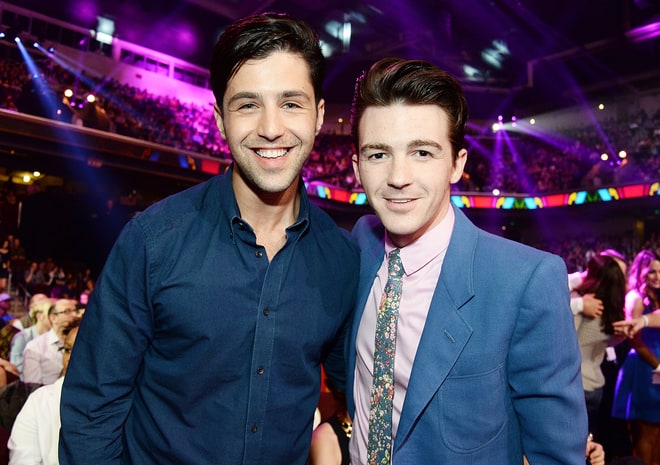 Bell expressed his anger over not being invited to Peck's wedding. Here's everything we know so far about the public drama between the former friends, who co-starred as step-brothers on the Nickelodeon series from 2004-2007.
Peck's Grandfathered and his longtime girlfriend were among those in attendance at the ceremony. As soon as the photos of the ceremony were published, fans noticed the absence of Bell. The sources said,
"Drake was upset that Dan Schneider was there. Because he and Josh were friends years ago, he thought he would have gotten an invite, even though they never talk."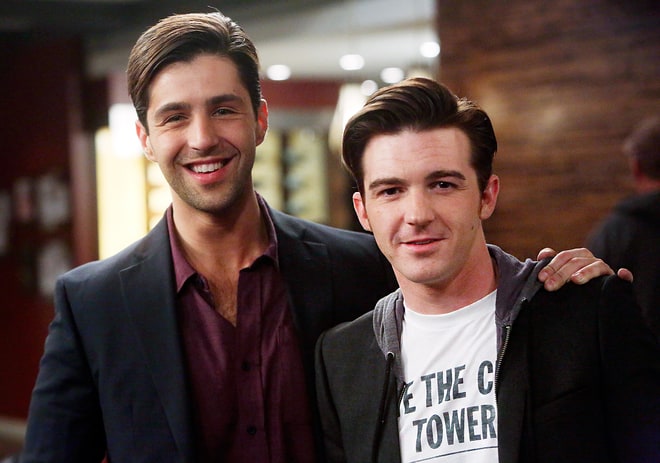 You may like to read Sleepwalker Jennifer Aniston's beauty tips, relationships, and her sleep disorder 'somnabulism' unveiled!
The two allegedly haven't spoken in years
After the feud, people started taking interest in Josh and Drake's life. It is also known that they were not in talking terms from years and they just saw each other's posts and sometimes spoke there itself. An insider said,
"At Josh's wedding this weekend some guests were asking Josh Peck where Drake was. Josh told everyone that he and Drake hadn't spoken in years. They would tweet each other back on social media a couple times a year, but never actually spoke."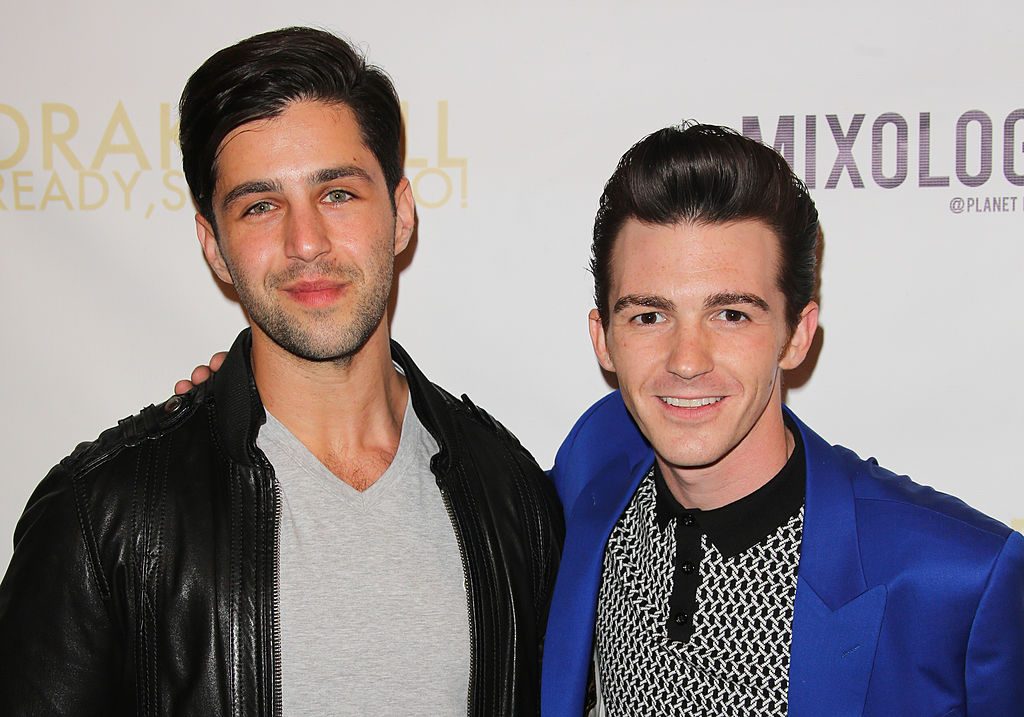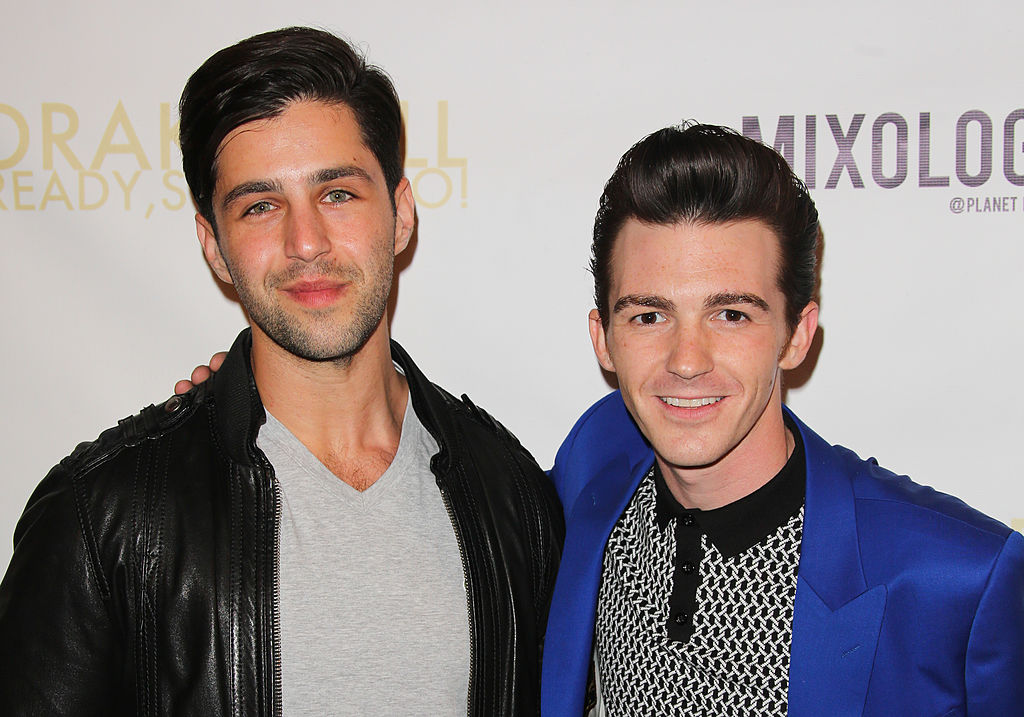 Also read Andrew Garfield: the backlash over his gay comments, his real-life love drama and more! Read it here!
Short Bio on Drake Bell and Josh Peck
Drake Bell is an American actor, singer-songwriter, voice actor, and instrumentalist. He has received a number of Nickelodeon Kids' Choice Awards for his role in The Amanda Show and Drake & Josh. Bell also appeared in several commercials. He is also known for the voice of Peter Parker in the animated series Ultimate Spider-Man. While appearing in Drake 24/7, he also performed the theme song for Drake & Josh. Bell's album It's Only Time was released by Universal Motown Records and sold 23,000 copies the first week of its release. See more Bio…
Josh Peck is an American actor, comedian, voice actor, director, and Vine star. He started young and has done notable roles in many TV shows and movies. His best characters include that of Josh Nichols in Nickelodeon sitcom 'Drake and Josh', and of Gerald in 'Grandfathered'. He lured the young audience with his various characters in 'The Amanda Show'. See more Bio…