Dream Team Stock Of Television Personality Jim Cramer!! His Career, Relationship, Married Life And Children
62-years-old Jim Cramer is the well-known television personality. He is the former hedge fund manager, and best- selling author. Moreover, people also know him as a  host of CNBC's Mad Money and a co-founder of TheStreet, Inc. Jim is best recognized for, "Mad Money w/ Jim Cramer (2005), Mad Money (2008) and Today (1952)". The people who follow him know that he takes fantasy football way too seriously. And this time he took things to the next level. Scroll to know the whole story.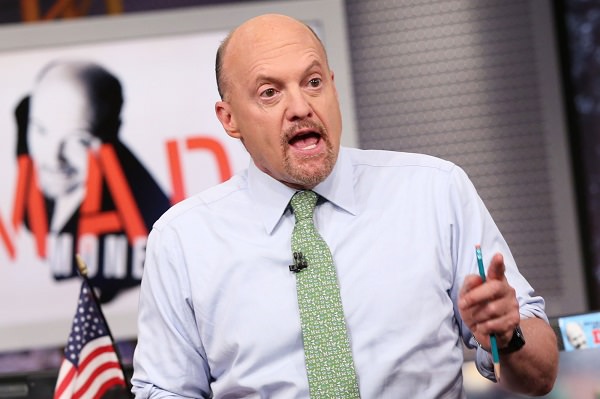 Dream Team Stock of Jim Cramer 
The famous television personality Jim Cramer is way too fond of the football. If you have ever watched Jim, then you probably know that he takes football seriously. The host explained:
"It's time for me to show my reality, not fantasy, but reality stock team, the one I drafted in my head last night while I was busily putting together what could be a championship Skidaddy Ski team, which, of course, competes in the Mad Money Schlumpadicka league,"
However, he did not draft a quarterback first unless he was picking Tom Brady of the New England Patriots. Jim began with his stock market equivalent: Apple. Furthermore, he explained: 
"If there's a rap against Brady, it's that he's an immobile passer. The rap against Apple is that it's just mobile. I look at Apple as the greatest consumer products company of all time, just as I look at Brady as the greatest quarterback of all time," 
Career and personal life Jim Carmer
Talking about his professional career, Jim Cramer began first work in several entry-level reporting jobs. On March 1, 1978, he started to work for the Tallahassee Democrat in Florida. During the time, he covered the Ted Bundy Murders. Afterwards, while working at a law firm, he got a job as a stockbroker in what was then the Securities Sales Department of Goldman Sachs. He served in the office for three years. After leaving Goldman Sachs, CNBC appointed him to present 'Mad Money,'.
He is famous for as the host of this show which he has been presenting since 2005. He provides stock and investing advice on the show and also takes calls from viewers regarding the stocks. Cramer hosted a radio show, ' Jim Cramer's Real Money' similar to the show 'Mad Money.' The show ran till 2006. Moreover, to his career, he is also authored several books on the finance including 'Jim Cramer's Getting Back to Even' and 'Jim Cramer's Mad Money: Watch TV, Get Rich.'
Talking about his relationship, he was happily married. Jim tied the knot with the first love of his life Karen Backfisch-Olufsen in 1988. The couple is blessed with two children, Cece Cramer and Emma Cramer. But after several years of relationship, things started getting bad. Thus the couple finally got the divorce in 2009 without sighting any reason behind the separation. After six years of his divorce with Karen, Cramer again got married to his second wife Lisa Detwiler in New York.