WTF? Drew Barrymore Destroys Her Home with Hammer for Renovation!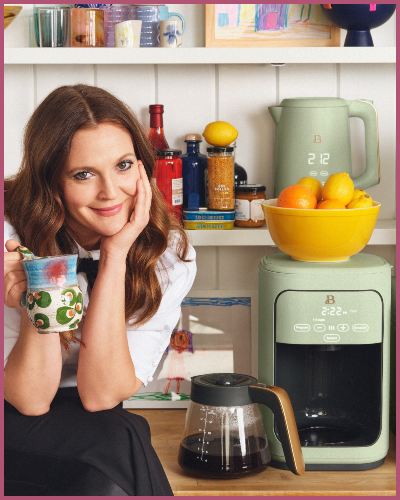 Drew Barrymore is all excited to get her house renovated this June 2022
The American actress has all her intense gears on to destroy the previous looks of the house
Hammers in and let's see how her demolition skills are hitting off her old kitchen
---
Drew Barrymore, 47 is all aggressive to hammer her kitchen and ultimately get the house renovated!!!
How is the house renovation of Drew Barrymore is going on?
Drew Barrymore is an American actress and host who runs her syndicated talk show The Drew Barrymore Show.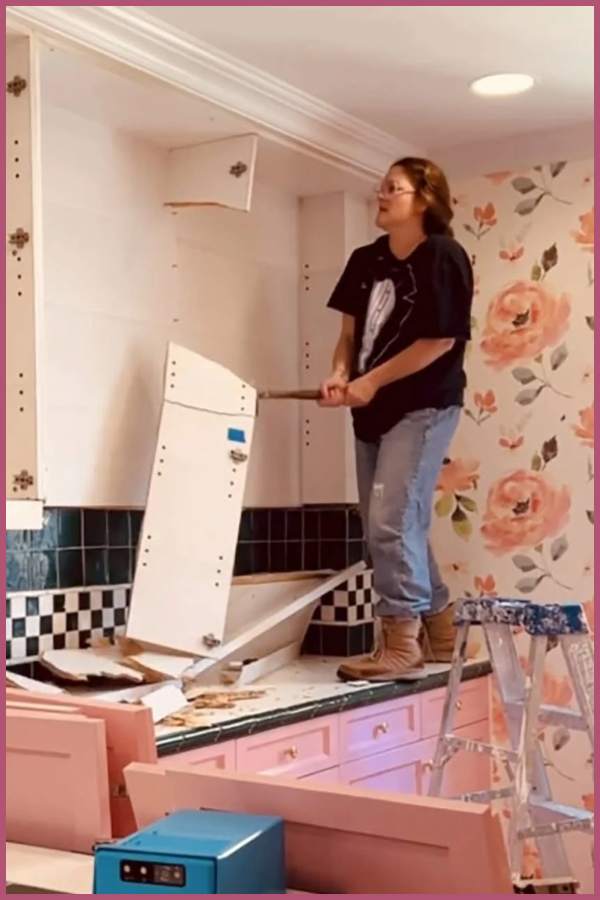 Barrymore personally loves to change her kitchen interiors very often. But this time, it's extreme guys, she is all in with the hammers like an aggressive baby.
The home renovations are going pretty extreme as she shares a recent Instagram video on June 20, 2022. She herself is featured in the clip hitting off the tiled walls and shelves of her kitchen.
"Don't mind me, I'm just having the time of my LIFE." 
Also, Read Adele is all Smiles with her Boyfriend at NBA after Purchasing a New Mansion Together!
Seems like Drew Barrymore can demolish a kitchen on her own
Drew Barrymore is quite regular when it comes to home renovations and the kitchen seems to be her favorite.
Back in 2021, Barrymore completed her long-time kitchen project but seems like not worthy. A year passed on and she is in her business to break the kitchen project intensively from last year with hammers.
View this post on Instagram
Drew Barrymore is wearing protective eyewear as she hit the racks with hammers. Not only that she is hitting it hard, but also shares a few laughs amid the hammering and saying ouch.
Drew is often involved with her Crew design expert Mikel Welch while restructuring the homes of others. Even her website reads,
"Drew puts her love of design to use improving the living spaces for people spreading positivity around the world."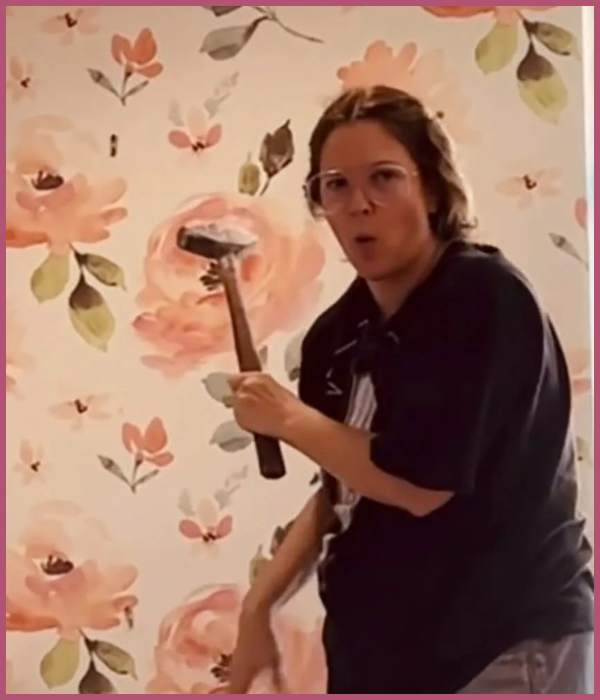 A glance at Drew Barrymore's Beach House
Drew Barrymore possesses a Hamptons beach house that cost $5.5 million as of 2022. The home is built lavishly in a 5,600 square feet area on 1.7 acres of land.
She has also purchased a house in Hawaii also, known as the Garden Isle. She has a net worth of around $150 Million accompanied by an impressive real estate portfolio.
Also, Read more about Amy Roloff has moved out of Roloff Family Farm and into a self-purchased house in the vicinity costing $588.5k!