Drew Barrymore getting own talkshow? "It is beyond my wildest dreams," says Drew Barrymore!
Drew Barrymore is ready to take on some new role from the next fall as Drew is confirmed to have a show of her own T.V show from CBS Television Distribution. The show is apparently a syndicated daytime talk show.
The 44-year-old Drew Barrymore is by n doubt a woman who has achieved a lot in her life. Being from the actors Barrymore's family, Drew is a successful actress, producer, entrepreneur and now a T.V host.
Barrymore is apparently going to duke with Kelly Clarkson in the daytime talk show as Kelly already has an ongoing daytime talk show, The Kelly Clarkson show. And obviously we cannot help but look forward to it.
Also, read about Actress Sheridan Smith is pregnant with her first baby with fiance Jamie Horn!
"It is beyond my wildest dreams," says Drew Barrymore!
With an acting career that spans more than 4 decades, Barrymore is more than just an actor she is a household name and a performer who has been able to keep herself alive in this harsh industry for more than 40 years.
The Golden Globe nominee is truly more than just an actor as she is doesn't stop at just being in front of the camera, she is also a businesswoman and executive producer of many shows including her own latest Netflix original "Santa Clarita Diet". This is not the first time Barrymore has tried to work it out with a talk show.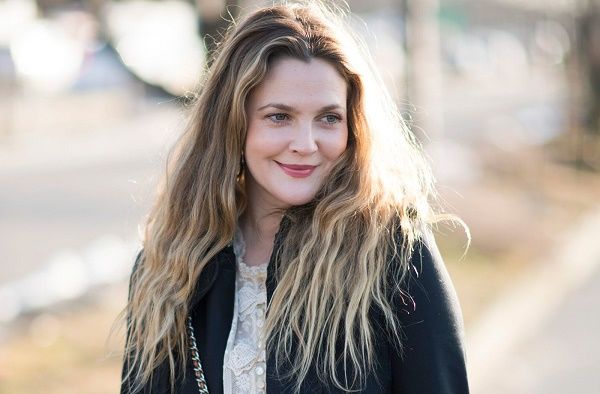 The 44-year-old actress was in rumors to own her own talk show way before. Barry more was in rumors to have her own talk show in 2016 but didn't as she started her Netflix original project Santa Clarita Diet. Now as the show is done with, Barrymore has fore real decided to take on this venture and is excited about it. The actress enthusiastically told to Variety,
"It is beyond my wildest dreams to have this opportunity for a daily talk show. I'm truly thrilled and honored to be creating this show with CBS."
The chief operating and financial officer of CBS, Steve LoCascio also gave an official statement upon this news. He said,
"Drew is a huge star and a breath of fresh air—her show will energize any station's lineup. We're looking forward to working with Peter Dunn (CBS Television Stations president) and the CBS Television Stations group to launch this premium show in fall 2020."
We sure are excited about this new show and like to wish Barrymore and all of the team working behind the best of luck.
Also, read about Funny, interesting, cool, and weird: Some facts about the latest fashion; tattoos!
Barrymore is more than an actress!
The world knows that Drew Barrymore comes from the actor Barrymore's family. Her father is actor John Barrymore and her mother was an aspiring actress, Jaid Barrymore.
Heck-even her great-grandparents, Maurice and Georgie Drew Barrymore, along with grandparents John Barrymore and Dolores Barrymore were all actors. Not only that, Barrymore's family tree is filled with names that once painted Hollywood.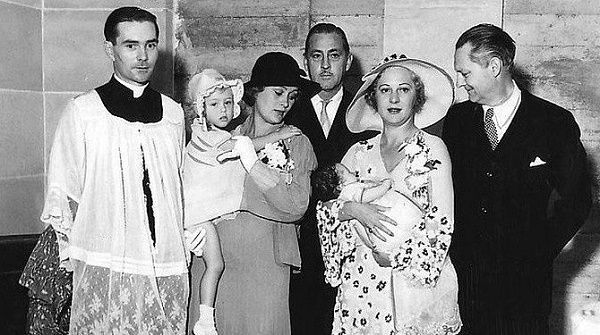 She is a niece of Dianna Barrymore, a grandniece of Lionel Barrymore, Ethel Barrymore and Helene Costello, a great-great-granddaughter of Irish-born John and English born Kousina Lane Drew, a great-grandniece of Broadway idol John Drew Jr. and silent film actor, writer, and director Sidney Drew. With such a family it is no surprise that Barrymore grew up to be an actress. It runs in the family.
However, along with being an actress, Barrymore doesn't confine herself to just that. She takes active participation in venturing businesses as well as taking part in the post-production team of shows and films.
She owns a cosmetics company called flower beauty, a wine company called Barrymore Wines and launched a women's fashion line in fall 2017 called Dear Drew. Barrymore was also named Ambassador Against Hunger for the United Nations World Food Programme in May of 2007.
She is also actively participating in producing films and shows like the culinary competition show Knife Fight and the upcoming remake of Charlie's Angels. Barrymore sure lives a fascinating life!
Also, read about 7 actresses with the highest net worth in 2019!
Short Bio on Drew Barrymore
Drew Barrymore is an actress, author, director, model as well as a producer and belongs to Americano culture. She is a member of the Barrymore family and granddaughter of  John Barrymore. Her famous roles as a child actress in Steven Spielberg's film E.T. the Extra-Terrestrial in the year 1982. She has also suffered from drugs as well as alcohol but still, she continued her profession and released her autobiography, Little Girl Lost in 1991. See more Bio…
Source: VanityFair, Wikipedia, CNN