Drummer Ginger Baker is dead at the age of 80 in the UK!
Ginger Baker, the famous drummer of Cream and other bands has died at age 80. His death came on Sunday 6 October 2019 in Great Britain.
Ginger Baker has expired
Ginger Baker was a famous drummer who had worked for bands such as Cream. But he has, died on Sunday 6 October 2019 in the UK. His age was 80 at the time of his death. Ginger's family put up on their Twitter handle:
"We are very sad to say that Ginger has passed away peacefully in hospital this morning,"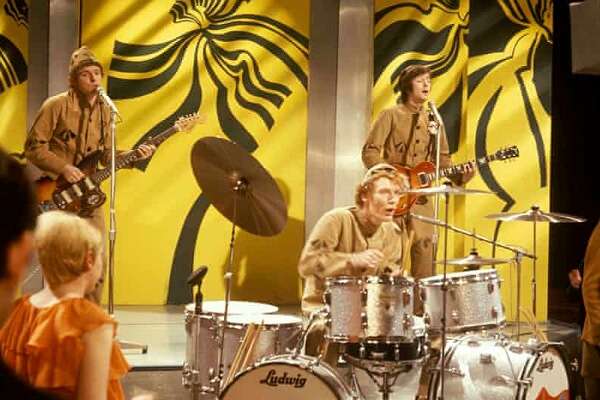 On 25 September 2019, his family had disclosed that Ginger had taken ill and was critically ill. He was hospitalized but his condition did not improve significantly despite treatment. His daughter Nettie said that her father died in Great Britain but did not divulge more information.
Ginger Baker and his glorious career graph
Ginger was a volatile drummer and had been on several bands including Cream. He had blues powers and also jazz finesse. He did popular music and broke all borders of time, tempo, and style. Ginger had a lot of creativity and originality. He was a native of London and was with Keith Moon of The Who and John Bonham of Led Zeppelin. He displayed musical and personal fury like them.
Ginger used to work with twin bass drums. And his style was pounding and poly-rhythmic. It was fast and heavy and it intimidated as well as inspired innumerable musicians.
He was ranked third-greatest rock drummer after Keith Moon and Jon Bonham, Rolling Stone magazine said. His most successful time was with Cream with whom he sold more than 10 million records. At end of 1968, the band dismantled.
Ginger Baker and his rivalries and anger
Ginger was a passionate and violent drummer. He harbored a violent dislike for his band mate on Cream Jack Bruce. He had a physical feud with documentary maker, Jay Bulger. The drummer had once smashed the film maker's nose with his walking stick and this was caught on camera.
Ginger hated Keith Moon and considered the other drummers as just bathers lacking in style or background. Jay Bulger had made a documentary on him in 2012 which he then named "Beware of Mr. Baker".
Click here to read more on Echosmith drummer Graham Sierota apologizes to Alabama, 13, daughter of Blink 182 drummer Travis Barker for messaging and complimenting her on her Instagram!
Condolences for Ginger Baker
The family of his band mate Jack Bruce addressed Ginger as one of the greatest drummers of all time in their condolence. Eric Clapton is now the only surviving member of Cream. He has not yet released any statement on Ginger's death.
Click the link ahead here for more information on Oscar-nominated singer and actress Diahann Carroll dead at age of 84 with cancer!
Jack Bruce and Ginger was also with band Blind Faith. Stevie Winwood was their singer and keyboardist while Ric Grech was their bassist. Stevie wrote:
"Beneath his somewhat abrasive exterior, there was a very sensitive human being with a heart of gold,"
Mick Jagger, Paul McCartney, and Carole King also tweeted tribute for the departed rock star.
Source: CBS News