Drummer Josh Dun having an affair or single? Know about his relationship details!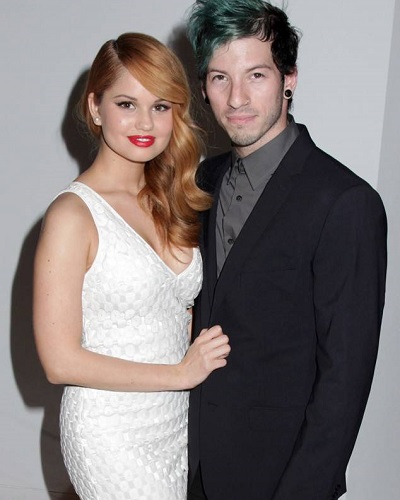 American musician Josh Dun who is part of the musical duo Twenty One Pilots is now engaged. His social media posts revealed the happy news. His bride-to-be is actress Debby Ryan and Josh chose a New Zealand tree house to propose to his love!
Josh Dun and his romantic proposal
Josh Dun took to his social media to announced that he is engaged. The drummer of Twenty One Pilots went down on one knee in New Zealand. He shared with his fans over the weekend that he has now proposed to his lady love Debby Ryan.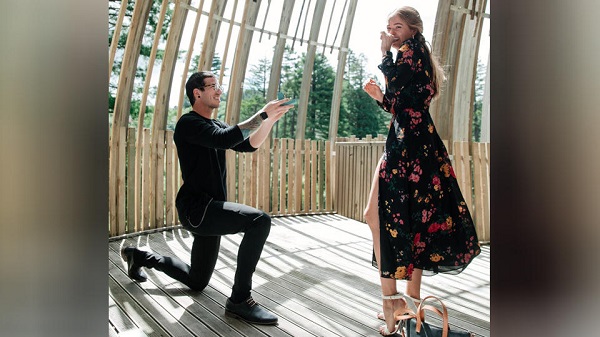 Josh, 30 has put up the photo of the proposal in which he is seen proposing to a shocked Debby on a tree house. Though the location of the treehouse has not been revealed, it is known that Josh was in New Zealand recently for his concert at Auckland's Spark Arena which was on Friday night. Debby had accompanied him on this tour and it was also a romantic holiday for them. He captioned the picture:
"I found a tree house in the woods in New Zealand and proposed to my girl. She my dude for life. I love you Debby."
Debby Ryan, 25 also took to her Twitter to reveal to her fans that she is engaged. She put up pictures of the proposal and also of her engagement ring. She wrote:
"I said yes! Well technically I said "NO WAY" twice but I meant yes."
The reaction of Debby was a rather cute one.
Debby and her follow-up post
Later, Debby also put up a lengthy post on her social media and wrote:
"My dude asked me on a date. I said yeah because I always want to go on dates with him. Then he asked me to be his forever dude.

"He does things well, and right. His timing has pressed us and never failed us.

"He's sincere and fun and disciplined and strong as heck and a nerd and a rockstar and a good midwestern man and a silly shirtless boy, and his family is endlessly warm and delightful and are such champions.

"I have two parents and a brother; they're superheroes and they're my home. They've been the only thing that moves my needle with the fierceness of deep empathy.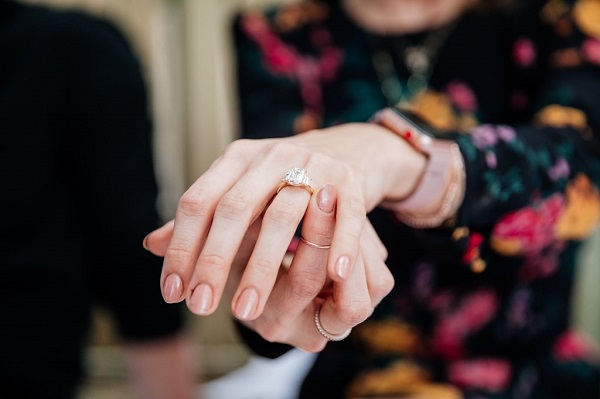 Debby added:
"I have never found that out in the world. I guess I figured it wasn't a connection you could stumble upon, only something you could only be born into.

"Falling in love with joshua was discovering it in the wild. Building it with him, building in certainty, infinite in wonder. Our own lil family.

"Feels like growing up and moving through life is just evolving through different types of complicated. He is where all the voices narrow into one sound. My only simplicity, where the important things are clear and the other things aren't that important.

"He's my heart outside my body. He's a cold water awakening and a warm bed. 
She further wrote:
"He's the place I can rest. Dudes for life. 
It was a really good date."
Debby Ryan and Josh Dun and their relationship
Debby and Josh began a relationship in May 2013. They were dating until September 2014 when they split. But soon after, the couple again started their relationship. In August 2018, Debby had told The Sydney Morning Herald:
"I'm in love and very happy, We've evolved and grown so much in our careers, in the relationship, as people since we first met. It's cool and special to have that support system and we are each other's biggest fans.

"He visited me every month in Atlanta with our puppy while I was making the show."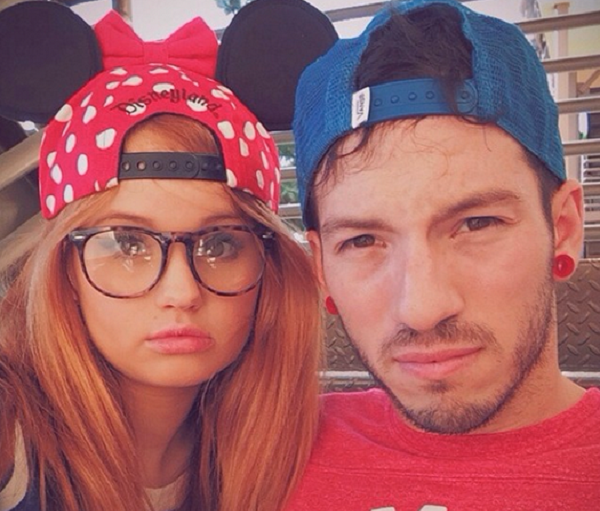 The talented actress  has worked in Netflix series Insatiable.
Short Bio on Josh Dun
Josh Dun is an American musician. He is the drummer and percussionist for the musical duo Twenty One Pilots and also been a former live drummer for House of Heroes. He is best known for his work with Adele and Katy Perry. More bio…
Source: Stuff.co.nz, Mirror UK