Duane Chapman has a new girlfriend in Francie Frane! Will his family approve?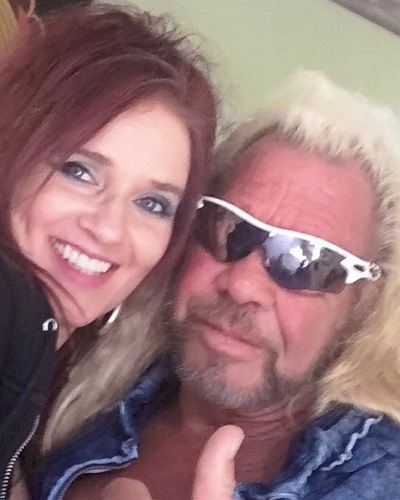 Duane Chapman lost his beloved wife Beth Chapman to throat cancer in June last year.
After almost nine months after her death, Duane seems to have found a new love in girlfriend Francie Frane.
But will his family approve?
---
The last time Duane started a relationship with Beth's friend Moon Angell and his daughters were bugged! Will they agree this time?
Duane Chapman and his new girlfriend
Duane Dog the Bounty Hunter lost his wife last year to throat cancer. He loved her extremely. But he is a person who cannot live alone for long. After the initial bereavement, Duane is back in the dating pool.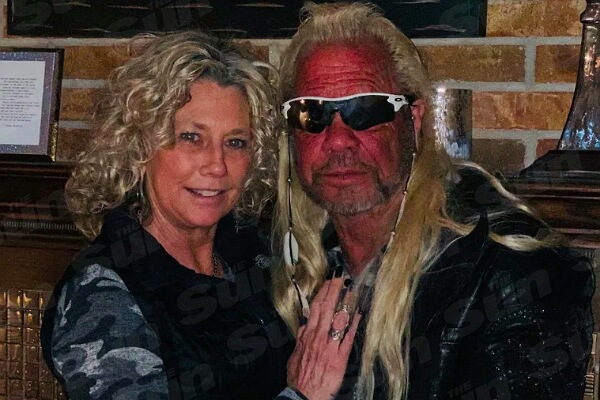 Now, Duane has a new girlfriend and her name is Francie Frane. She is 51 years of age and is a rancher from Colorado, The Sun UK reports. They have exclusive pictures of the couple. In the photo, Duane has put his arm around his new girlfriend and is smiling into the camera.
But this time around, his family has given their approval to the match and are happy for Duane. His daughter Lyssa Chapman and his close family friend Rainy Robinson told The Sun that Duane loves, Francie very much and the family is also happy for the new bonding couple.
How did Duane Chapman meet Francie?
The Sun UK has reported that Duane met Francie when he had called her husband Bob to carry out some yard work at his Colorado home.
This was many months back but now Duane, 6 came to know that Francie's husband Bob had died several months before the death of Beth. Both had lost their spouses and could relate to each other. They came close and began dating a few months back.
Daughter Lyssa revealed that they first spoke on phone and are able to support each other in their common grief of spousal loss.
She said:
"They are both so happy together and they are good for each other.

"Francie has been very respectful to all the kids – and to Beth's memory – and my dad is the same way with Bob and their children.

"They go to church three times a week and dad is trying to give up smoking – she is a good woman for my dad.

"He's the happiest I've seen him in a long time – he's so in love and wants to spend the rest of his life with Francie."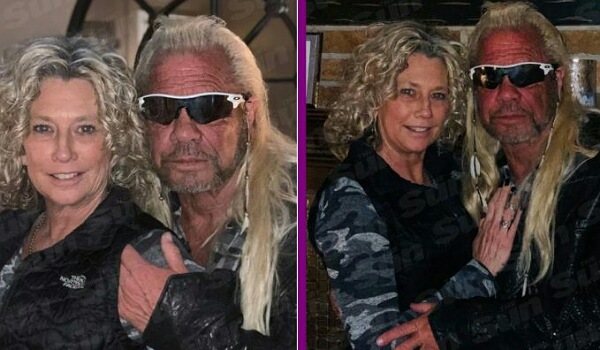 She added:
"They are both lost their spouses to cancer so they know what i's like to go through that and they are helping each other through it.

"But at the same time they are being very respectful of each other's grieving process and they're not trying to replace each other's partner.

"Beth would approve – I honestly believe that Beth sent Francie for my dad – I feel like Beth and Bob are up there watching down over them."
Duane's last relationship with Moon Angell
The reality TV star Duane had earlier started getting close to Beth's friend Moon Angell. Moon was actually the girlfriend of one of Duane's sons. But she had separated from his son.
Duane's daughters Lyssa and Cecily were not happy with the relationship and accused Moon of moving in too quickly toward their father. Beth's best friend, Bondswoman Rainy agreed with the daughters.
She said:
"I saw Dog go through a lot of stuff for the last two years – it was very difficult," 

"He walked Beth right to the edge of life and did everything he was supposed to do.

"Then we get into 'Moon-gate', which was a problem for all of us, mostly because my best friend gave us all warnings about her, saying 'Don't let her near my husband.'
And now Duane and Moon have separated.
Short bio on Duane Chapman
Duane Chapman is a TV personality, Bounty Hunter, and a former bail bondsman from the USA. More info…