Duane Dog the Bounty Hunter talks of his dream of late wife Beth and his difficult coping with the grief!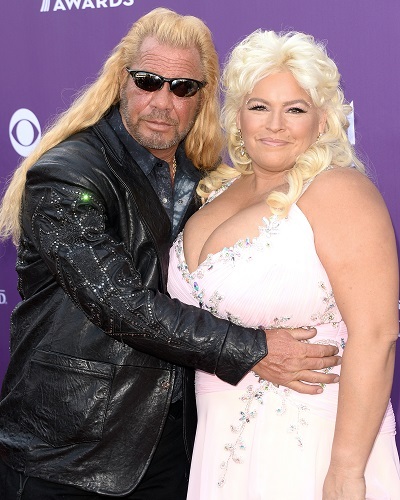 Beth Chapman died on 26 June 2019 after battling throat cancer. She was only 51. It is now approaching three months that she has left for her heavenly abode.
But for her widower Duane Dog the Bounty Hunter things are hard to overcome. He is unable to cope with her loss and is trying his level best to do so. But now and then, he is reminded of his love and partner, Beth. He spoke about his condition on Dax Shepard s podcast.
Duane Dog the Bounty Hunter and his revelation
Duane Dog the Bounty Hunter has lost his dear wife less, than three months back. He finds it extremely difficult to overcome the grief. He appeared on Dax Sheppard's podcast Armchair Expert where he spoke about his dream of Beth and how he is coming with her death.
Duane said that he loved and respected his wife. Since her death, he sees her smile in their daughter.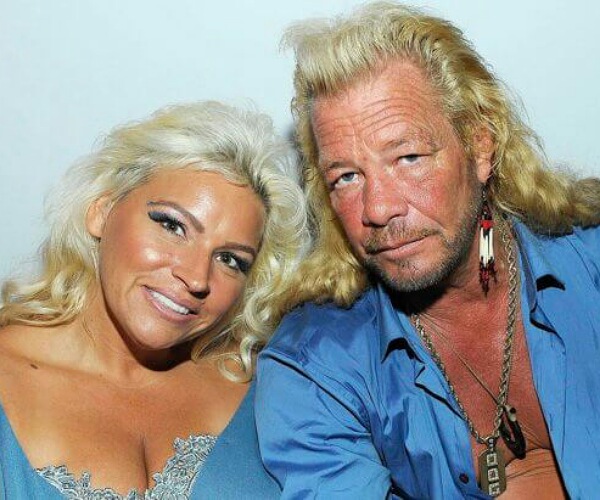 It is extremely heartbreaking for Duane and he cannot forget Beth. He has been trying to cope with her death and grief but in vain. She was not only his wife but also his best friend.
The recent show reveals the time when Beth was, battling throat cancer and the first few weeks after her death. They were the most traumatic days for Duane.
Duane took to the Internet to find out how to move on after losing a spouse. He revealed that he found that time is the healer. He learned that he will have to adapt and learn to cope with the loss. The grief will gradually decrease with time.
Duane Dog the Bounty Hunter and his dream
On the podcast, Duane also spoke about his dream of Beth. While talking he broke down. He said:
"I had a dream, I have visions."

"She's in heaven and looks up and is like, 'My god, Big Daddy is going to love it here. Look at all the animals.'"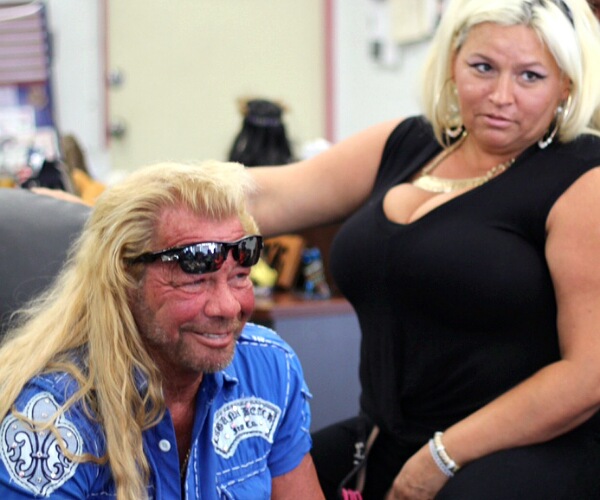 He dreamed that she was watering their plants at home. He said:
"I used to sneak up on her … and I did and she goes, 'Big Daddy, what took you so long?' and started crying."
Duane Dog the Bounty Hunter and his wife-their relationship
Duane and Beth were friends and a couple. They dated and we'd on 20 May 2006 at Hilton Hotel, Waikoloa Village in Hawaii, United States. They had two children, Bonnie Chapman and Garry Chapman.
Doctors diagnosed throat cancer in Beth in 2017. She was started on chemotherapy and went into remission.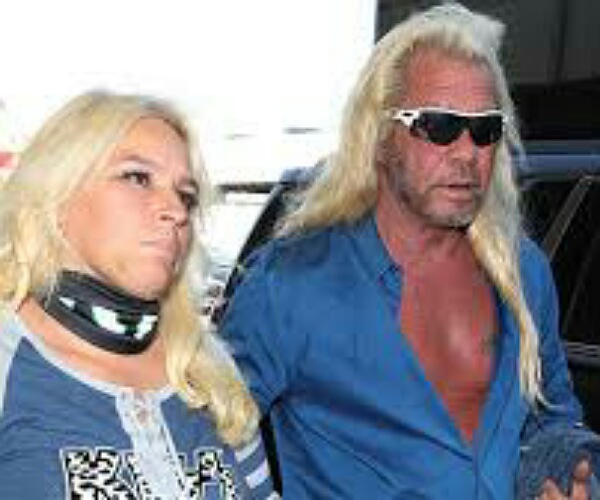 But a year later, her cancer returned. The doctors again put her on chemotherapy but after the first course, she decided to stop it.
This time cancer had spread to her lungs. She died later due to the complications of throat cancer on 26 June 2019 at The Queen's Medical Center in Honolulu, Hawaii.
Source: screen rant