Duane Dog the Bounty Hunter is spotted with a mystery woman! Has he started dating after his wife Beth Chapman's death this June?
Duane Dog the Bounty Hunter recently lost his wife Beth Chapman to throat cancer. And now paparazzi have spotted him with a mystery woman. They dined together at an Italian restaurant in Los Angeles on this Saturday 10 July 2019 at night.
Duane Dog the Bounty Hunter is dating a new dame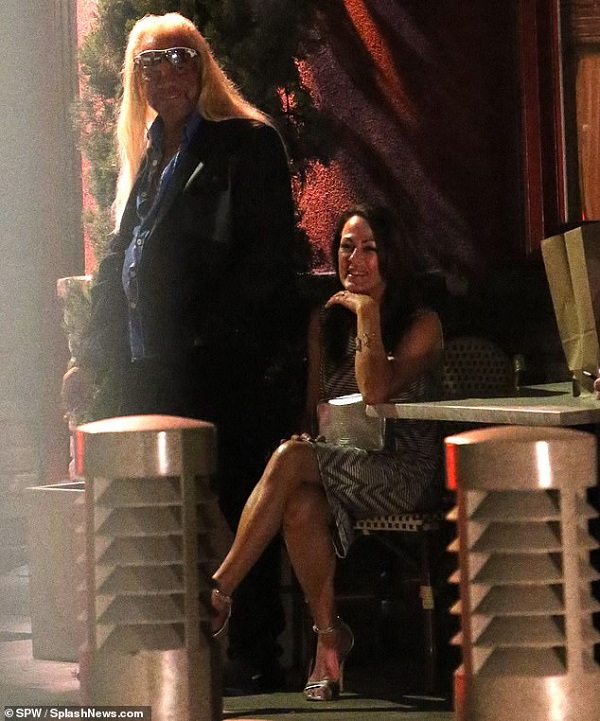 It was in June 2019 that Duane Dog the Bounty Hunter lost his dear wife Beth Chapman due to throat cancer. And now after some mourning and grief, he is back in the saddle and ready to date again. On Saturday night 10 July 2019, Duane was out in Los Angeles with a mystery woman. The two dined in an Italian restaurant there.
Duane, 66 was sporting his signature long blond hair and the sunglasses which he had pulled up onto his head. He donned a blue-colored short-sleeve button-down shirt. The couple was sitting outside in the Italian restaurant. Later while leaving the dining place, Duane put on a black blazer over his shirt. The couple waited for Duane's bodyguard/driver to come and pick them up.
About the mystery woman the date of Duane Dog the Bounty Hunter
The mystery woman whose name and identity is not known wore a tight black and white chevron-print dress, which enhanced her body curves. She had brown hair and was wearing a pair of silver strappy stilettos. She was carrying a matching silver handbag.
Duane's bodyguard drove the duo to a gas station. Duane's bodyguard and the mystery woman got down to do some purchases while Duane sat in his car. He did not accompany them and stay put in the car.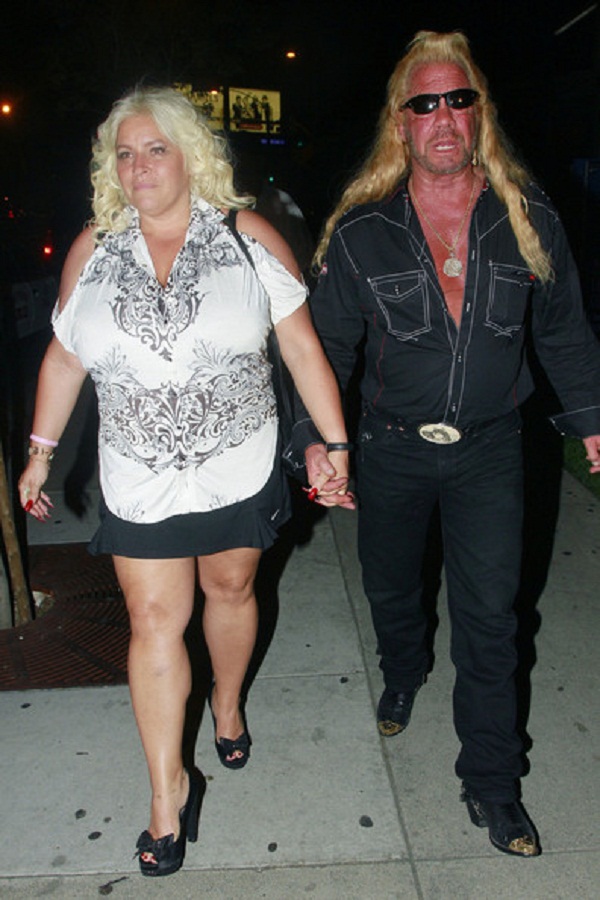 After finishing the purchases, the mystery woman got back in Duane's car. The car then took a turn for Dog's hotel in Hollywood. Here the woman spent the night. It is not known whether it was in the same room as that of Duane or a different one.
Duane Dog the Bounty Hunter and his wife and relationships
Duane was married to his fifth wife Beth Chapman in 2006 on 20 May at Hilton Hotel in Waikoloa Village in Hawaii. The couple had two children namely Bonnie Chapman and Garry Chapman. Doctors diagnosed throat cancer in Beth two years back. She was put on appropriate therapy and was in remission. But the throat cancer recurred and she did not want any further treatment. She expired due to it in June 2019.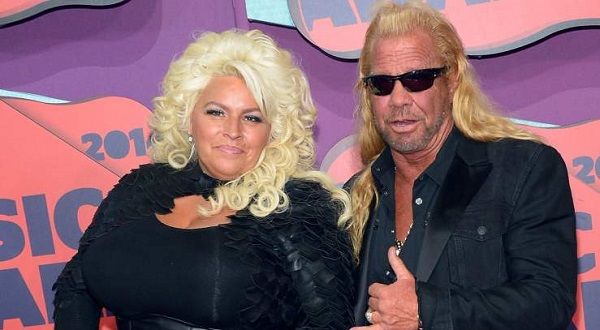 Duane had a high school girlfriend Debbie White with whom he had a son named Christopher Michael Hecht. Later in 1972, he wed La Fonda Sue Honeycut. He had two kids with her; Duane Lee Chapman II and Leland Chapman. The couple divorced in 1979. The same year, Duane married Anne M. Tegnell. Together, the couple shares three children; Wesley Chapman, Zebediah Duane Chapman, and J.R. James Chapman. But by 1982, they had split.
The same year, Duane dated and wed Lyssa Rae Brittain. They had two daughters named Barbara Katie Chapman and Baby Lyssa Rae Chapman and one son called as Tucker Dee Chapman. But in 1991, they divorced each other. Duane again began dating Tawny Marie in the same year and also married her in 1991. They split in 2003. His fifth wife was Beth Chapman. Now, it appears the sixth wife is on her way… Would there be more children? We will know soon.
Short Bio on Duane Dog the Bounty Hunter
Duane Chapman is an American citizen. He is a television personality, bounty hunter as well as a former bail bondsman. Chapman is best known as Dog from the reality show Dog the Bounty Hunter. More Bio…
Source: pop culture, Daily Mail