Dwarf actor Verne Troyer(81 cm), who was a part of the exceptional film, Austin Powers dies at 49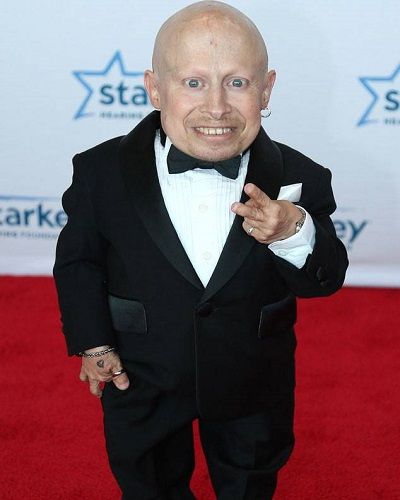 I'm 27 donuts tall. #NationalDonutDay pic.twitter.com/EGNatbiHKH

— Verne Troyer (@VerneTroyer) June 2, 2017
One of the shortest actors with a height of 2 feet 8 inches, Verne Troyer dies on 21st April 2018, Saturday. He was renowned for his role as mini-me(villain Dr. Evil) in the American Action movie, Austin Powers: International Man of Mystery which was released in the year 1997.
He played the character of Griphook the goblin in Harry Potter and the Sorcerer's Stone. In 1994, he starred in a very loved movie, Baby's Day Out.
Death
The death of Verne was announced by his family members via social media. His family posted,
"It is with great sadness and incredibly heavy hearts to write that Verne passed away today."
Further, they added,
"Verne was an extremely caring individual. He wanted to make everyone smile, be happy, and laugh. Anybody in need, he would help to any extent possible. Verne hoped he made a positive change with the platform he had and worked towards spreading that message everyday."
The actual reason for his death is not yet known through any sources but it is said that Verne was an alcoholic and he was going through some kind of mental trauma. Hence earlier this month he was hospitalized and was under support.
You may like to read The death of Dwarf actor Verne Troyer has been ruled as a suicide due to alcohol poisoning!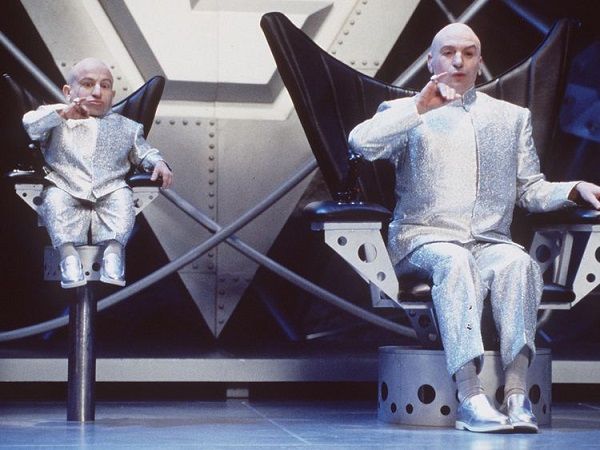 The family shared with us how joyful and inspirational person Verne was despite the fact that his physical appearance was not normal.
He spread positivity and was the motivation for special people. They said that he was a fighter and said he used to struggle and fight his own battle.
The reason for the death is not clear but they said that he was going through a very bad time which was difficult for him to take,
"Depression and suicide are very serious issues. You never know what kind of battle someone is going through inside. Be kind to one another. And always know, it's never too late to reach out to someone for help."
Relationship with his family
Verne was born on 1st January 1969 in Sturgis, Michigan, U.S. His father's name is Reuben Troyer who is a repair technician and his mother's name is Susan Troyer who is a factory worker.
He has a sister, Deborah Troyer, and a brother, Davon Troyer.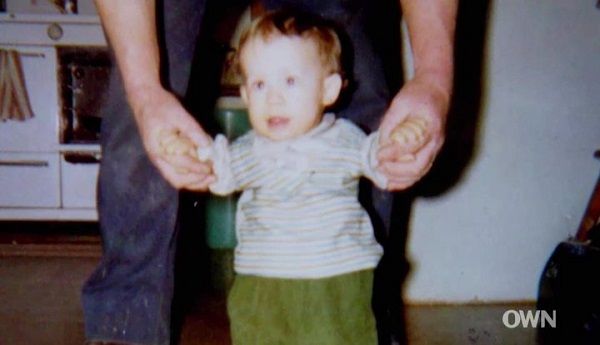 His family members were normal-sized except for him. They were Amish but in an interview, he revealed that his parents left the religion when he was a child.
His size never bothered him until he started going to high school,
"I didn't really think about my size until I got older, a few years before high school. It had never really fazed me that much."
His family members are so optimistic and supportive toward Verne and never made him feel that he was short of height.
In an interview Verne once his parents always taught him,
"to be optimistic and independent. They made me feel that I could do anything I set my mind to, which has really helped me. They didn't make allowances for me because of my height. I had to do everything my brother and sister had to do."
Verne Troyer, actor, dead at 49: Mike Myers leads tributeshttps://t.co/ny3bnIxnDF#VerneTroyer #MikeMyers #AustinPowers #Hollywood #Depression #Alcoholism #LosAngeles pic.twitter.com/MMfM4inNlp

— World News Network (@worldnewsdotcom) April 22, 2018
Celebs Tribute to the late actor, Verne Troyer
After receiving the message of the demise of the actor, Verne Troyer, people started sending condolence messages and love toward him and his family members.
Actor Michael John Myers expressed his grief after the news of the demise of his Austin Powers co-actor. He stated,
"Verne was the consummate professional and a beacon of positivity for those of us who had the honour of working with him. It is a sad day, but I hope he is in a better place. He will be greatly missed."
Actor Marlee Matlin also shared with us how lovely and amazing a person, Verne was,
"a lovely smile with a caring and big heart, he helped raise money [for Starkey Hearing Foundation] for free hearing aids for deaf and hard of hearing people. RIP."
We'll miss you Verne! ????#minime #vernetroyer #verne #austinpowers #funny #sad #kitty #drevil #mikemyers #instavid #goldfinger #spywhoshaggedme #spy #comedy #tradgedy #otteneps #death #instagood #instagold #celebrity #moviestar #movies #moviescenes #movieclips @VerneTroyer pic.twitter.com/bY8X6pdYpw

— Estate Planning Solutions (@otteneps) April 22, 2018
Condolences from marriedbiography family and we hope that Verne's soul, R.I.P.
Also read Former Playboy model, Genevieve Gallen – her sex life and wedding with American actor Verne Troyer, her career, age, and childhood!
Short Bio on Verne Troyer
Verne Troyer was an American actor and comedian. He was famous for his role as Mini-Me in the Austin Powers film series. Furthermore, he was also one of the shortest men in the world with a height of 2 ft 8 in (81 cm).
Additionally, he also won MTV Movie Award and MTV TRL Award for his role in "Austin Powers". Some of his notable films include The Love Guru, Postal, Austin Powers: The Spy Who Shagged Me, Instinct, and a few more. More Bio…