The dwarf rapper of Houston-based rap group Geto Boys, Bushwick Bill dies of pancreatic cancer at age 52!
There is some sad and tragic news from the trio musical group from Houston Geto Boys. They have lost their rapper Bushwick Bill to pancreatic cancer stage 4. He was just 52 years old.
Bushwick Bill and his death
Bushwick Bill was a case of terminal pancreatic cancer. He was already in stage 4 at the time of the diagnosis. Unfortunately, he succumbed to it and his publicist Dawn P told Rolling Stone:
"Bushwick Bill passed away peacefully this evening at 9:35 p.m. He was surrounded by his immediate family,"
Dawn P further stated:
"There were incorrect previous reports that he had passed away this morning. We are looking into doing a public memorial at a later date. His family appreciates all of the prayers and support and are asking for privacy at this time."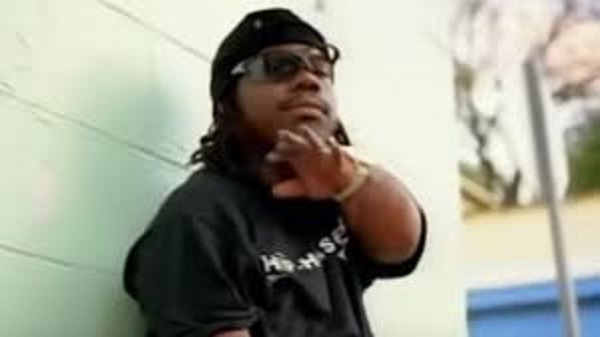 Bushwick Bill and the diagnosis of pancreatic cancer
Bushwick was diagnosed with pancreatic cancer earlier this year. He had given an interview to TMZ at that time in which he talked about what his doctors told him about the sinister diagnosis. His doctors had told him:
"'We see a mass on your pancreas and we can't understand it. It's not alcohol, it's not sugar, it's not diabetes."
Bushwick further had said:
"They went through all kinds of stuff. And finally, by February 8th, they said it was stage 4 [pancreatic] cancer."
Bushwick added:
"I figure keeping it to myself is not really helping nobody, and I'm not really afraid of dying because if anyone knows anything about me from [his 1992 song] 'Ever So Clear,' I died and came back already in June 1991, so I know what it's like on the other side,"
At that time, Bushwick was referring to the incident in which he had accidentally shot himself in his one eye.
Also, read BBC's first female TV newsreader Nan Winton dead at 93 following fracture femur and its complications!
About Bushwick Bill
Bushwick Bill was the rapper's taken name. He was born as Richard Shaw. He hails from Jamaica and suffered from dwarfism right from his birth.
Bushwick joined Geto Boys from Houston in 1986. At that time, he was nicknamed Little Billy. He was in the initial days a dancer for the rap group. Soon Bushwick became a prominent member of the group. The group consisted of Willie D and Scarface and then Bushwick. The main genre of their music was Southern hip-hop and horrorcore.
He had featured on 7 of their 8 albums. This included the 1988's Making Trouble and The Foundation of 2005. He was also an assistant for their songwriting and had contributed lyrics to the team's hot songs such as Mind Playing Tricks on Me, The World is a Ghetto, and Damn It Feels Good to Be a Gangsta.
The eye shooting incident of 1991
In the year 1991, Bushwick was having an argument with his girlfriend. At that time he accidentally shot himself in his eye. He had disclosed later that he was under the influence of PCP as well as alcohol at that time. This incident was on the cover of one of the Geto Boys' albums and Bushwick also wrote lyrics on it in his song Ever so clear.
Source: Rolling Stone