DWIS' star Maksim Chmerkovskiy Is Walking and 'Almost' Dancing Again in Latest Update on Calf Injury and Fiancee Peta Murgatroyd assuring -He will be back!!
Maksim Chmerkovskiy is not yet ready to give up on winning! Although Maksim is suffering from a calf injury, he did not let it keep him from "Dancing With the Stars" and is toying with the idea of making a full return in the coming weeks!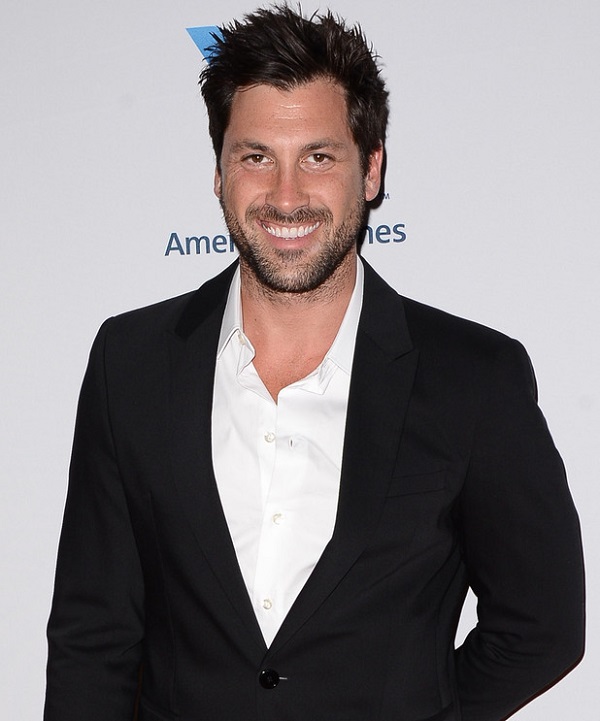 Always known for the strong man image, Maksim has again proven the fact by recovering soon as well as providing us hope for his return, sooner rather than later and winning the show! Let find out about his current state.
Maksim Current State of health
Maksim Chmerkovskiy shared with his fans a recovery update on Saturday, April 1, after undergoing surgery for a heavily bruised and torn calf muscle.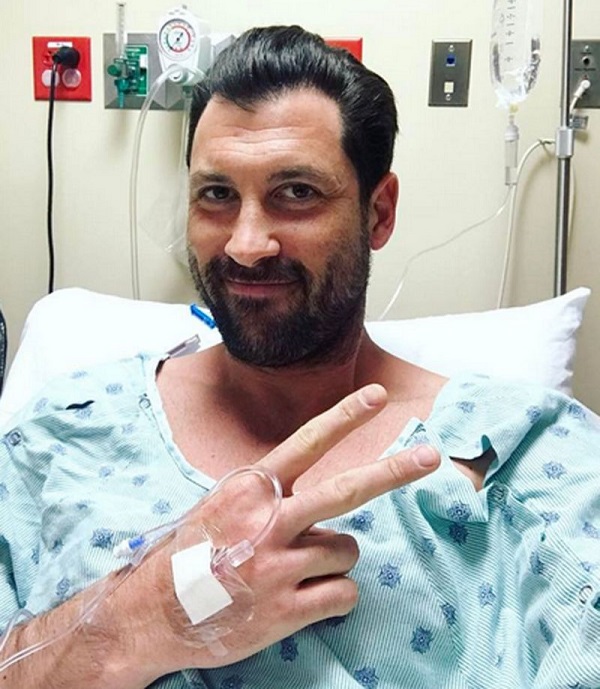 The Dancing With the Stars pro, 37, has been away from the rehearsals since suffering the injury during practice with partner Heather Morris last week. On March 29, he had posted a photo of himself from his hospital bed and captioned it as,
"Getting un-broken."
Now, he is slowly recovering thanks to physical therapy.
During Vegas Night, Maks had come into the ballroom in order to congratulate his partner Heather Morris and also deliver an update on his wellness. He told host Tom Bergeron that he was hoping to be at his best again by the end of this week.
"I'm hoping for a full comeback [by the] end of this week and then we'll start rehearsing
ET Online met Peta Murgatroyd behind the scenes to discuss her beau's big return. The new mom, of course, was elated by Maks' progress. Peta hopes her future husband will be back on "DWTS" in Week 5.
"It was nice having him here. He's going to be back soon I think…I don't know if he'll be dancing next week, but the next week after he will definitely be dancing."
Maksim Sharing his Recovery
Maks has been sharing social media updates with fans about his healing process. On Sunday, the "DWTS" pro uploaded a progress video from physical therapy. In it, he is seen walking across the floor as if he was never hurt.
"Therapy day 3 post calf muscle tear, progress check…"
the 37-year-old captioned the clip, alongside the hashtags, #MyDocIsBetterThanYours and #ModernDayMiracles.
In the posted video, Chmerkovskiy can be seen pacing back and forth, even demonstrating his sharp grapevine abilities. He states:
"It's getting there. Almost,"
On Thursday, a source revealed to ET that Chmerkovskiy tore his calf muscle "pretty badly," and that he's undergone a series of shots to help recover.
"It's a lot worse than everyone initially thought, Doctors are insisting that Maks sit out for at least a month, but knowing Maks, he will try and rush it and get back into the competition."
In the meantime, Alan Bersten has been acting a substitute during Chmerkovskiy's absence and scored 30 out of 40 with Morris during last week's episode of Dancing With the Stars for their jive set to "Grown" by Little Mix.
With his injury healing so quickly, Maks is confident that he and Heather can still win "DWTS." He gave a surprise to his partner and Alan Bersten during an appearance on "Good Morning America." Maks said that he was ready to come back and win "DWTS" Season 24. He said on the show:
"I still feel like we have a chance and you deserve it,I want to give you 150% effort and be physically as active as I was at my best when nothing hurt."
Short bio on Maksim Chmerkovskiy:
Maksim Chmerkovskiy is a Ukrainian-AmericanLatin–ballroom dance champion, choreographer, and instructor. He is widely known as one of the professional dancers on the American television series Dancing with the Stars, on which he first appeared in season two. In his 16 seasons as a competing pro on the show, Chmerkovskiy made it to the final round five times, with two runner-up and two third-place finishes. Then on May 20, 2014, Chmerkovskiy, paired with Olympic ice dancer Meryl Davis, won his first Dancing with the Stars title.[2] Chmerkovskiy has also starred in the Broadway productions of dance shows Burn the Floor and Forever Tango. More bio…