DWTS Sharna Burgess blogging every week! Talks about her Partner Bonner Bolton in the Blog: 'He's Broken on the Inside'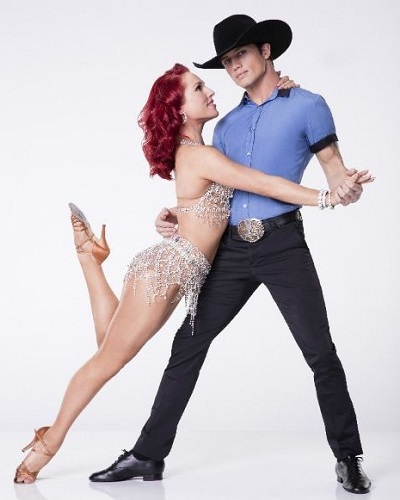 Sharna Burgess who is a professional ballroom dancer is blogging about her partnership with champion bull rider Bonner Bolton and their keen quest to take home the Dancing With the Stars season 24 mirror ball trophy!
She has been uploading content each week so don't miss out on her.
---
Let's Check it out as well!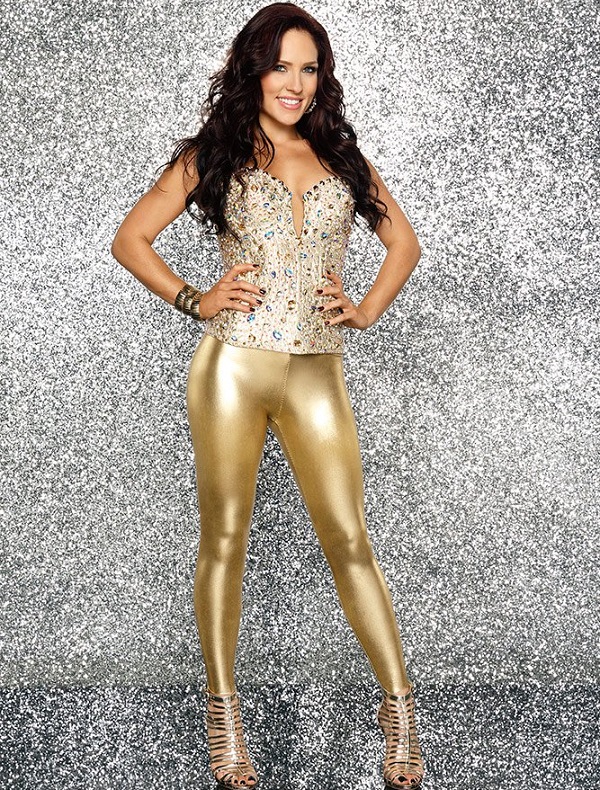 Blogging about Co-star and Show
Sharna has been blogging her thoughts and her plan as well and it has been great information for our fans we look forward to seeing the Dancing Duo win the Show.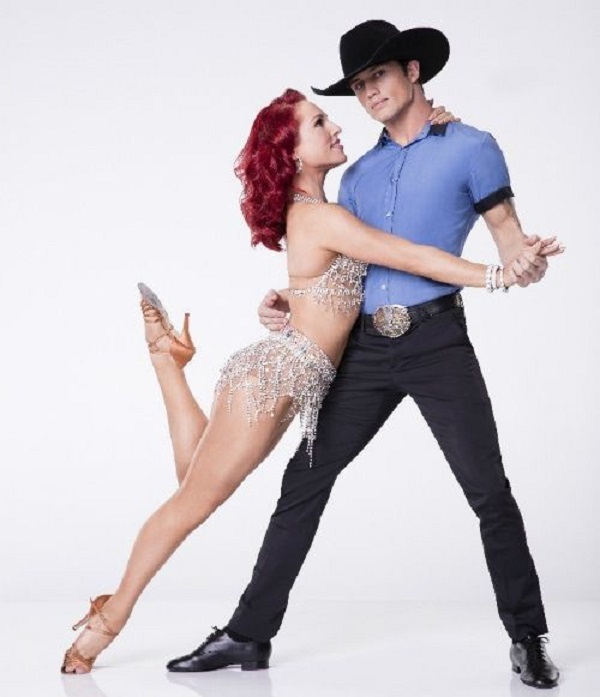 "Last week was a little rough. If I'm 100 percent honest, going into last Monday I was unsure how it was all going to go. It was probably the most creative Charleston routine I could have created for Bonner while considering his physical limitations. I think that Bonner gets to the live show and struggles a little bit with the rush of adrenaline and the nerves. We haven't quite cracked the code yet. But every week is getting a little bit better."

"I don't want to say we were underscored — there could have been a 7 or two thrown in there — but I understand what the judges were saying. It's just tough — the Charleston is a really difficult dance and it was really hard on someone like Bonner, who is really working hard to get back his coordination after his accident. The Charleston requires so much coordination, and on top of that, it's a really physically taxing dance. Even if we're not doing lifts and tricks, it requires you to throw out your arms and extend your legs and jump around and give really high energy. And all of that has an impact on Bonner's injuries and really fatigues him. But we're feeling good this week and we're ready to come back strong."
You may like to read DWTS Sharna Burgess is in Relationship! And it's Not her Partner Bonner Bolton!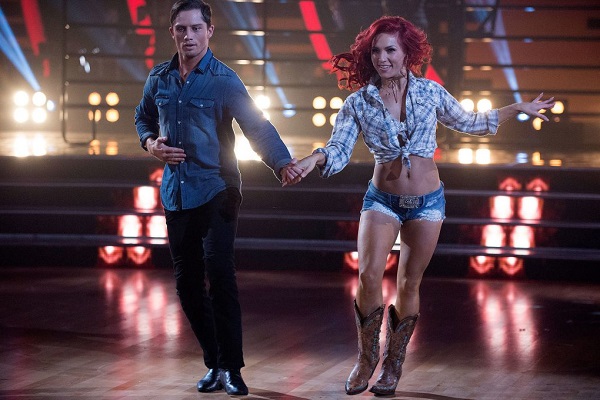 "It's "Most Memorable Year" week, and with his incredible story and also having a foxtrot, which suits him so much more than any other dance that we've done, I think it's going to be a great redemption week for him."

"Bonner really does want this. He's working his butt off! He always says it's a whole new beast for him to tame. And it is. I can't push him physically any harder than I am because I want him to last in the season and I don't want him to be hurting so much that he doesn't enjoy the experience. I don't have the blessing of having an athlete like Rashad [Jennings], who is in top fighting shape and who can run a routine for eight hours a day. I have to prioritize the time that I have with Bonner."

"Bonner looks physically fit and strong and you get distracted by that beautiful jawline, but he's broken on the inside. He went through a spinal fusion and he has metal holding his body together. He lives every day with pain and it makes it very difficult for him to dance. With Noah Galloway, he was missing limbs so his injuries were very obvious. But Bonner's injuries are internal, so people tend to overlook how difficult this is for him. This man was paralyzed 12 months ago, and he's out there doing the cha-cha when it took him two months to learn how to hold a spoon again. I think he's so inspirational for people who are suffering injuries to watch. Like I said before, I've connected with several of these guys who have incredible stories to tell. These stories do come with physical adversity, but I've never been one to back down from a challenge! I love helping these guys realize what they're capable of, and Bonner really is capable of so much."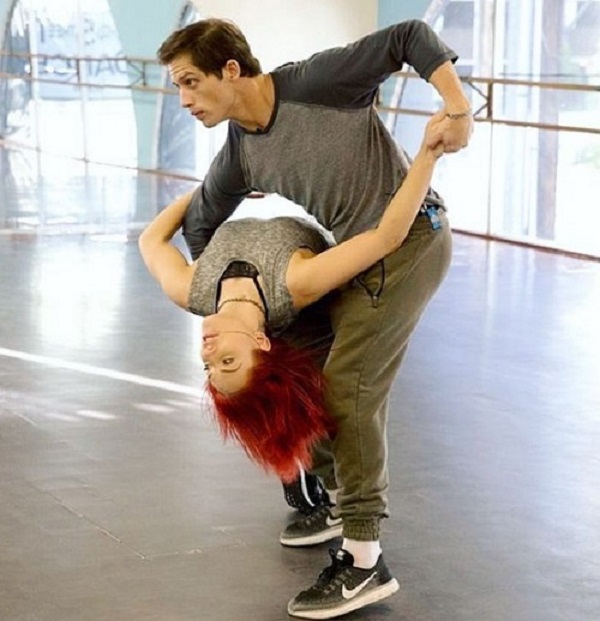 "I also have to say that it's frustrating and it's flattering at the same time that the fans want so badly for Bonner and I to be a couple! It's nice to know that people are so invested in both Bonner and me that they want to see us together. That's adorable and I love that! I've become very aware of the term "shipping"! Yes, we look great standing next to each other — as anyone would, he's a gorgeous man — but we are just friends! Sorry! I know there are showmances and there are real romances on the show, but probably to my detriment, I think I'm too much of a professional to ever cross the line to any of my partnerships being anything more than coach and student. At the end of the day, if you're meant to be together, it can still happen after the season! And although the "are they or aren't they" is cute, I get it, I don't ever want that to distract from the great work Bonner is doing."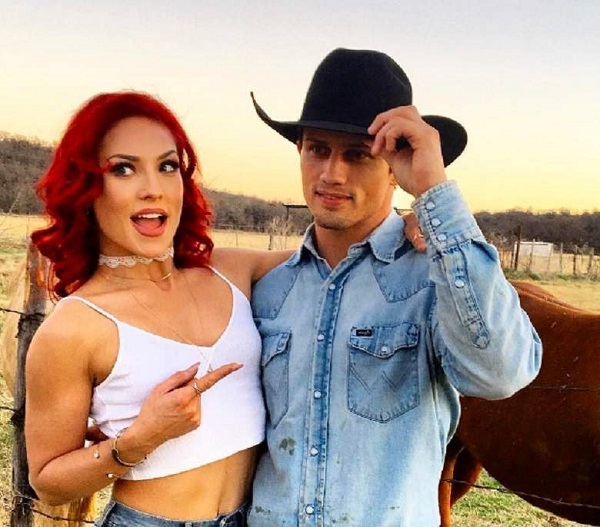 "We're excited to show you what we've been working on all week tonight! We hope you all enjoy watching us dance as much as we enjoyed putting this foxtrot together. Don't forget to vote for #TeamDenimNDiamonds!"
Also read DWTS Sharna Burgess Sad about her Friends Having to Leave the Show!! Opens about it in her Blog: 'It Sucks Every Time' to See People Go Home on 'DWTS'
Short Bio on Sharna Burgess:
Sharna May Burgess who was born on June 21, 1985, is an Australian ballroom dancer who is best known for being a professional partner and troupe member on the ABC series Dancing with the Stars. She is a two-time runner-up on the show. More bio…