DWTS Sharna Burgess Sad about her Friends Having to Leave the Show!! Opens about it in her Blog: 'It Sucks Every Time' to See People Go Home on 'DWTS'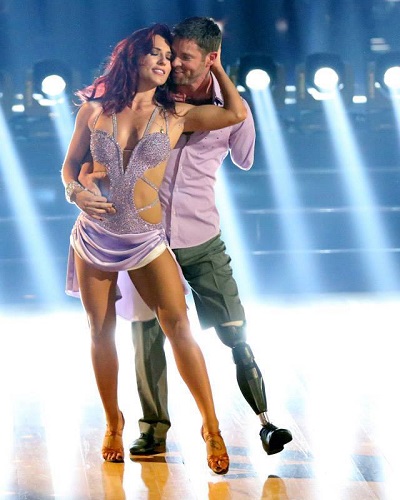 Dancing with the Star's Sharna Burgess is an Australian blogger.
Has been blogging about her partnership with champion bull rider Bonner Bolton.
Their quest is to take home the Dancing With the Stars season 24 mirror ball trophy!
---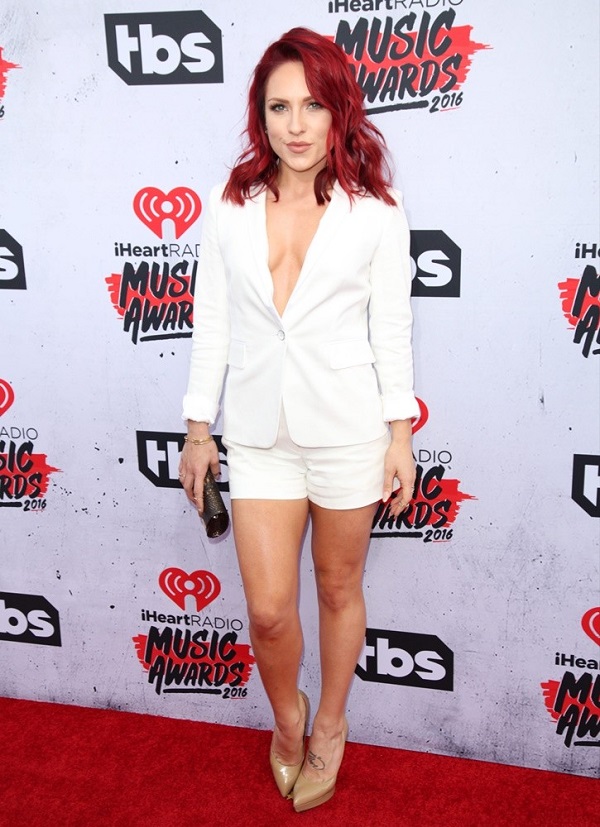 Sharna Burgess Blogging about DWTS
Being an ace dancer and having great skill Sharna Burgess is a very much deserving candidate for the show but she is also sad about the fact that people have to leave the show. In her blog, she opened up about all her feelings and also about her and her partner's hard work.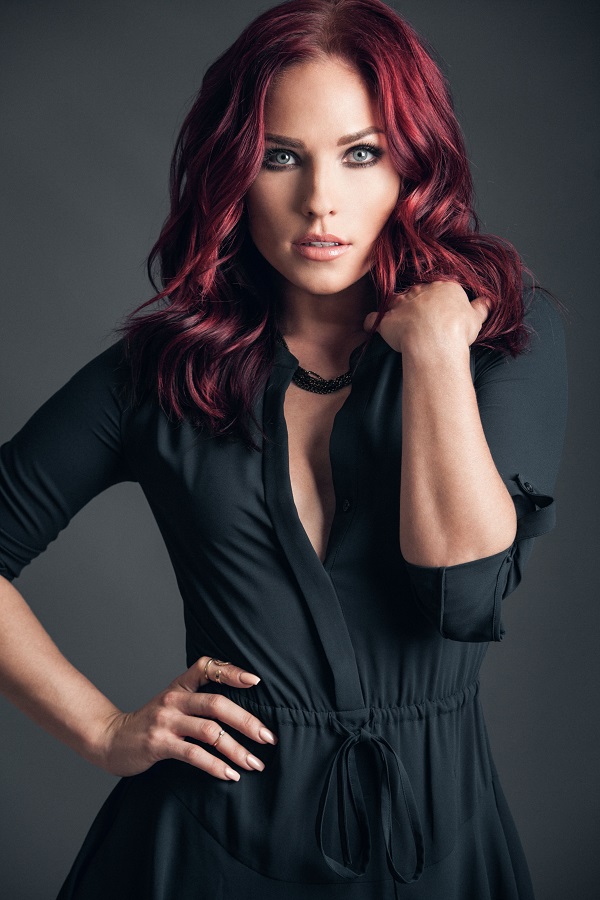 Sharna said,
"We did really great last week! I was actually a little sad we got two 7s! I thought we should have scored higher than that because he did so well. I thought he should have gotten two 8s. I think his dance was just as good if not better than the week before where we did get all 8s. But that's OK! Sometimes the judges are looking at different things. But all in all, it was an amazing week and an incredible night for Bonner. I absolutely love Disney so I geek out every time we do Disney night. Being able to play cartoon characters like Ralph and Vanellope were very different for me! Usually, on Disney night I'm doing more traditional princes and princesses. This went a little more left-field, and it was a lot of fun to dive into it a different way creatively. Plus, it was fun to have a lighter week after My Most Memorable Year, which of course was so heavy."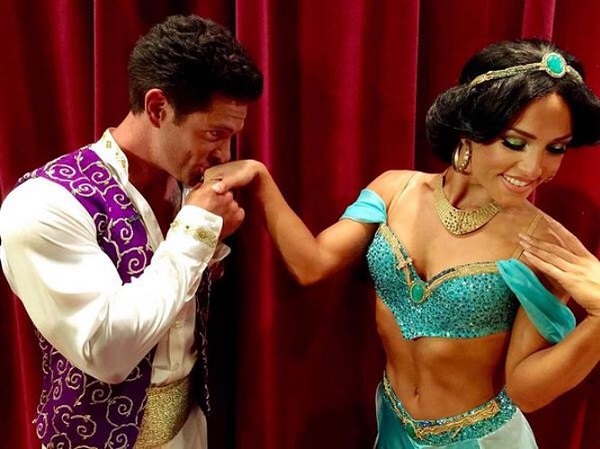 Adding,
"I was so proud of Bonner. He says he's doing the best his body will allow him to do, and he really is. The fact is that the man has metal in his body and he just can't do certain things or move quickly with his head movements sometimes, but I pushed him really hard, and I feel like we made so much progress last week. His frame and his movements seemed so much better and stronger to me, so as his coach, I was incredibly happy with him."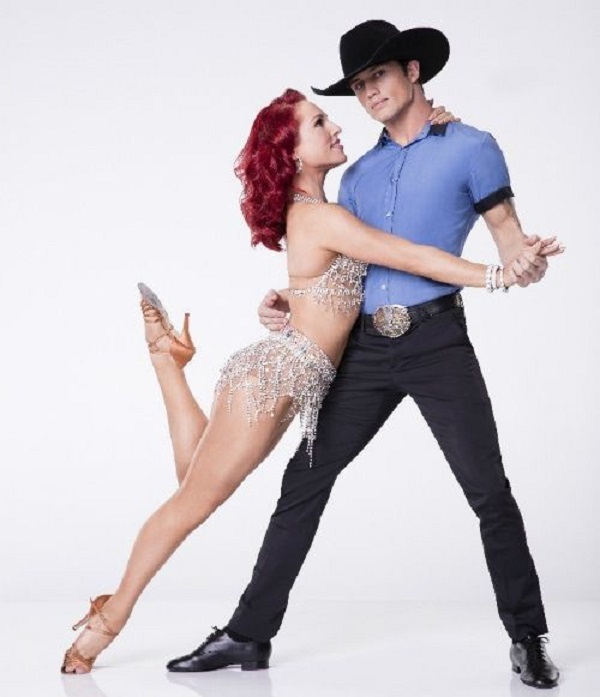 "This is week six, and we've actually passed the halfway point. So this is the point in the competition where it doesn't matter who goes home, it just sucks every time! I was so very sad to see Erika [Jayne] go. I think she's a great dance talent, and I got to know her in a different way than people see her on screen. She's an incredible, strong woman, and I love who she stands for. She's so warm and loving, but I don't think the audience got to know that side of her! I think we played up more of her sexiness and her sass. That's a shame because she's so wonderful and sweet. Everyone loved her, and she'll always be a part of the Dancing With the Stars family!"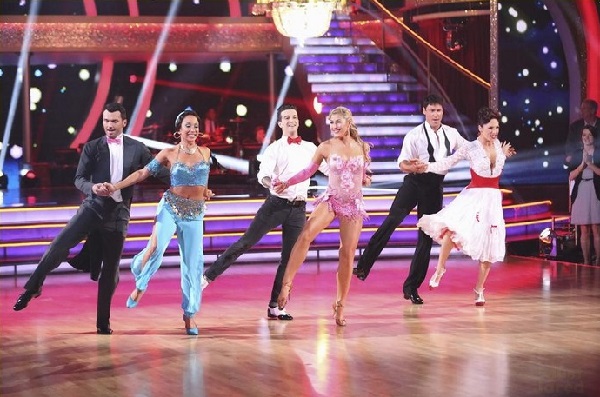 "This week's theme is Boy Bands vs. Girl Groups! And being that I'm a huge Backstreet Boys fan — I'm a Backstreet Girl for life — and I was even before I danced with Nick Carter, I couldn't be more excited. It's surreal for me to be able to call the Backstreet Boys friends now! I still can't believe it. I was choreographing a little piece for them for their Vegas show a few months back, and I was standing there teaching them, thinking, "How did my life get me here!? This is unbelievable! I must have done something right." To think of myself when I was growing up, a little girl from the country in Australia with Backstreet Boys posters on her walls, and now I'm teaching them? Even I can't understand it."
Also read Rashad Jennings and Emma Slater win DWTS season 24: Rashad's humble beginnings, his determination and his win: Know it all here!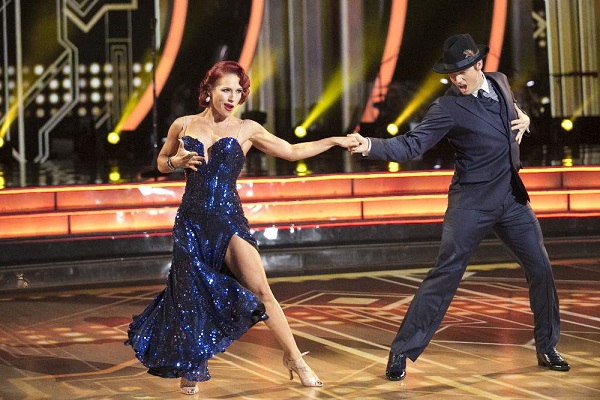 "So I'm very excited to say that — yes — we have a Backstreet Boys song this week, and I'm going to get Nick to have a couple of words with Bonner and share some advice and some experience and break him into that boy band world for sure. And believe me, Bonner needs it — considering on a Facebook Live we were doing the other day, he called them the Blackstreet Boys — and I was like, "Oops, I think you've just mixed two different groups together…" I love him for that mistake. Boy bands are not in his repertoire! He loves country and hip hop, but he was never a boy band fan so this is all new to him. But I don't mind educating him!"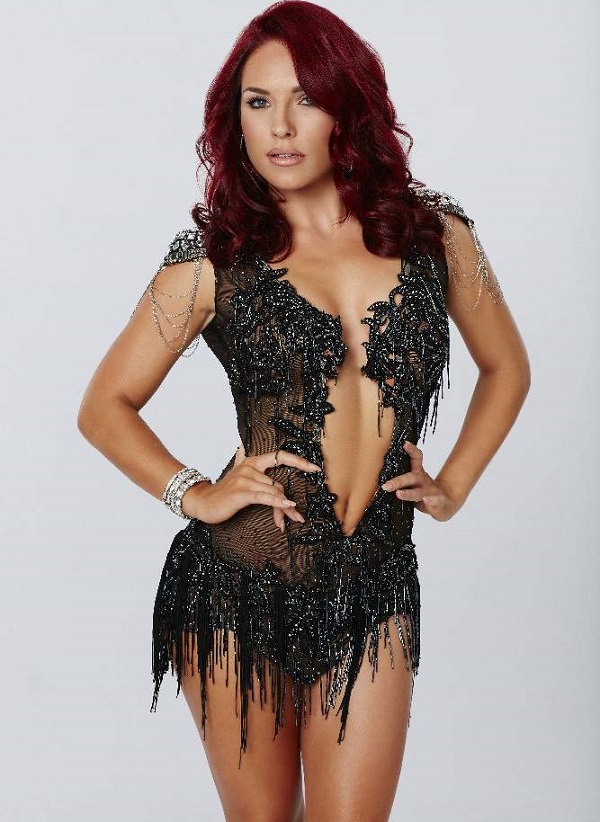 Sharna uploads her blog each week with her experience and feeling! so don't miss out on her. Also, she is in a relationship with her new Boyfriend! Find out
Short Bio on Sharna Burgess:
Sharna Burgess is an Australian ballroom dancer and reality TV personality. She is best known for being a professional partner and troupe member on the ABC series Dancing with the Stars. She is also known for her work as an assistant choreographer for So You Think You Can Dance. – See more bio at…