DWTS star Jimmy Rees has given an update on his sick and hospitalized son Mack!
Dancing with the Stars contestant Jimmy Rees had to withdraw himself from the show since his little baby was ill and hospitalized. We now have an update on this dancing contestant's sick baby.
Jimmy Rees breaks down with the sad news
On 8 April 2019, the show DWTS put up a heart-breaking video in which Jimmy, 31 broke down as, he spoke about the health scare of his little son Mack. His newborn son suffered an accidental cut to a major blood vessel during a routine procedure. Jimmy said in the video:
"Tori and I were with him and the doctors there rushed him into theatre to stop his bleeding from the little artery that ruptured … and he was flown into the ICU at the children's hospital,"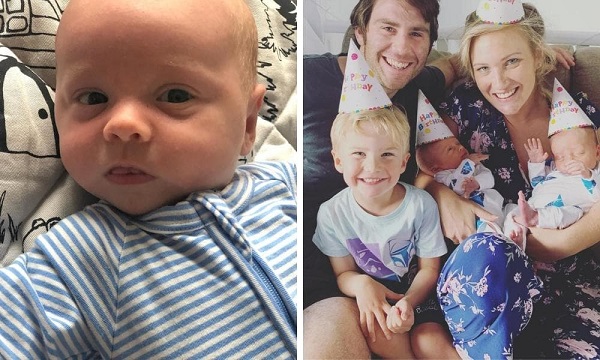 Jimmy continued:
"But for a moment there Tori and I thought that he might not have made it."
He has to be with his child and hence withdrew from the competition. His son needed resuscitation and CPR that is difficult for a parent to witness.
The host of the show Amanda Keller tried to hold back tears when she heard about the illness of Jimmy's child. She called it a nightmare scenario. She found it difficult to talk after seeing Jimmy struggling.
Update on Mack's recovery
His child Mack made it and is now on the road to recovery. Jimmy updated the show viewers and his fans:
"He's a little trooper and I've just been by his side and giving him all the support he needs."
Jimmy uploaded a picture on his Instagram in which he was wearing a Superman costume and holding little Mack. He wrote next to the image:
"We have a superhero party coming up, just trying the costumes on!!!

"We are all a fraction exhausted & delirious ????!!"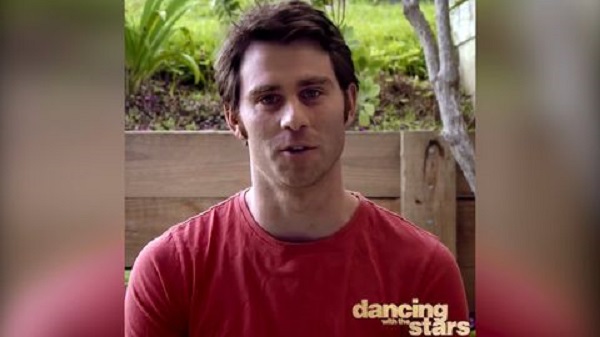 Jimmy further wrote:
"Also, Mack is out of hospital and home, continuing his recovery, still has a very sore mouth but he is getting there.

Wrapping him in cotton wool for a while now, the precious little fella."
Comments from the fans of Jimmy Rees
One fan wrote:
"So happy to hear about Mack! He's been in my thoughts constantly since I heard the news," 
A second one commented:
"You guys are amazing ❤️ sending so much strength (and emoji coffee☕☕☕☕ cos we all know parents need caffeine)"
Jimmy Rees talks on raising twins
Jimmy and wife Tori welcomed twins early this year. He had said that his dance schedules had become difficult to manage after the arrival of the twins. Additionally, he confessed that rearing twins was more difficult than his training for the show. Jimmy had said:
"It's been a big start to the year,"

"When you've got two babies, it's all hands on deck."
He added:
"When the boys [Mack and Vinny] get going… well, the other night, they were tag-teaming on and off all night long!"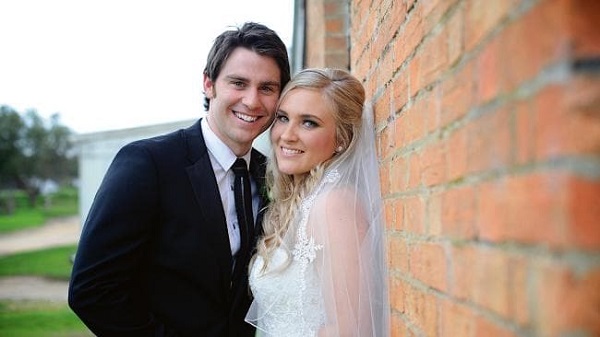 The twins were born in February 2019. They were named Mack and Vinny and weighed 2.46 kg and 2.33 kg respectively. Jimmy had Instagrammed:
"THE BABIES ARE HERE!!!! Tori and I couldn't be prouder to share the safe arrival of Mack & Vinny," 
He added:
"Both boys are doing amazing!! Tori is a total superstar, she was born to be a mummy and continues to surprise me with her innate ability to just know what to do!!! Our hearts have doubled in size!! Prepare for some serious baby spam!!!"
They have another son called Lenny, 3.
Source: Now to Love,  who au