How is Dylan Dreyer coping with quarantining with her children and husband? Her husband recovered from COVID-19!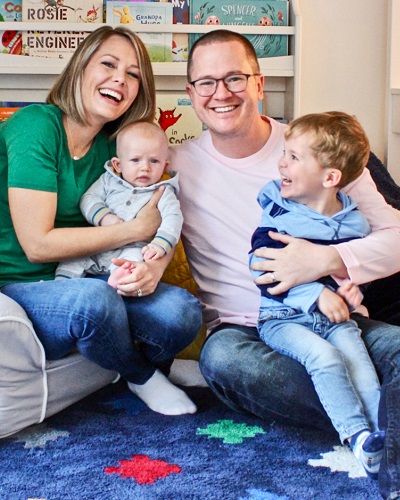 The American meteorologist Dylan Dreyer is having a hard time during this coronavirus pandemic.
She recently welcomed her son Oliver in January 2020.
Dylan had a tough time as she thought she had coronavirus.
---
Later in late March, she was diagnosed with mastitis which causes inflammation of breast tissue which involves an infection.
She revealed,
"I woke up one night with a 102° fever, chills, the works,"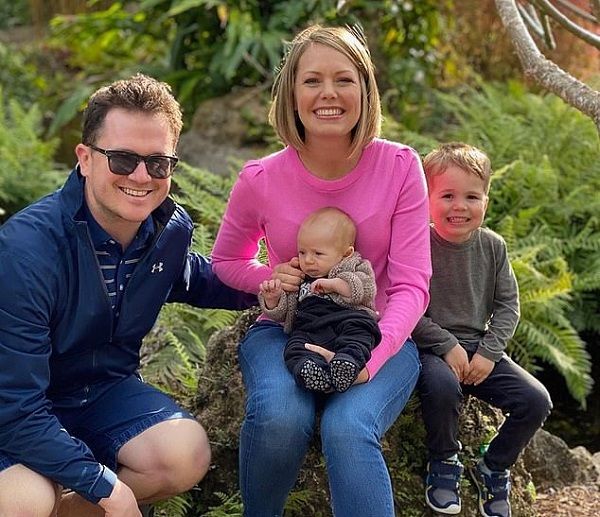 Dreyer added,
"I felt absolutely awful. But then I went on antibiotics for the mastitis because that's what my doctor suggested, and I was totally fine."
They had a hard time as her husband Brian was self-isolating in her son Calvin's room. She took care of her kids during that time. She continued,
 "I was up all night with the baby, and I was keeping everybody happy and fed during the day."
Her family was not in good condition as all of them got and she thought that her whole family had coronavirus. At present, they are feeling healthy again and are spending quality time together. They have two children Calvin Bradley Fichera born in 2016 and Oliver.
Also read Tarek El Moussa and his girlfriend Heather Rae Young relocate amidst the coronavirus pandemic!
Dylan Dreyer's husband Brian Fichera
Dylan Dreyer is happily married to Brian Fichera. They met each other in the year 2007 when Dylan was anchoring the news at WHDH in Boston during the morning shift. He was a cameraman on the broadcast.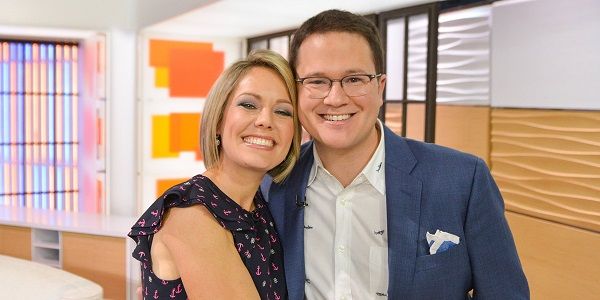 She revealed that they fall in love eventually. In July 2011, they got engaged after Brian proposed her on the porch of his parent's house. They walked down the aisle in October 2012 in Boston. After that, they relocated to a small apartment in New York City.
Brian tested positive for the ongoing coronavirus. He battled with "debilitating" and "diabolical" symptoms of the coronavirus. He tested positive in early April but now he has recovered and no longer has any symptoms of the virus.
Likewise, he spent 10 days in self-isolation away from the family in his son's bedroom. He wanted to protect his children from getting the virus. Brian experienced fever and stomach issues. He revealed,
"The fever never really got above 101 but it also never got below for well over a week. The headaches were debilitating. No amount of Tylenol could put a dent in my headaches or temperature."
How much is Dylan Dreyer's net worth in 2020?
Dylan has an estimated net worth of $4 million as per Celebrity Net Worth. Her annual salary is estimated to be around $2 million from hosting different shows. She has an apartment in Manhattan. She is working for NBC News.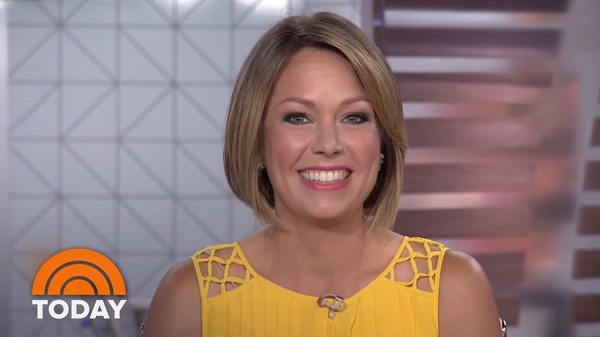 Likewise, Dreyer is a weather anchor and rotates with Sheinelle Jones in Orange Room on Weekend Today and MSNBC on weekends. She is also the host of the NBC educational nature program Earth Odyssey with Dylan Dreyer.
Dylan graduated from Rutgers University with a bachelor's degree in meteorology in the year 2003 and since then she is active in her meteorology career.
Also read Whose wedding did Hoda Kotb officiated during quarantine? Know about Hoda's fiance and net worth
Short bio on Dylan Dreyer
Dylan Dreyer is an American television meteorologist and Reporter. Dylan has been working for NBC News since September 2012. She is a weather correspondent for the show Today and MSNBC. Dylan is the most admired and appreciated female meteorologist. Read more bio…
Source: Cheat Sheet, People, Today