Lesbian Dylan Meyer Attends Pre-Oscars Celebrations 2022 With Fiance Kristen Stewart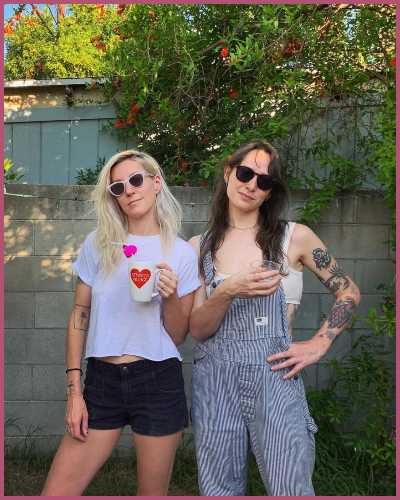 Kristen Stewart and Dylan Meyer are together since 2019
The two announced their engagement back in November 2021
Stewart joked she and Meyer may elope in January 2022 during her appearance on Stephen Colbert's talk show earlier this year
Meyer joined Stewart at two pre-Oscar events in early March 2022
---
Kristen Stewart, 31, and Dylan Meyer, 26 are getting married soon!
The recently engaged couple attended together at The Hollywood Reporter's Oscar Nominees Night. The show was held at Spago restaurant in Beverly Hills, California on Monday last week.
Meyer is nominated for Best Actress for portraying Princess Diana in Spencer at the upcoming event. This is its first-ever Oscar nomination of Dylan.
The Spencer Academy Award nominee couldn't seem to take her eyes away from Stewart at the event. The couple together pictured a cute photo in which Meyer is looking at Kristen so adorably. Whereas, Stewart is looking into the camera.
Also read "All about the engagement of to-be-married couple Dylan Meyer and Kristen Stewart!"
Pre-Oscar Events
Earlier that day, Stewart also attended the 2022 Oscar Nominees Luncheon at the nearby Fairmont Century Plaza hotel in Los Angeles.
Stewart told Variety that she celebrated her Oscar nomination by going golfing with fiancee Dylan Meyer and other friends at Neon.
She said,
"I went with my girls at Neon and played nine holes in Los Feliz. We all became really good friends, so we were just like, 'Let's go hit some balls into small holes."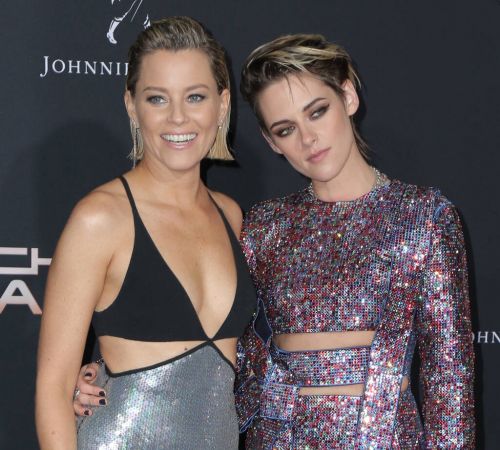 Meyer matched her outfits to Stewart's for both events. She dressed down in a black Alessandra Richi mini dress for the luncheon and a white tank in the evening.
Well, congratulation to Dylan Meyer for her first Academy Award Nomination. Hope you will win it. The 94th Academy Awards is going to happen on Sunday, March 27 at Hollywood's Dolby Theatre.
Also read "Kristen Stewart ultimately opens up about her relationship and controversies! Announcement of her plans to propose!"
Short bio on
Kristen Stewart
Kristen Stewart is an American actress and model. She is popular for playing Bella Swan in The Twilight Saga. Stewart has won numerous Teen Choice and People's Choice Awards for her performance in The Twilight Saga. She was listed as the highest-earning female actress in the Vanity Fair "Hollywood Top Earners List of 2010". See more…