Who Is Dylan O'Brien's Girlfriend Rachael Lange? Their Relationship Timeline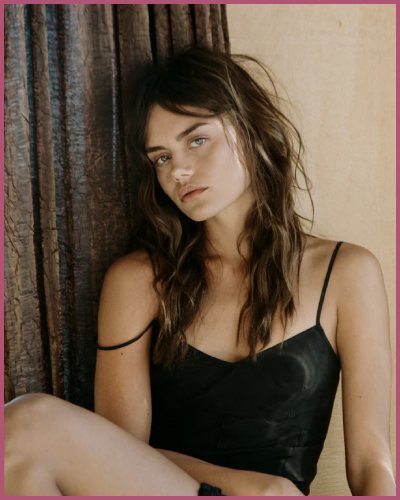 Dylan O'Brien seems to be dating model Rachael Lange.
The couple was seen together at Paris Fashion Week on January 19 holding hands.
---
Are Dylan O'Brien and Rachael Lange dating?
On Thursday, January 19, 2023, model Rachael Lange and Teen Wolf actor Dylan O'Brien were photographed holding hands at Paris Fashion Week which immediately sparked up dating rumors.
A few sharp-eyed fans of Dylan uploaded a TikTok video of the 25-year-old New York model with the 31-year-old actor.
According to reports, Dylan and Lange dressed accordingly for the occasion. Both were dressed in camel-colored coats, dark-colored pants, and black sweaters. While the model wore knee-high black leather boots, Dylan opted for a casual appearance with white sneakers.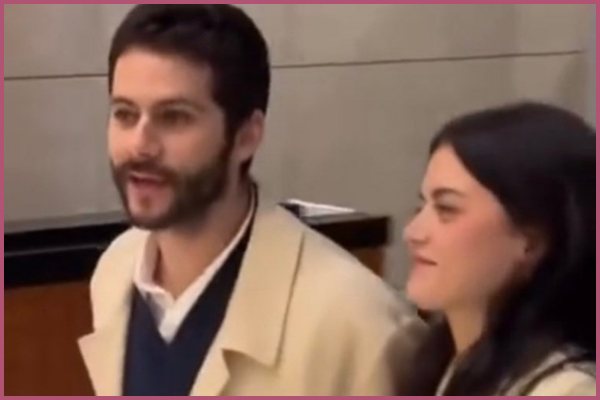 O'Brien and Lange have not formally acknowledged or addressed their relationship, and representatives for them did not react to POPSUGAR's request for comment right away. However, in a TikTok video posted on New Year's Eve, Lange, a 25-year-old model, and designer, said that in 2022, she felt her "heart open anew."
The couple is not official yet but the early signs suggest they are dating.
Read more: Long-Lasting relationship of Dylan O'Brien with fellow actress, Comeback after the serious accident
Who is Dylan O'Brien's girlfriend Rachael Lange?
Rachael Lange is a model and social media personality. According to her Instagram account, Lange is presently represented by Elite's New York office. She also posted images of her work with companies including SKIMS, Ed Hardy, Numero Berlin, and others on her Instagram feed.
Additionally, she owns the apparel line Dreamers Delicates. Her design emphasizes sustainability and women's health. Lange clearly has a talent for photography, judging by the 162K followers she has amassed on her Instagram account.
There is a link to the model's second Instagram account, The Disposable Diaries, where she showcases her photographic abilities. Considering the variety of subjects she posts on her account, her photography appears to be fairly versatile.
Lange has a following of over 14,000 on TikTok, where she is also rather active. The majority of her work consists of vlogs on particular daily activities or clothes she created. Apart from that, Lange occasionally follows trends.
Rachael Lange's old tweets had racial slurs and she has now apologized
Rachael's old tweets had frequent use of the N-word which was exposed by when pop culture news site Pop Factions on Twitter.
The site tweeted on Saturday a screen-recorded video of her old tweets where she was found using the N-word multiple times with the caption:
"Dylan O'Brien's girlfriend Rachael Lange is currently being called out for being racist, after multiple Tweets of her using the N-word resurfaced online. She has since deleted the tweets and blocked a few people on TikTok who called her out."
On Monday, Rachael Lange responded by apologizing. She said:
"I would like to wholeheartedly apologize for past tweets of mine. I am mortified and ashamed that they exist; and am truly disgusted that I ever spoke that way."
She added:
"All I can say is that I hear you all and am sorry for the pain I've caused and contributed to. I want to make it abundantly clear that I take full responsibility."
The model continued:
"I was extremely ignorant and while I do not remotely resonate with the things I once said, there is zero justification for my ever having said them. I understand the significance that my words have and am deeply sorry for the hurt I have caused." 
You may also like to read: Truth about Britt Robertson and Graham Rogers' relationship!
Dylan O'Brien's Dating History
Dylan and his "The First Time" co-star Britt Robertson were rumored to be dating for a while. On the movie's 2012 set, they became friends. US Weekly revealed in December 2018 that the couple had ended their six-year relationship.
But while they were dating, the pair had a reputation for being secretive. Dylan O'Brien kept a quiet profile regarding his romantic relationships after splitting from Robertson.
But after he was spotted hanging out with Chloe Grace Moretz in Los Angeles in August 2018, dating speculations started to circulate once more. Neither of them had affirmed the rumors.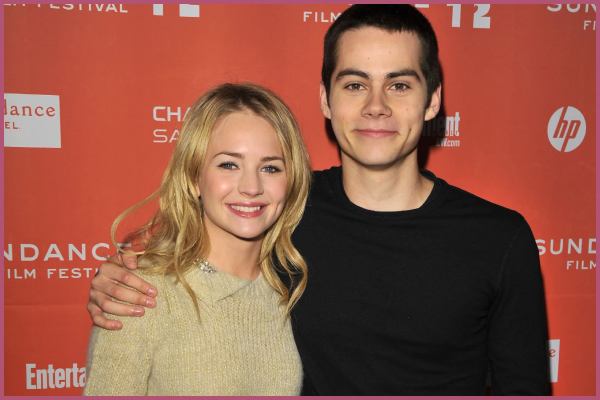 According to a source familiar with the actors, Dylan and Chloe used to get along well. They were spotted at a Niall Horan performance afterparty.
He ignited Selena Gomez dating rumors in December 2022 after a Deux Moi tipster posted a picture of the two of them out and about in New York City on what appeared to be a date. Another Deux Moi post from months earlier shows Dylan and Sabrina Carpenter exploring New York City in September 2022.
He never publicly discussed his relationship with either star, so it's unknown what their status was.