Bitter tears! ED Sheeran can be seen emotionally breaking down in first look of new his new documentary, The Sum Of It All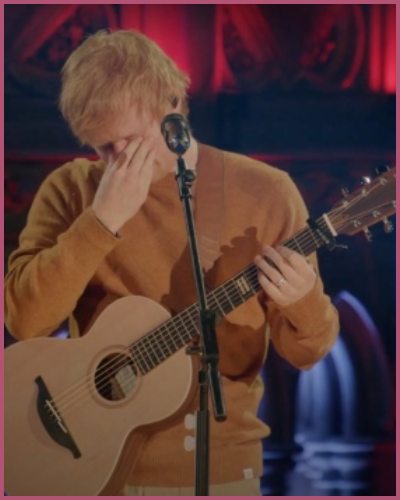 Ed Sheeran has recently released a trailer of his new documentary titled The Sum Of It All
The Sum of It All is a docuseries chronicling Ed Sheeran's journey to stardom, his personal life, and the inspiration behind his music, Ed Sheeran: The Sum of It ALL
---
Ed Sheeran's new documentary, The Sum Of It All, makes fans sob after watching the star break down in the first look of it.
The Sum of It All is a docuseries chronicling Ed Sheeran's journey to stardom, his personal life, and the inspiration behind his music, Ed Sheeran: The Sum of It ALL.
The four-part docuseries is set to premiere globally on Disney+ on May 3.
On Monday, March 20, its first trailer has been released in which fans get to see never-before-seen footage of his life from the singer struggling to cope with his wife's health condition and the sudden death of his best friend, Jamal Edwards.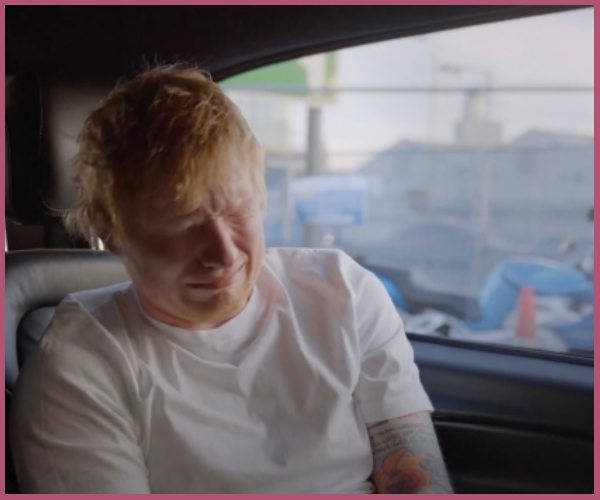 Ed Sheeran opens up on his personal struggles
in the trailer of his new emotional new documentary
The two minutes 15-second video began with Ed talking about his childhood, growing up with a stutter, and saying,
"That guy doesn't grow up to be a pop star. It's so unlikely."
He then went on to give a look at his close relationship with the late Jamal Edwards. The singer acknowledges how Jamal, a music producer and the son of Loose Women star Brenda Edwards, helped elevate him to the star Ed is today.
He said,
"You have to wait for one person to be like that's great and for me, it was Jamal 'the man who helped launch the careers of music's biggest names' and then successes started happening,"
The 32-years old singer then said in the trailer before bringing up Seaborn's health struggle,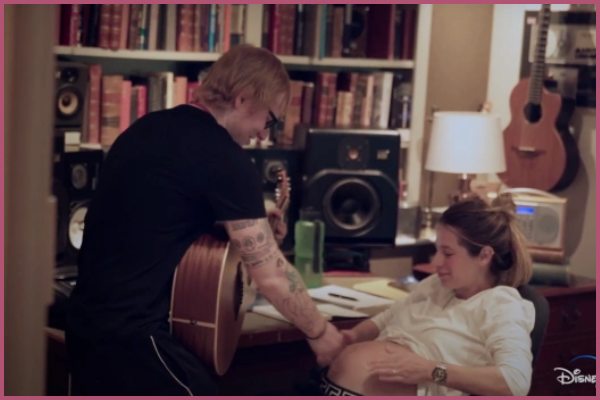 Also read Ed Sheeran Revealed His Wife Cherry Seaborn was Diagnosed with a Tumor During Her Second Pregnancy!
"Everything in my life sort of got so much better when Cherry got into it. I got married, and I'm a dad who has two daughters. We've reached a peak, and then it just went [boom noise]. Cherry's health … it got really bad."
Cherry Seaborn was diagnosed with a tumor during her second pregnancy. At the same time, he mentioned the sudden death of his best friend Jamal Edwards.
In February 2022, Jamal tragically died at the age of 31 after a cardiac arrest brought on by cocaine and alcohol. He says to the camera,
"You guys said, "Do you want to make a documentary?" and I said, "Yeah, it'll be me in the studio and we'll play a gig. That's not what the documentary is"
In particularly emotional scenes, the Perfect singer can be seen sobbing in the back of a car and there is a clip of him crying on stage too. Cherry added,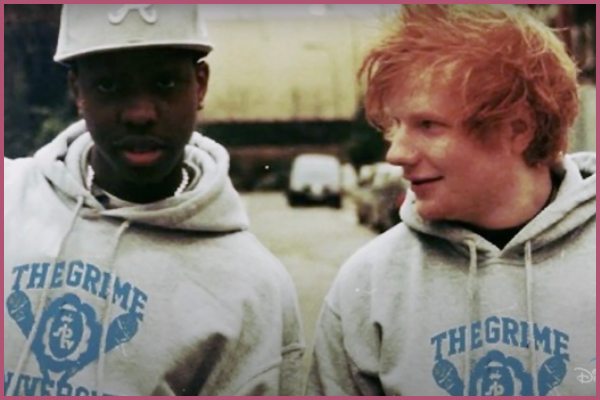 "I've never seen him cry on stage. He hasn't had the time to process and be at peace with his thoughts."
Further, Cherry has also seen in the docuseries with clips of her pregnant with the couple's two children Lyra, 2, and Jupiter, 10 months.
Also read Ed Sheeran Revealed Why He Chose to Perform at Patriots Owner Robert Kraft's Wedding!
Short bio on Ed Sheeran
Ed Sheeran is a famous English singer and songwriter. He has won the hearts of people worldwide with his melodic voice.
Likely, he is an occasional rapper and actor as well. See more…