Ed Sheeran secretly marries fiancée Cherry Seaborn? Gives strong hints over an interview!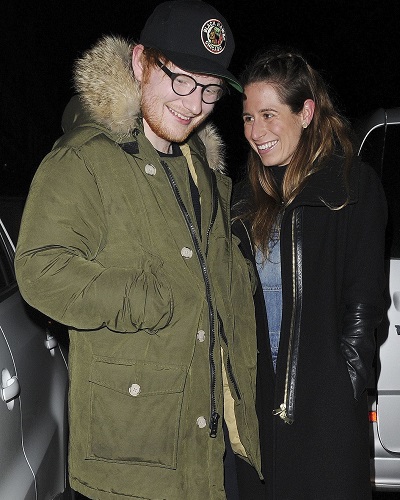 We all know Ed Sheeran, the "photograph" star is super-secret regarding his private life. We did not even know he got engaged until a few days later in January. So did he also secretly get married?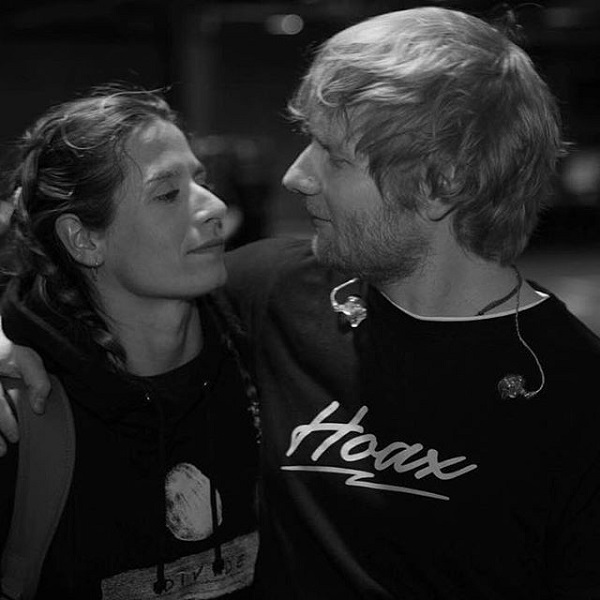 Also read Ed Sheeran perfect cameo on Game of Thrones season 7 premiere! Check out the Fans as well as Celebs react!!
The marriage "bombshell"
During an interview with Access Online, Ed Sherran has strongly hinted that he has tied the knot with fiancée Cherry Seaborn.
In the interview, he was asked "What about the wedding details? Have you picked a date? Do you know where? Do you know when yet?". The singer then held his hand up with a sheepish-cheeky smile on his face, and simply pointed at his wedding ring!
With the host calling the news exciting and congratulated him, he smiled and replied "yeah",
When the host asked, "How did you sneak that one?" Ed replied: "I don't…. I never do anything too public anyway."
Ed was smiling ear to ear during the interview.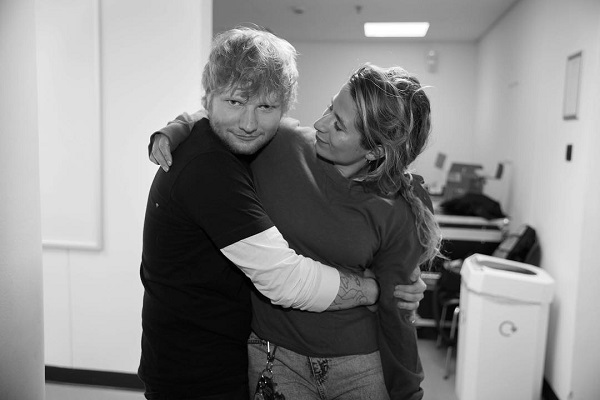 Also read Singer Ellie Goulding is engaged to boyfriend Caspar Jopling!
The relationship and surprising engagement
Ed Sheeran, 27 had gotten together with his childhood friend Cherry Seaborn, 25 in mid-2015. They were reintroduced by mutual friends. He and Cherry had known each other since school. Both of them had studied in Thomas Mills High School in Framlingham where Ed is believed to have a crush on his classmate. But they were not high school sweethearts.
The couple had gotten engaged six months ago in January. Ed had shared the news of his engagement to Cherry with a Polaroid picture of them on Instagram with the caption:
"Got myself a fiancée just before new year. We are very happy and in love, and our cats are chuffed as well xx."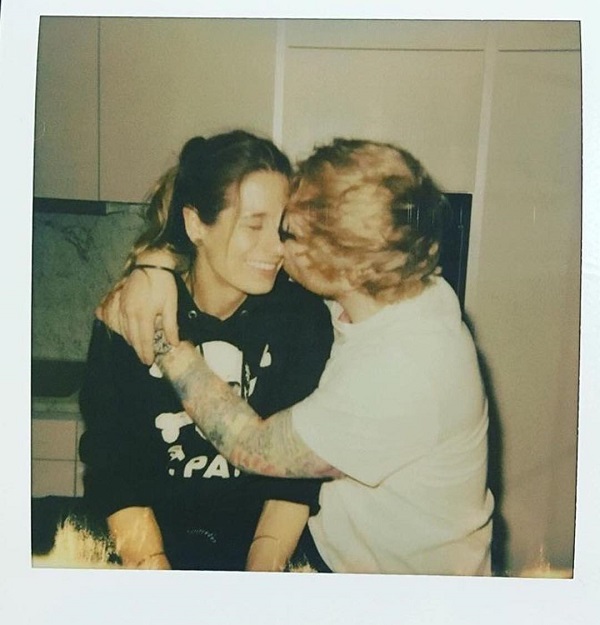 In the pictured Ed kissed Cherry on the cheek while Cherry gave a happy smile!
He also had talked about his love life:
 "I've never been happier. I've never been more comfortable. I've never been more inspired. I feel like everything's fallen into place, and it's fallen into place because I've given it the time to fall into place."
Also read Robert Pattinson is 'Kind of' engaged with FKA Twigs! Is he really now in a relationship with her or it's just a rumor?
The rumors
Ed was seen wearing a ring in February that sparked the rumor that he had married Cherry. When asked about it on 2018 Brit Awards, he replied:
"I'm not married. I never saw why men didn't wear engagement rings. It's the same commitment either way. Cherry made it for me herself out of silver clay. I really like it."
In previous interviews, he had clarified that Cherry was the "one".
"I always thought I'd end up dating like an actress or something, someone in the industry….. I'm a hometown boy"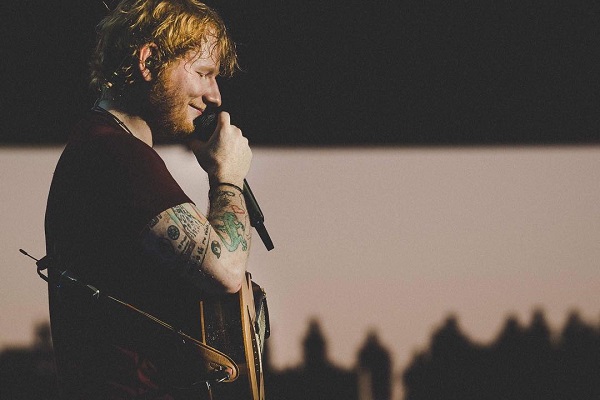 Ed Sheeran life and education
Ed's full name is Edward Christopher Sheeran. He was born on 17 February 1991 in Halifax, West Yorkshire England but was raised in Framlingham, Suffolk. He is a British singer, songwriter, guitarist, record producer, and actor. His parents are John and Imogen. John is an art curator and lecturer and Imogen was a culture publicist but now works as a jewelry designer.  He also has an older brother named Matthew. Matthew is also a composer.
Ed Sheeran began to sing from the age of four. While in Rishworth School, he began to learn to play guitar. After graduating from Thomas Mills High School, he also joined the National Youth Theatre.
Also read Paris Hilton's pushes back her fairytale wedding with Chris Zylka! Says "you can't rush something like this"
Short bio on Ed Sheeran
Ed is a famous English singer and songwriter, who has won the hearts of people all over the world with his melodic voice. Likely, he is an occasional rapper and actor as well. See more…
Reference: news, BBC, eonline, Wikipedia