Eddie Cibrian Respond to accuasion About wife LeAnn Rimes and Why He Looked at Ex-wife Brandi Glanville's Social Media! Check out their Relationship now and Children!!
Stalking Alert!
American actor Eddie Cibrian is speaking out once more against his ex-wife, Brandi Glanville.
Let's Check out!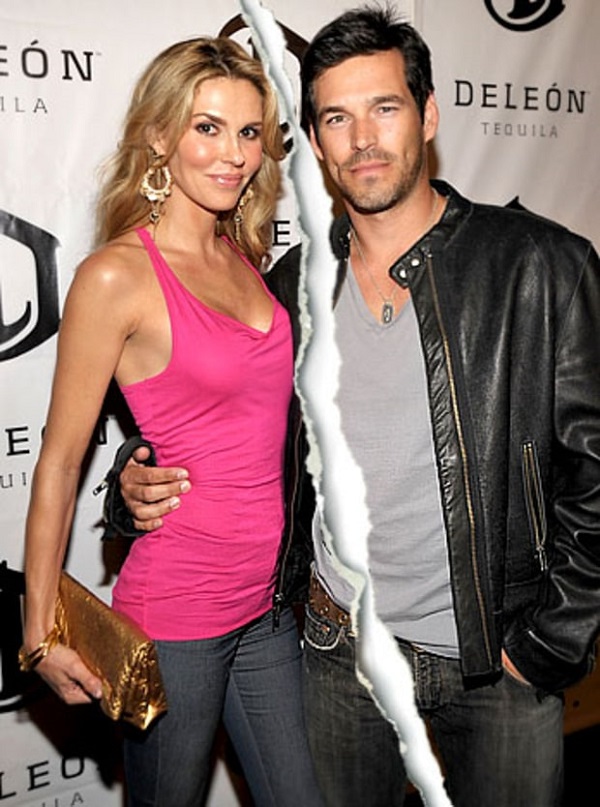 Eddie Stalking
Brandi
Eddie has broken his silence about what he calls ex-wife Glanville's "false and reverse accusations" of alleged stalking his current wife LeAnn Rimes.
In June 2017, Glanville accused the actor and his current wife, LeAnn Rimes, of allegedly stalking her boyfriend, Donald Friese, on social media.
In a series of tweets, she claimed that Rimes watched four Snapchats of Friese before showing up with and Cibrian and Glanville's two sons at the same Malibu restaurant last month. Glanville tweeted,
"Stalking my boyfriend to show up with my kids was the last straw."
I've taken done that more times than I can remember. Stalking my boyfriend to show up with my kids was the last straw.

— Brandi Glanville (@BrandiGlanville) June 9, 2017
Now, Cibrian is telling his side of the story,
"Brandi was very drunk and after already being at our table, started to come back again. Her boyfriend 'ran interference' and came to ask if she could take photos with the kids. After witnessing Brandi's behavior at the restaurant I was concerned about what pictures Brandi might post. We looked at their socials after we got home to make sure there was nothing of concern. That's exactly how it all went down."
The Rosewood actor previously opened up about the situation,
"I normally don't respond to Brandi's foolishness but I will not allow false and reverse accusations to go unanswered about my wife. LeAnn is a fantastic stepmom to the boys and is always gracious to their mother. Having to put up with Brandi's made up drama all the time is extremely frustrating. After eight years we should have one priority, making sure two incredible kids are loved and remain happy and healthy. But every couple of months there is another accusation coming from Brandi in an attempt to drum up drama to stay relevant."
He added:
"LeAnn and I did not nor have we ever 'shown up' at places where Brandi will be. Why would we do that? Makes no sense. We had a reservation held at Nobu five days before Brandi posted she was going. Here is proof and if anyone needs more, call Nobu and they will confirm."
He then posted a screenshot of a text message exchange between Rimes and her assistant. On those tweets, the singer asks her five days beforehand to make a dinner reservation for four, including the kids, at the restaurant.
Proof: Le asked for a resrv @ nobu on Monday 5/15 for 4 people @ 5:45. Stop creating drama. Nobu also has record of this FYI. Kids first pls pic.twitter.com/lmHaIQ461X

— Eddie Cibrian (@EddieCibrian) June 10, 2017
The former Real Housewives of Beverly Hills star divorced in 2010 after nine years of marriage. As Us Weekly exclusively revealed, Cibrian and Rimes fell for each other while filming the 2009 Lifetime movie Northern Lights together.
Despite the feud, Glanville told Us that she's in a good place right now,
"Going through a very public affair and divorce was hard enough. I have moved on and only ask for them to leave me alone and let me live my life … I am very happy right now. I do not monitor them or try to disrupt their lives."
You may like to read Eddie Cibrian: his ugly divorce with Brandi Granville, his affairs, and the continuous mud-slinging and feuds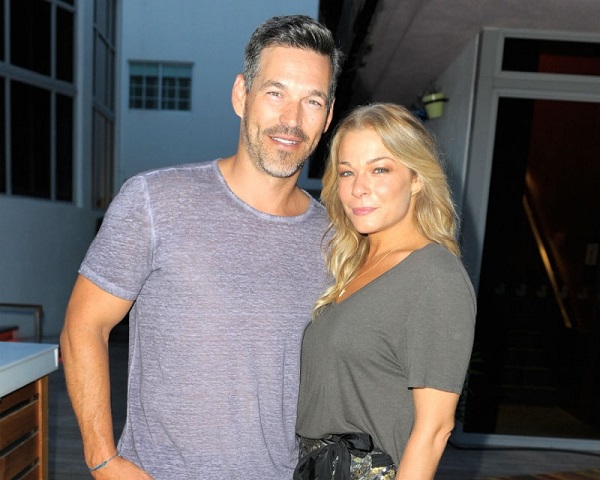 Also read What did Brandi Granville say about her ex-husband Eddie Cibrian's reasoning about his wife LeAnn Rimes' viewing Brandi's boyfriend's Snapchat posts?
Short Bio on Eddie Cibrian and LeAnn Rimes:
Eddie Cibrian is an American actor who is best known for his public affair with LeAnn Rimes. – See more bio…
LeAnn Rimes is an American singer-songwriter, actress, and a highly-acclaimed Country Music star. She is known for her rich vocals and striking similarity to the legendary Patsy Cline. Rimes' debut album was Certified Multi-Platinum. – See more bio…